Ready for a summer of fun? With the weather heating up, now is the ideal time to make the most of the great outdoors and reacquaint ourselves with our beautiful island. Here are some unmissable things to do on holiday in Ireland's Hidden Heartlands.
Ireland's Hidden Heartlands is a haven for lovers of the great outdoors. It's a playground for hikers, bikers, boaters, and those who want to get off the beaten track this summer and embrace Ireland's serene and stunning outdoors.
Play Lord or Lady of the Manor with a meander around Portumna Castle and Gardens. This splendid 17th-century semi-fortified house on the shore of Lough Derg has an engaging self-guided exhibition that brings the castle's history to life.
Make the most of the good weather with a stroll around the blooming beautiful formal gardens and bountiful walled kitchen garden. Then, wander over to the Willow Maze and see who can complete it first. Once you finish swanning around, you'll probably be famished, so feast like royalty in the CaToCa Fine Food tea rooms in the gorgeous restored horse stables.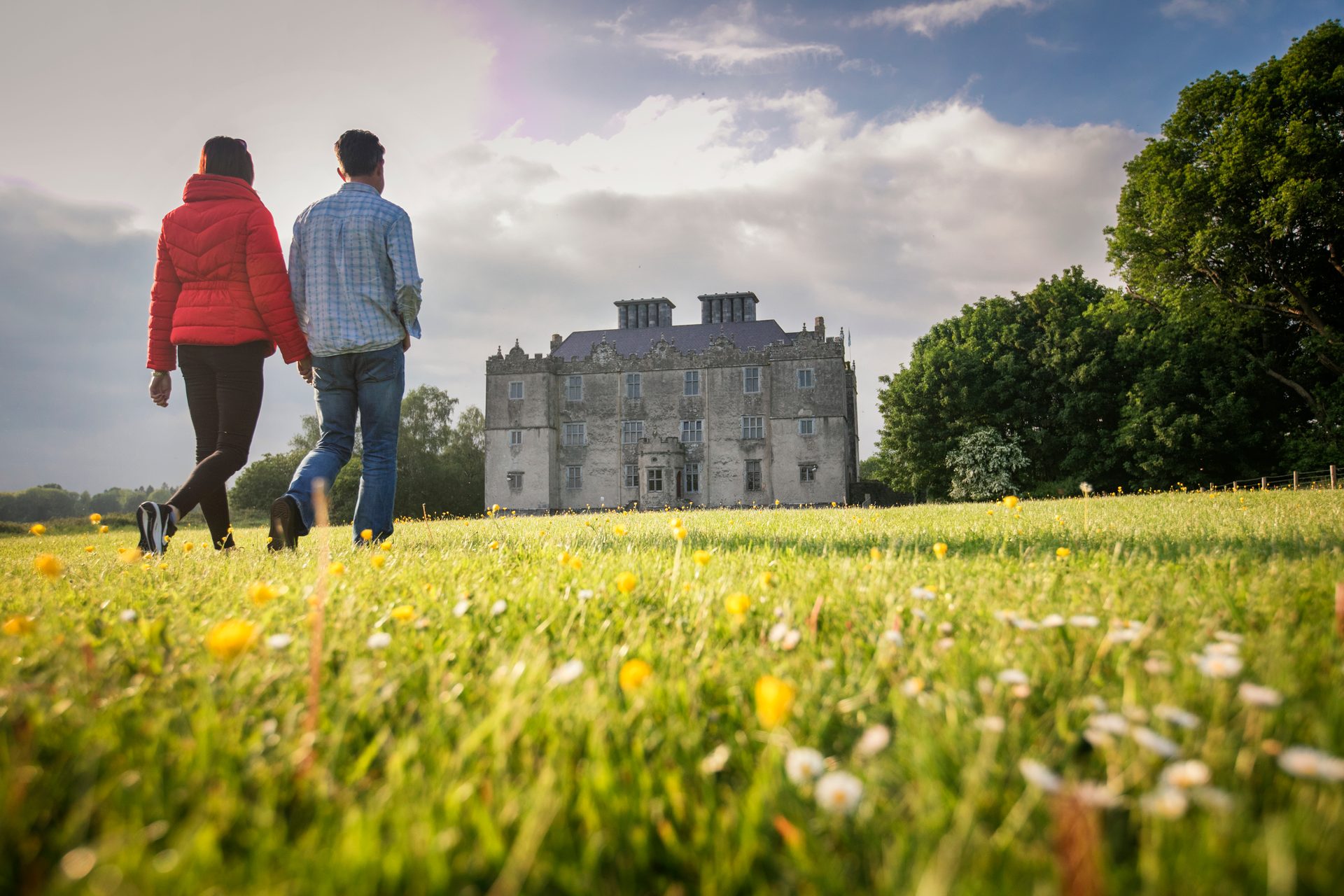 If you don't feel the need for speed, go for a bike ride. Cycling is a fantastic way to explore this beautiful part of the country, and you'll cover more distance in a shorter period than walking. You'll also engage more with your surroundings than you would from behind the wheel of a car, as you explore Portumna Forest Park and its many trails, as well as Portumna town. You'll be more immersed in the serene surroundings and rich heritage, and being such a quiet mode of transport, you can appreciate the region's pastoral tranquillity.
If you like the sound of that, but don't have a bike, pop into Dick's Bike Hire in Portumna, and the staff will kit you out with all you need to saddle up and get going.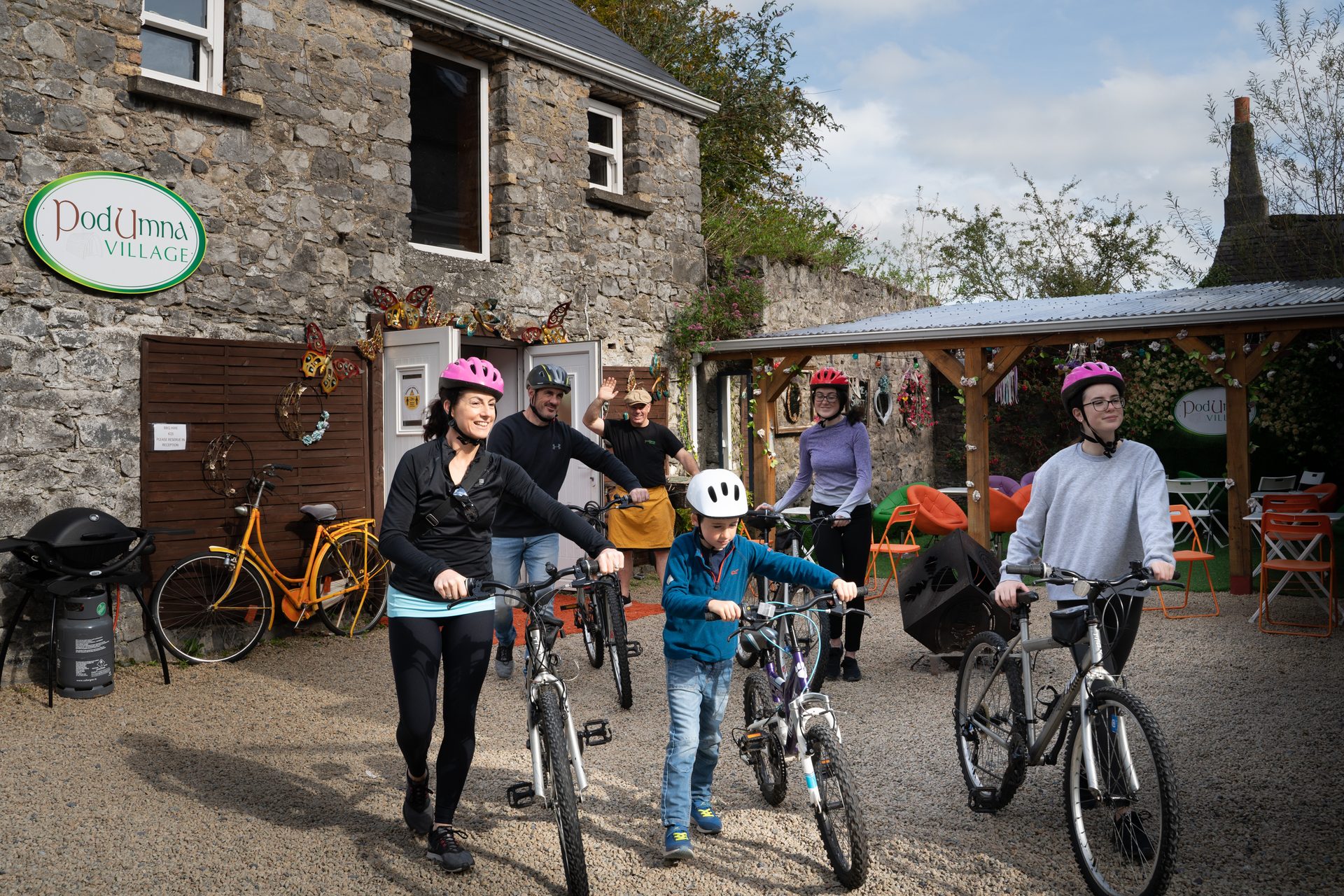 For something more action-packed, grab the gang and get your motor running with a session in Europe's largest karting centre.
There are lots of thrilling experiences to choose from, whatever your level. There's a 500m beginners track, a 1500m advanced track, and a 2200m rally track.
Once on the tarmac, you can go wheel to wheel and get all revved up in the Thuderkarts, reaching up to 85km/h. When you see your lap times, you'll buzz with exhilaration, euphoria and enthusiasm to go again.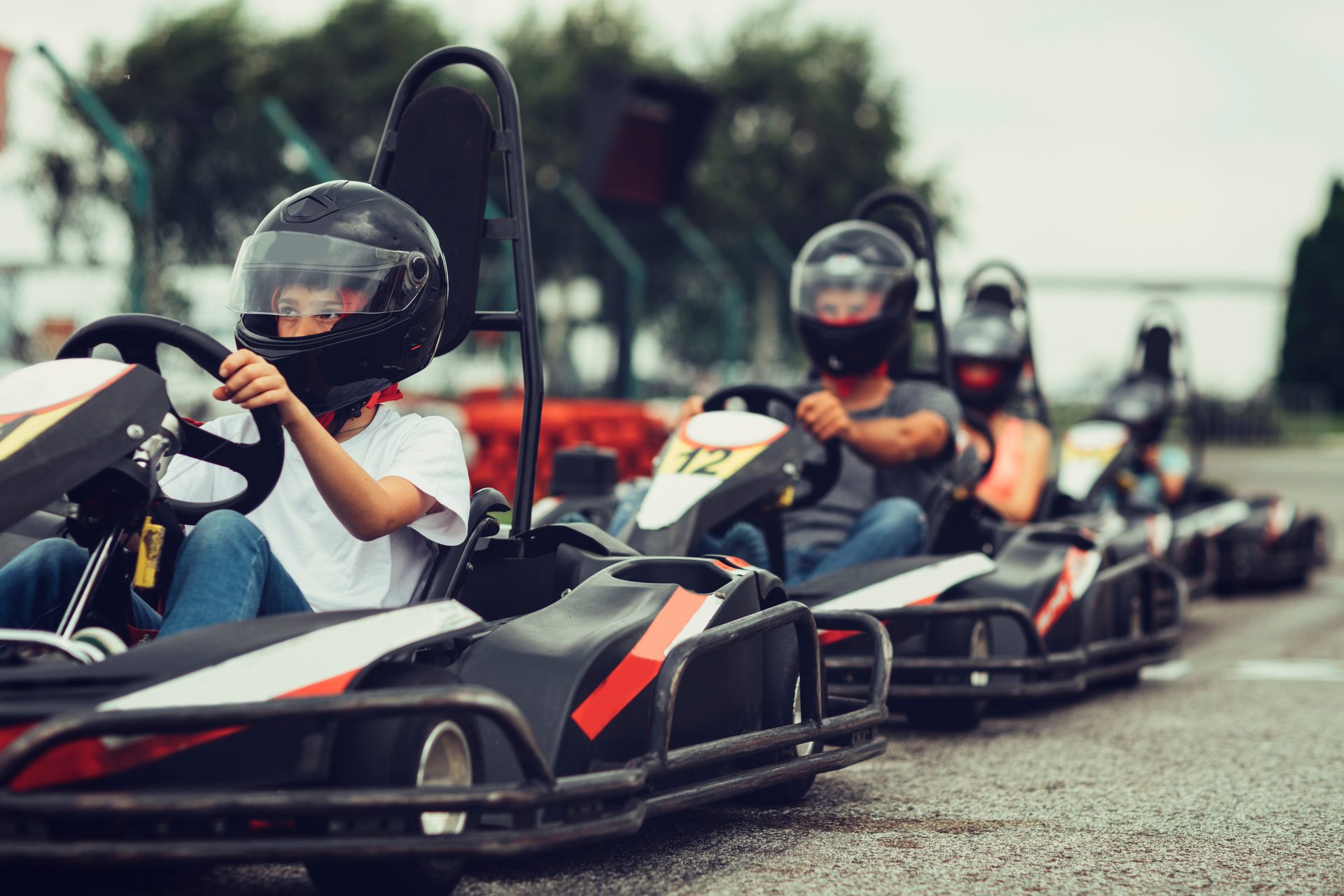 Revel in the region's stunning waterways by renting a kayak, canoe, paddleboard or lake boat at the Derg Isle Adventure Centre. Navigate the Shannon and River Graney and explore Lough Derg, where you'll find peaceful picnic spots and wonderful wildlife watching opportunities - deer roam the local forests, and white-tailed eagles glide overhead.
You can book instructor-led tours and activities or go it alone and head off on one of the safe and pre-defined routes. You can even have double the fun and go out in a canoe made for two. Double canoes are a great way to explore Lough Derg with a friend.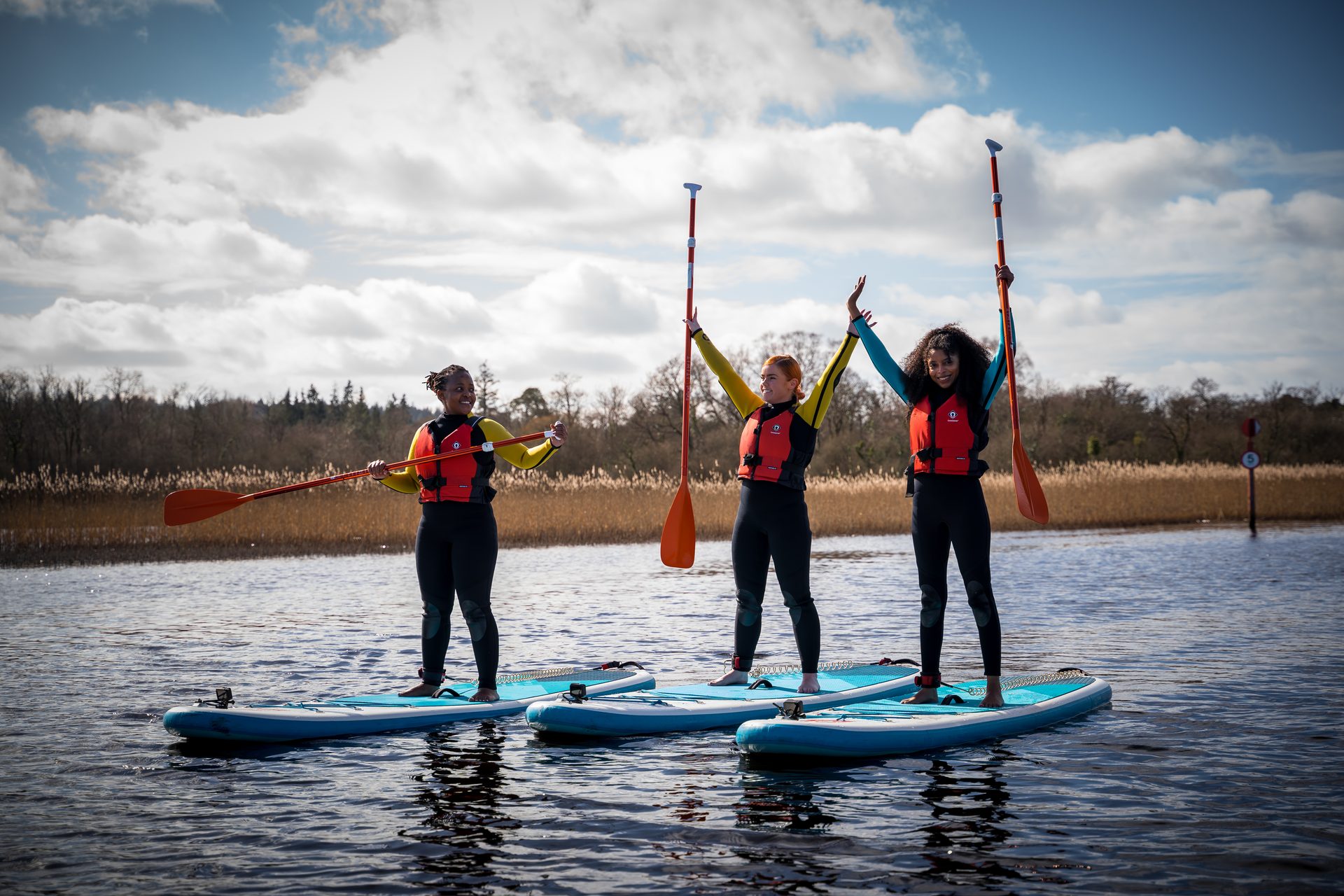 There are about 30 islands on Lough Derg, and a quintessential summer experience is to explore the lake by boat. Don't worry if you don't have your own yacht yet; Lough Derg Boat Tours offers private and scheduled boat tours from Dromineer, lasting from one hour to a full day.
On a boat tour, you'll hear all about the history and mystery surrounding Lough Derg while admiring its spectacular scenic setting. Exploring by boat is terrific fun, and it affords access and vantage points enjoyed by a few. It is also a wonderful experience for animal lovers, as the waterways brim with wildlife. Keep your eyes peeled for kingfishers, whooper and mute swans, one of Ireland's largest resident bird species.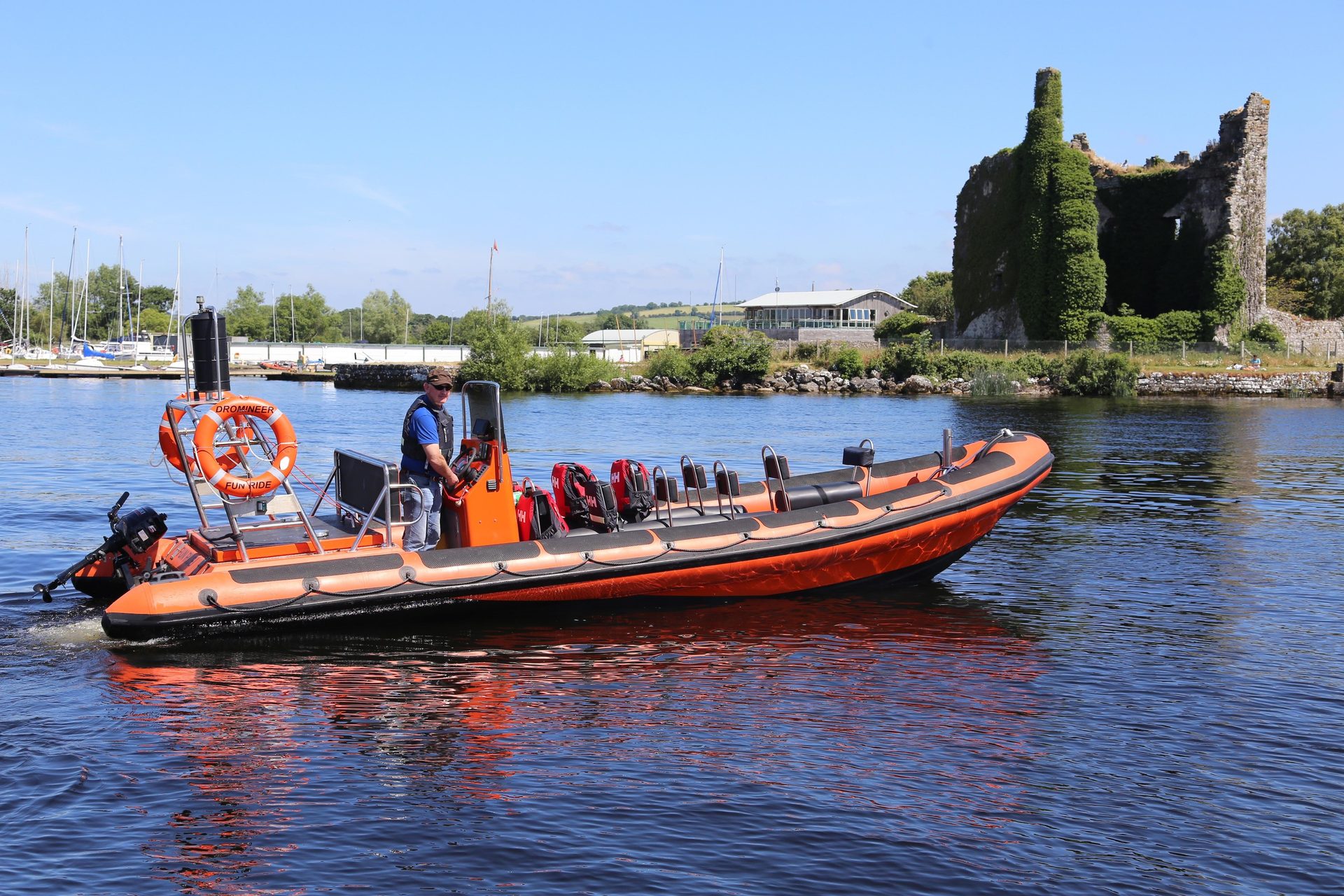 Back on terra firma, make a beeline for Brookfield Farm, as this place is sure to get you buzzing. Set on the shore of Lough Derg, this farm has farm animals, native trees, and birdlife for you to discover. They also produce raw honey, and you can get your hit of vitamin bee on a guided tour.
Walking through the colourful wildflower meadows and organic grasslands, you'll learn about the local wildlife and sustainable farming practices and peek at the hives. You can also stock up on the sweet nectar and beautifully handcrafted beeswax candles from the gift shop.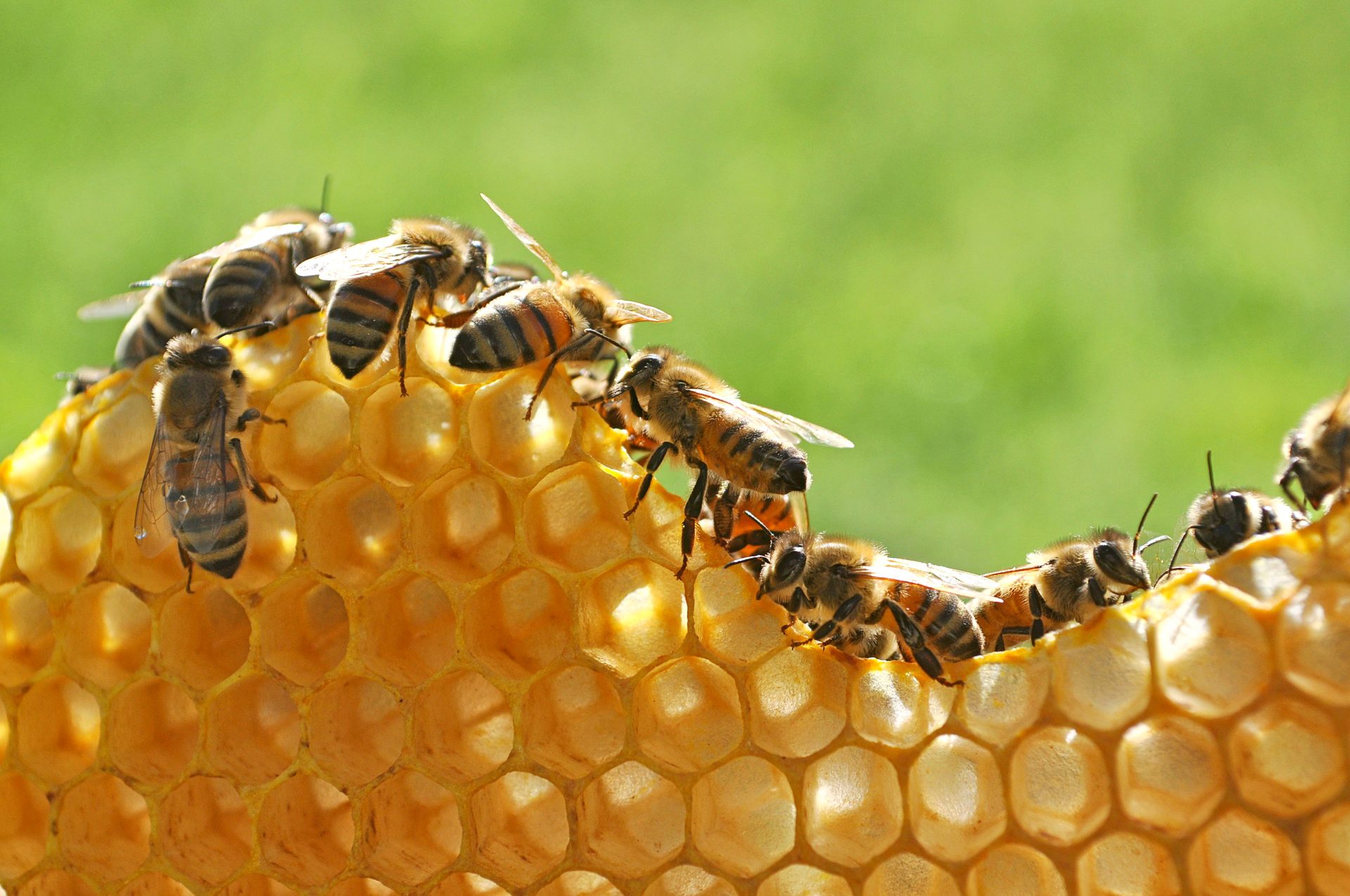 Terryglass is a popular stopping-off point for boaters along the River Shannon due to its great pubs and restaurants located minutes from the marina. At Terryglass harbour you can enjoy plenty of facilities like the BBQ and picnic areas and a playground. With all the things to do in Terryglass, you are sure to work up an appetite!
When hunger strikes, The Derg Inn is a welcoming watering hole that serves excellent local food and drink. This renowned bar and restaurant dishes up hearty, homemade food and is a great place to warm up and wind down after a day on the water or sightseeing.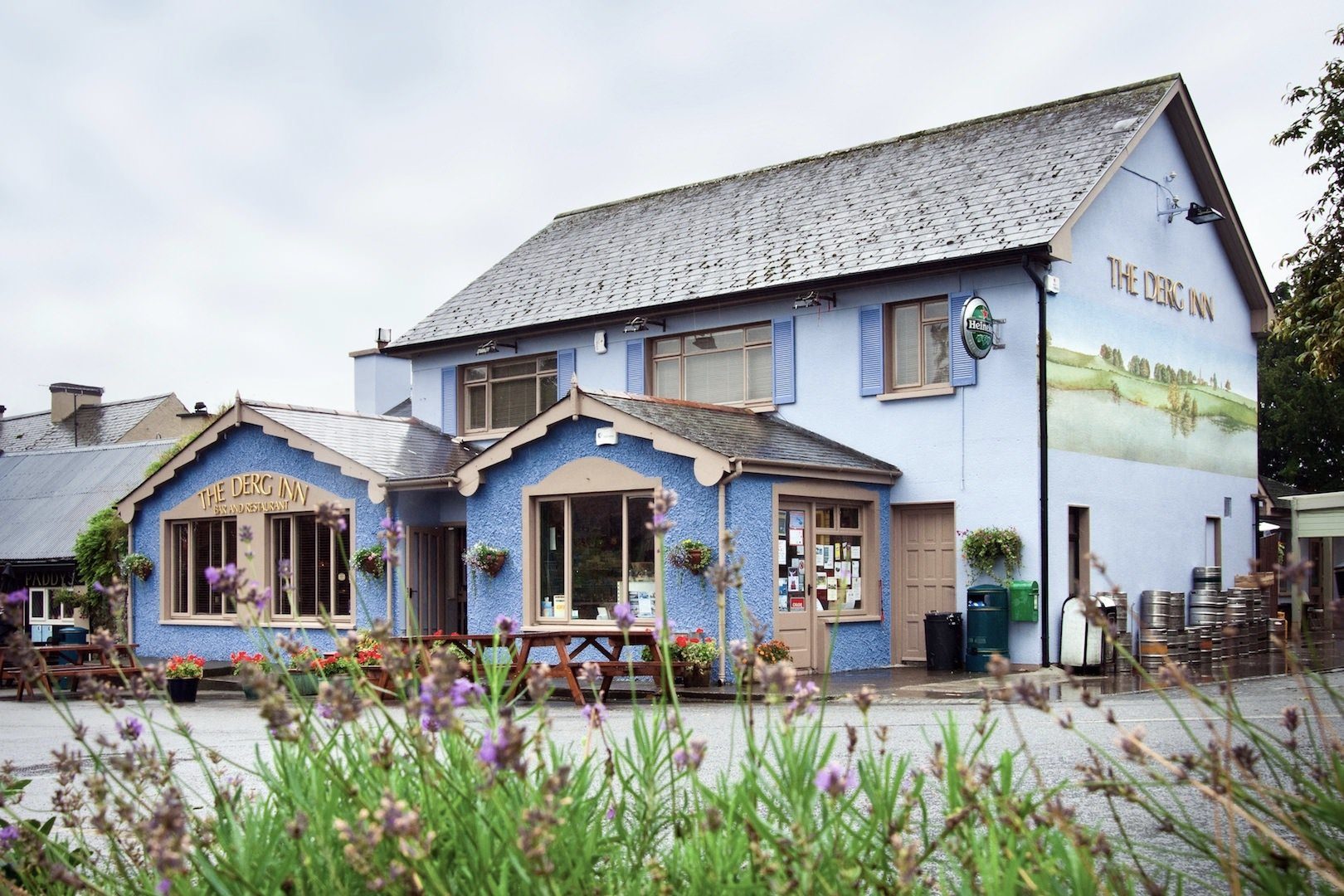 Another authentic Irish pub in Terryglass is Paddy's Bar, where you can savour flavoursome home cooking, sip velvety pints by the open fire, and tap along to fiddlers raising the roof late into the night. Come here on a Sunday in the summer and enjoy a full roast dinner with all the trimmings on the outside terrace with terrific river views. The perfect spot for lazing on a sunny afternoon.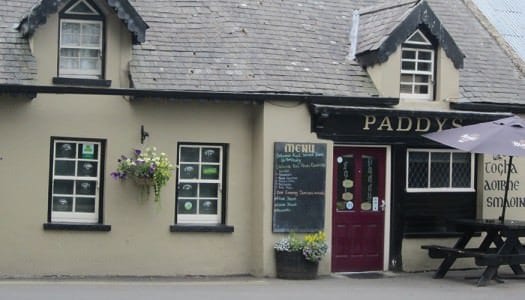 Book a break this summer
Ireland's Hidden Heartlands appeals to the curious and adventurous with its mix of wet and wild activities, wildlife encounters and slow adventures.
Whether hiking, biking, boating, or boarding, there are many fun ways to relax and unwind in Ireland's Hidden Heartlands and enjoy this stunning region.
So, what are you waiting for? Now is the perfect time to book a break this summer and embrace the great outdoors in Ireland's Hidden Heartlands.
The Leave No Trace principles help us make as little an impact as possible on the incredible Irish landscape as we explore the outdoors this summer and beyond. Keep outdoor areas safe, clean and free from waste/hazards, and help protect the natural environment. Love this place, leave no trace.

Start your discovery at DiscoverIreland.ie