So, to help you prepare for a mischievous weekend of music, mythology, fire, and feasting, here are some of the frightfully good places, activities and events you can enjoy during the Púca Festival in the Home of Halloween.
The Púca Festival celebrates Ireland as the original birthplace of Halloween with spooktacular events in Ireland's Ancient East from 28th – 31st October. To help you prepare for this years' Púca Festival, here are some of the frightfully good places, activities and events you can enjoy.
Trim Castle is at the heart of this year's Púca Festival, which officially starts with the Arrival of the Spirits. This illuminated procession is high energy and full of fire and performances. Speaking of which, what is a festival without music? Some of Ireland's best-loved artists are taking to the stage at Trim Castle, including Gavin James, Imelda May, and The Academic. Whatever costume you wear, make sure you have on your dancing shoes.
Throughout the weekend, there are loads of events and activities planned, including history tours, bright light displays that awaken the spirits and the senses, and fantastical audio-visual installations against the walls of historic Trim Castle.
Samhain was a harvest celebration, so the Púca Festival embraces the wealth of quality local produce. At Jack O'Lantern's Harvest Market, you can enjoy an array of tasty treats and creepy crafts from local producers that'll satisfy your Halloween appetite.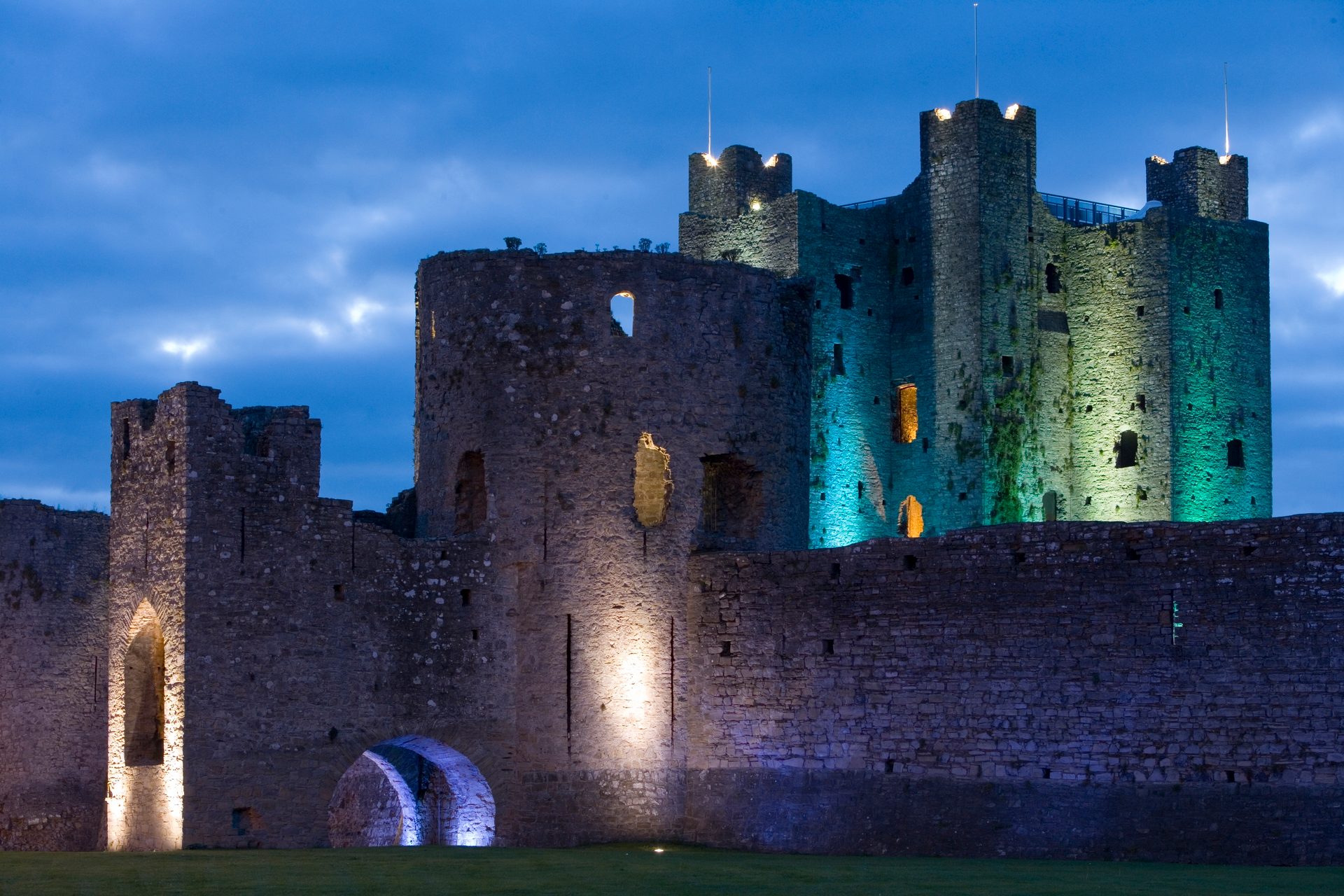 You were probably here many moons ago on a school trip, but you should revisit this remarkable UNESCO World Heritage Site that predates the Pharaohs.
Brú na Bóinne is one of Europe's largest and most important prehistoric megalithic sites and is right on our doorstep. The wondrous circular passage tomb at Newgrange is over 5,000 years old, making it older than the pyramids of Egypt. However, Newgrange is just one of the many sites in the 'Archaeological Ensemble of the Bend of the Boyne'. So, you'll have plenty of places to explore on a visit.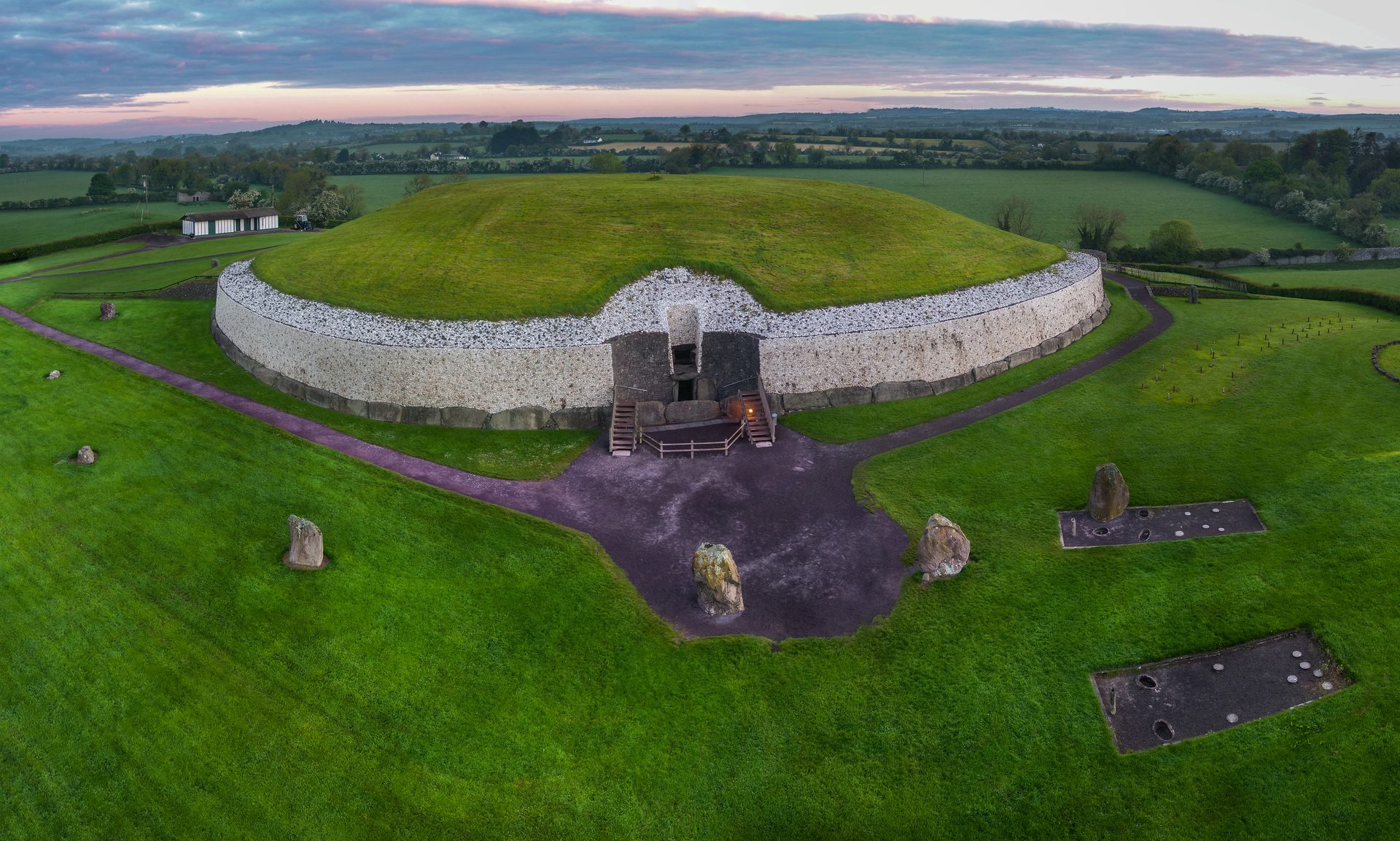 Pretend you are rock royalty and strut around stately Slane Castle and grounds on a guided tour. Learn all about the folk and the lore associated with this 18th-century building and enjoy a trip down memory lane as you pour over the concert memorabilia that adorn the bar and restaurant.
Have you worked up a thirst? Sáinte! There's a distillery on site where you can see how master distillers make Slane Irish Whiskey, and, of course, you also get to enjoy a dram.
If you want to embrace the bucolic beauty of the region overnight, then you can stay in Rock Farm on the opposite side of the River Boyne, where you can sleep soundly in yurts and shepherd's huts as the sound of the wind in the trees gently lulls you into a deep slumber.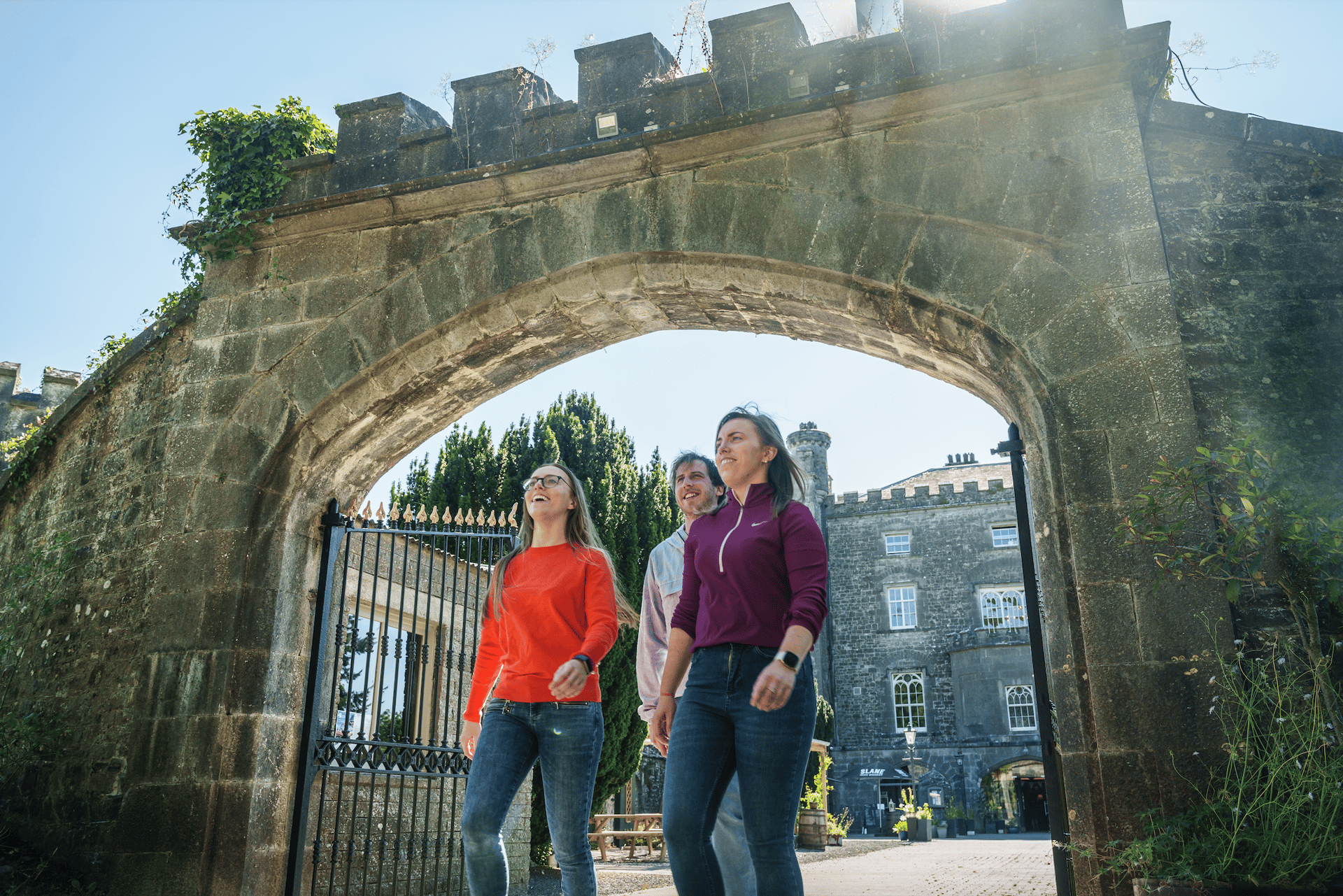 The Hill of Tara is the jewel in the crown of the Boyne Valley landscape and is best known as an ancient seat of power on the island and once home to Ireland's high kings. In fact, this important site has been in use for more than 5,000 years.
To experience the legacy of the high kings, take a guided tour with Heritage Ireland and discover this unique place's regal history, and imagine its former splendour. Halloween is the perfect time to explore the Mound of Hostages, the oldest visible monument on the Hill of Tara, which people used as a grave for more than 1,500 years after its construction.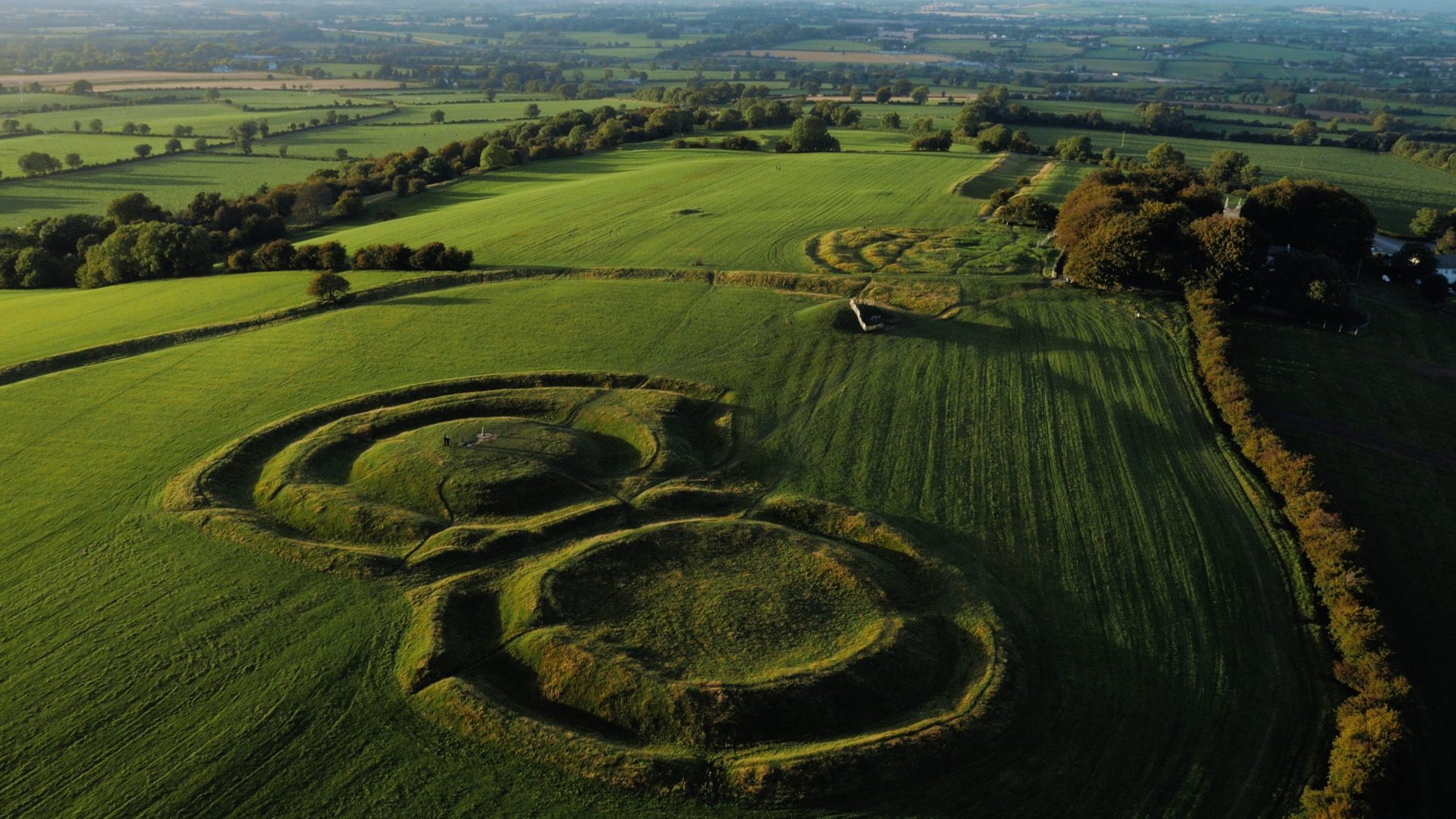 Enjoy a splash of colour and culture as you walk the Drogheda Urban Art Trail, a collaborative project between Droichead Arts Centre, Love Drogheda BID and Louth County Council.
On this self-guided trail, you'll discover six magnificent murals by local, national and international artists that showcase Drogheda's mythological past. For example, one mural depicts the story of Fionn MacCumhaill and the Salmon of Knowledge, while another takes inspiration from the story of Étaín, the heroine of Tochmarc Étaíne. It is a visually stunning combination of modern art and folklore.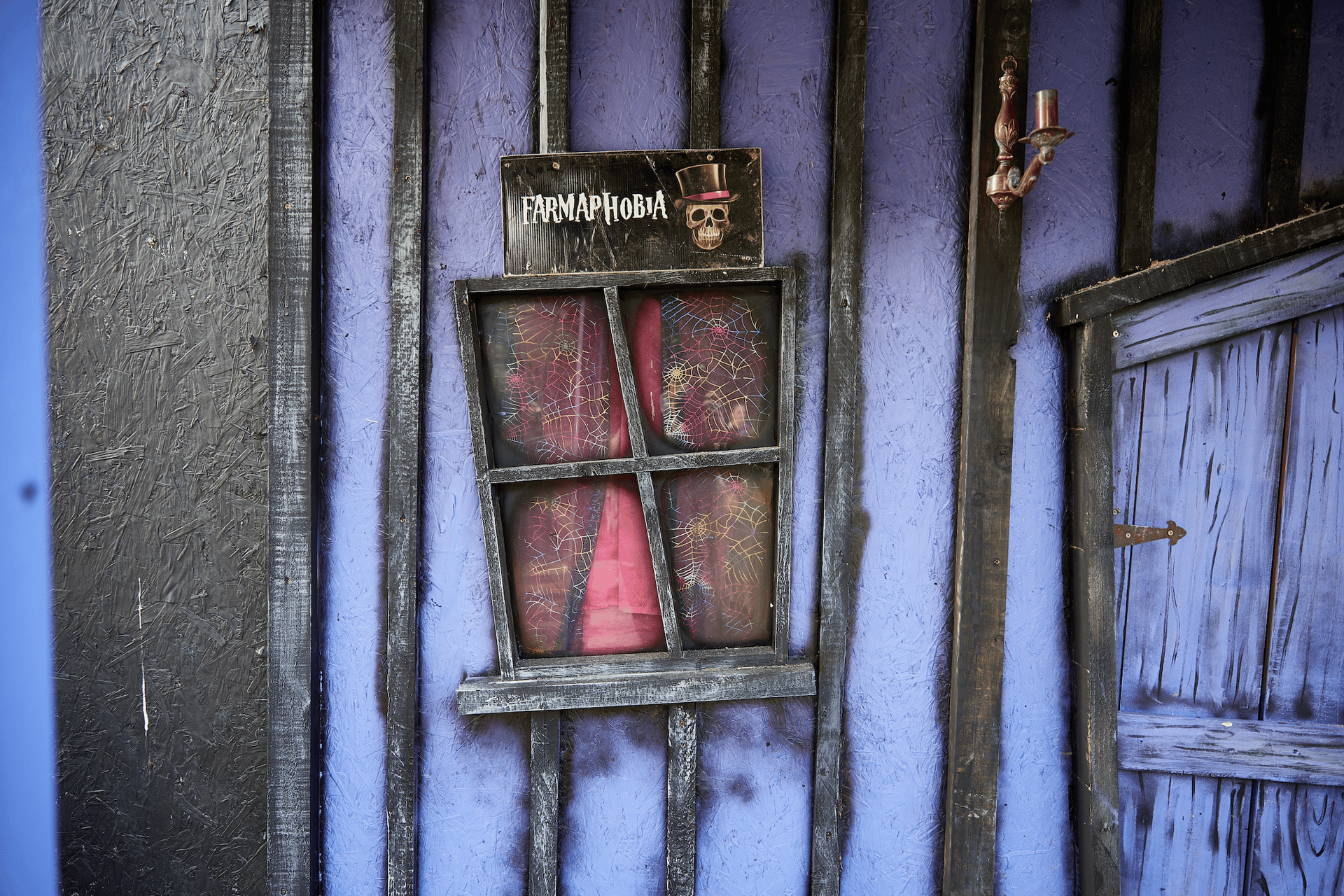 Causey Farm plays host to the terrifically terrifying Farmaphobia. With five interactive haunts spread across 100 acres, this event is not for the faint-hearted.
Causey Farm also hosts its famous Pooka Spooka Trail for those looking for a more family friendly Halloween event. As well as an enormous scarecrow corn maze, the whole family can enjoy traditional games and crafts, a mirror maze, hayride, broomstick ride, and much more.
The Boyne Blueway Trim is a beautiful 8km stretch of the River Boyne, which flows from Trim to Bective Mill, and during the Púca Festival, you can make a splash by embarking on a Boann Tour of The River Boyne.
Boann is the mythical goddess who created the River Boyne and is the goddess of poetry, fertility and knowledge. She is one of the Samhain spirits associated with the Púca Festival.
On a Boann Tour, you float down the River Boyne on a raft as your guide tells you tales associated with the goddess. You'll also learn about the area's history; Trim is home to more mediaeval buildings than any other town in Ireland, including the largest Norman castle in Europe and the oldest unaltered bridge in Ireland.
As you paddle the rafts down the river, you feel immersed in this majestic landscape and surrounded by history and nature, and this time of year, you'll spot many wintering birds.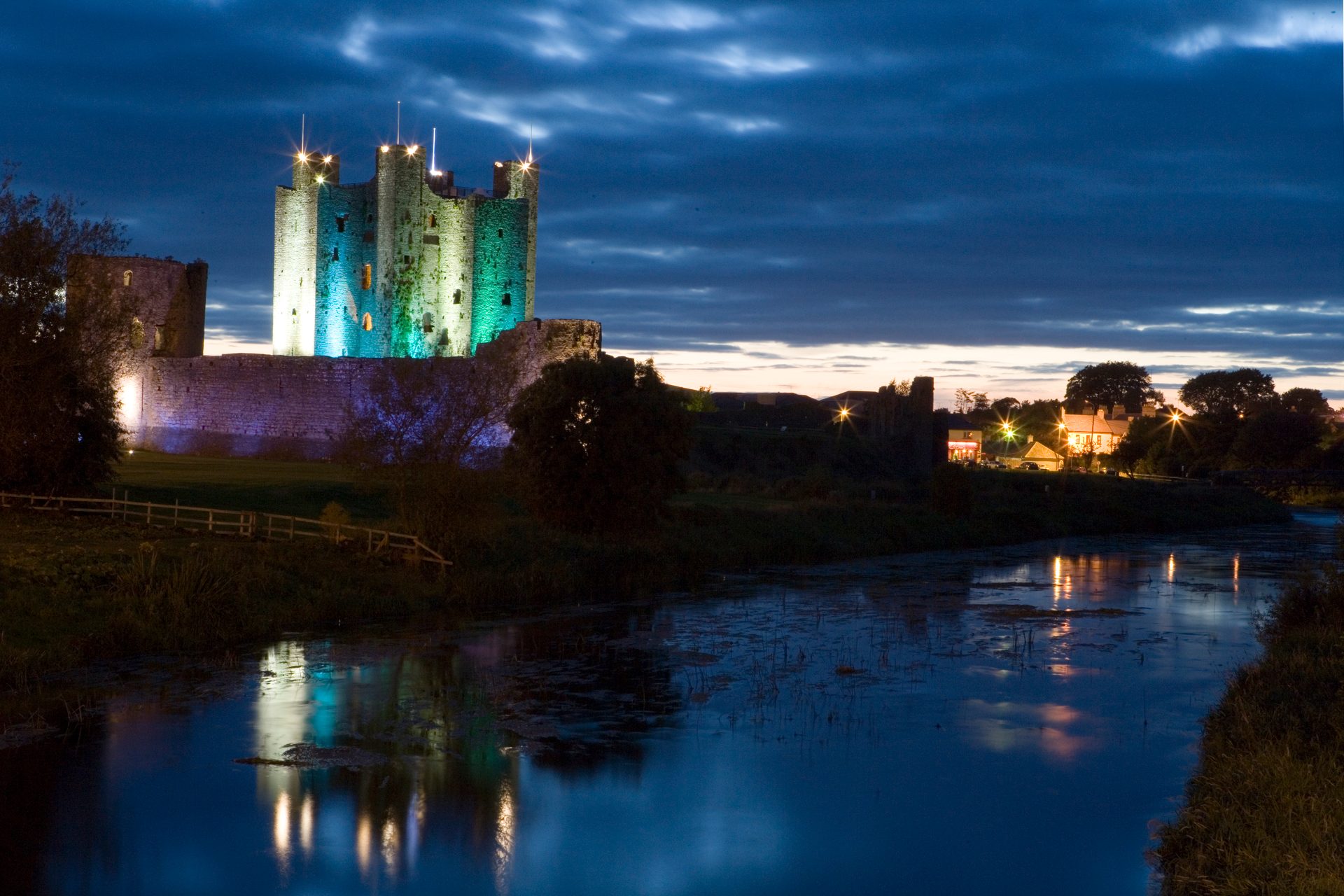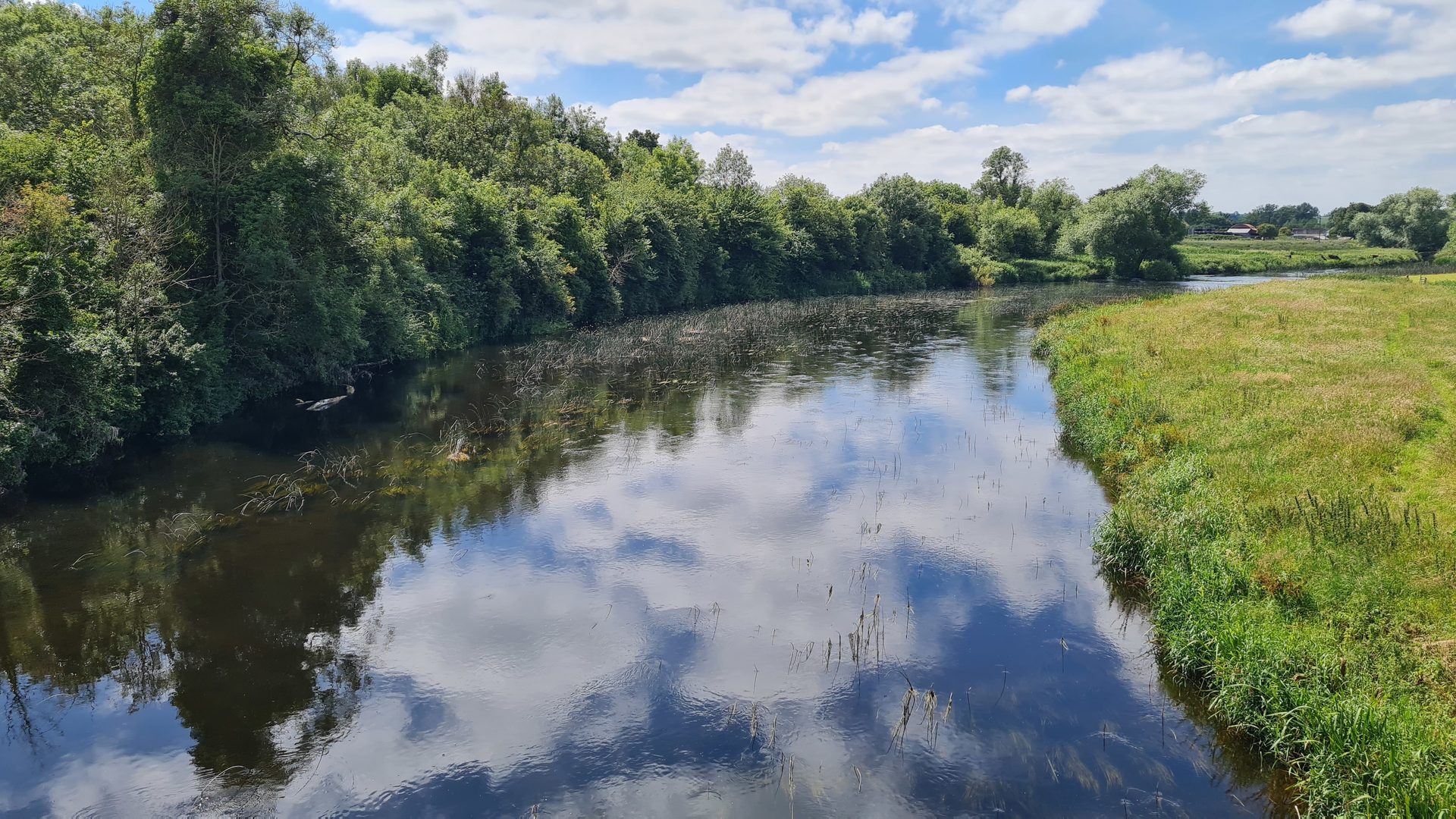 The Boyne Valley Camino is a 25km looped walk that forms part of the Celtic Camino Series. It goes along the River Boyne and offers a great mixture of history, forests and green areas — so don't forget to pack a picnic.
Start at St. Peter's Church which houses the head of St. Oliver Plunkett, then follow the north side of the river until the forest of Townley Hall. From here, make your way to Mellifont Abbey, the fourth Cistercian monastery in Ireland, where the Treaty of Mellifont was signed.
From here, you pass through the beautiful village of Tullyallen and the lovely Coillte forests, including King Billy's Glen, before crossing over the Obelisk Bridge and walking back along the south side of the river, where you can enjoy a splendid view of the historic town of Drogheda in the distance.
Want to know more about your favourite tipple? At the Listoke Gin School and Distillery you can learn about gin-making and create a bespoke bottle to take home.
During this hands-on experience, expert distillers talk you through the history of gin and take you on a sensory experience. Then, you select your favourites from a bounty of botanicals to flavour your gin. Whilst waiting for your spirit to distil in its copper pot-still, you'll sip G&Ts and enjoy a fantastic spread of local meats and cheeses from the Boyne Valley. Once your gin is ready, it is bottled, sealed, and prepared for you to savour at home.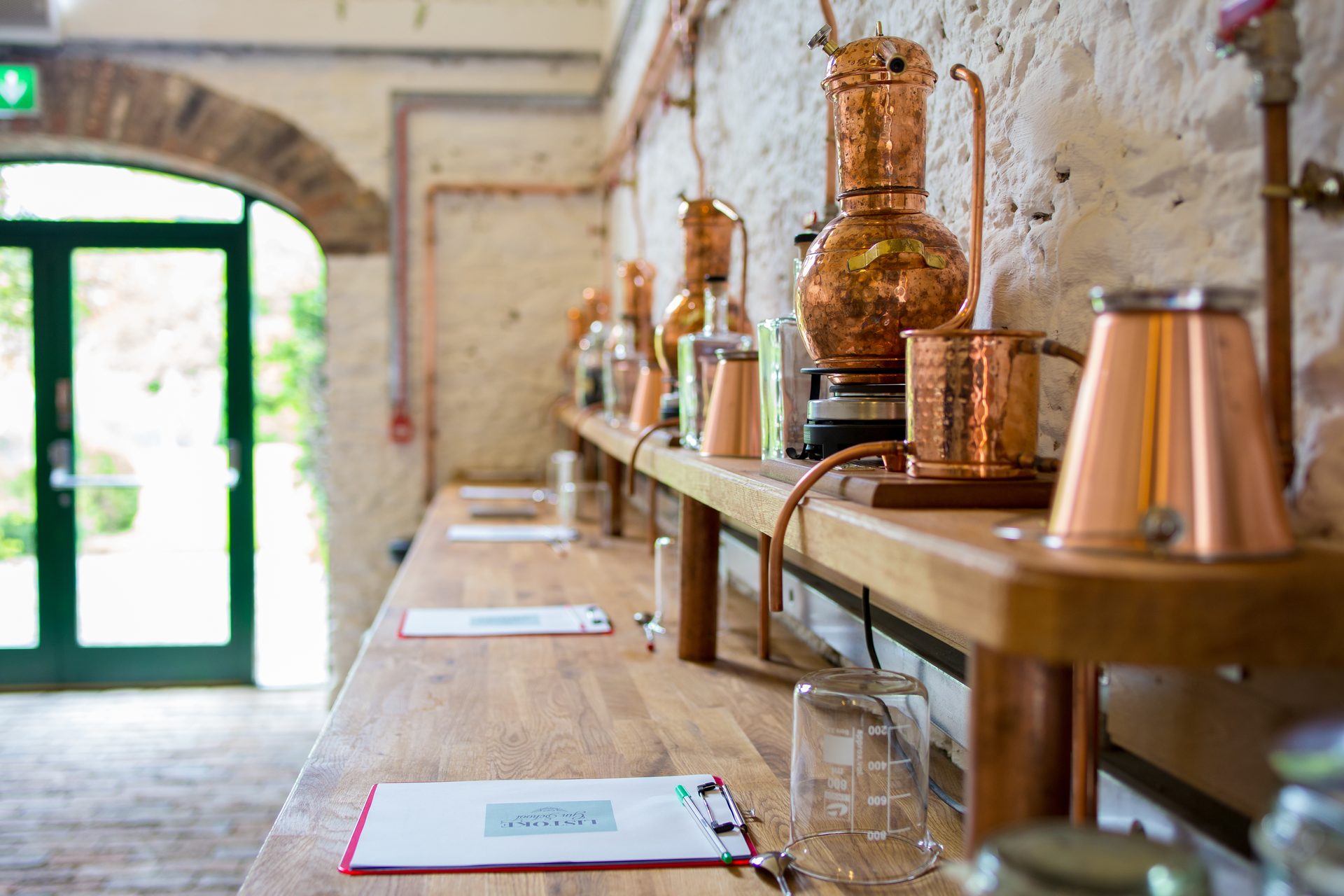 Get buzzing for Halloween with a trip to the Bee Wise Nature Trail, a family owned educational nature walk with a bee apiary. And this spooky season, there are two special events; the Forest of Doom, and Bee Tricked and Bee Treated.
The Forest of Doom is a guided tour at night around the woodland, which brims with bee-loving trees, shrubs and flowers. You'll visit different themed houses and meet some witches, ghosts, ghouls and skeletons. You'll also receive some treats from their cauldrons, but be careful; there are a few tricks along the way!
Bee Tricked and Bee Treated takes place during the daytime and also takes place along the natural trail but is much more family friendly and suitable for little ones too.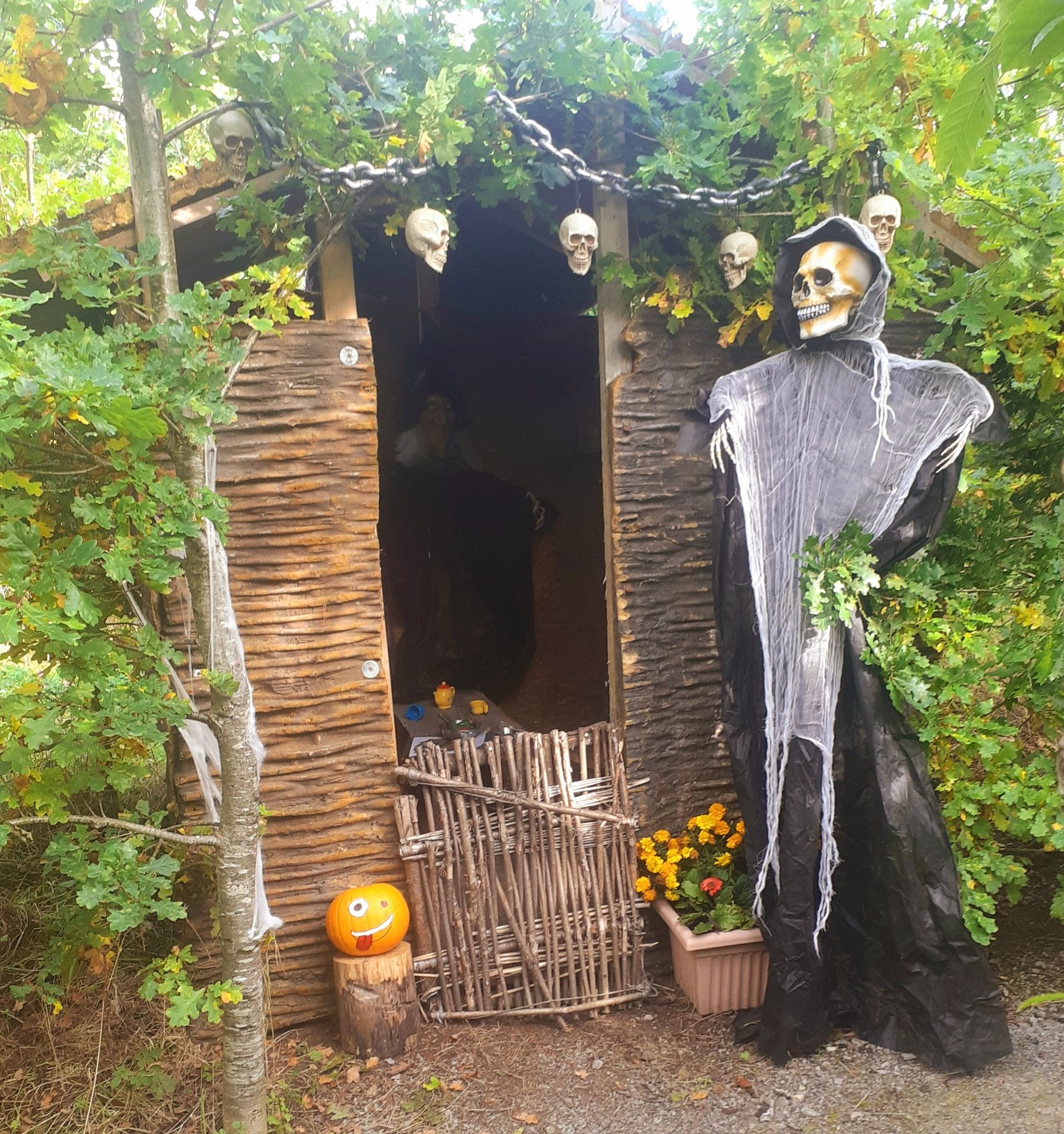 Book a break this autumn
So what are you waiting for? Let's get planning, and let's go. Don't miss your chance to see the streets transformed into a playground and experience the beauty of Ireland's Ancient East in a new and thoroughly modern way that pays homage to our history as the birthplace of Halloween.
The Leave No Trace principles help us make as little an impact as possible on the incredible Irish landscape as we explore the outdoors this summer and beyond. Keep outdoor areas safe, clean and free from waste/hazards, and help protect the natural environment. Love this place, leave no trace.

Start your discovery at DiscoverIreland.ie