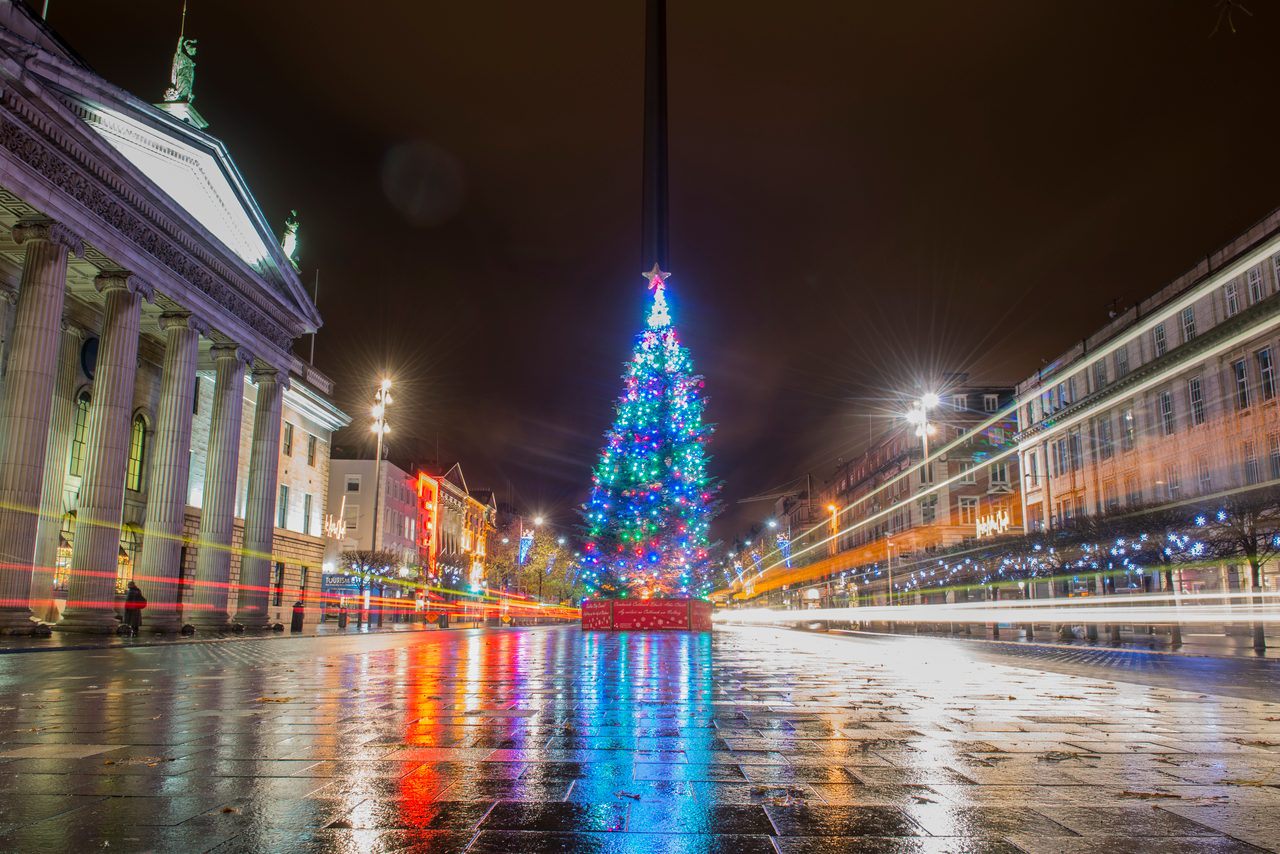 Discover Winter in Dublin
Winter is a wonderful time to visit Dublin. It's a wonderland. There's magic in the air with its festive lights, enchanting window displays and plenty of places to warm up with a hot drink after a long day soaking up the sights - think hot toddy or mulled wine by the fire in a cosy pub snug.
This winter there are even more reasons to visit our capital now that Winter in Dublin has kicked off. Taking place across the capital until February, there is a calendar crammed with comedy, live music, theatre, festive markets and exhibitions. There's plenty of exhilarating events for everyone over the next few months.
In December throughout the festive period you can look forward to incredible illuminations, Winter Lights and hilarious pantomimes. Rounding out the season is the marvellous New Year's Festival Dublin.
In January, you can have a toe-tapping good time at Tradfest, the terrific Temple Bar music and culture festival, which is always a bit of craic.
As for November? Well, this month is all about Live in the City events.
Dublin is one of the best cities on the planet for live music and experiencing the excitement of a live performance in one of the city's iconic venues is electrifying. It gives you a natural high and a great gig can leave you buzzing afterwards for days.
The sound of live music courses through the veins of the city and though this pulse faded for a while, it is now back and beating strong.
Live in the City re-awakens the life and soul of our capital - live it, feel it, experience it all through November.
Ready to go live? Here's a taster of the thills to come.
Live in the city events: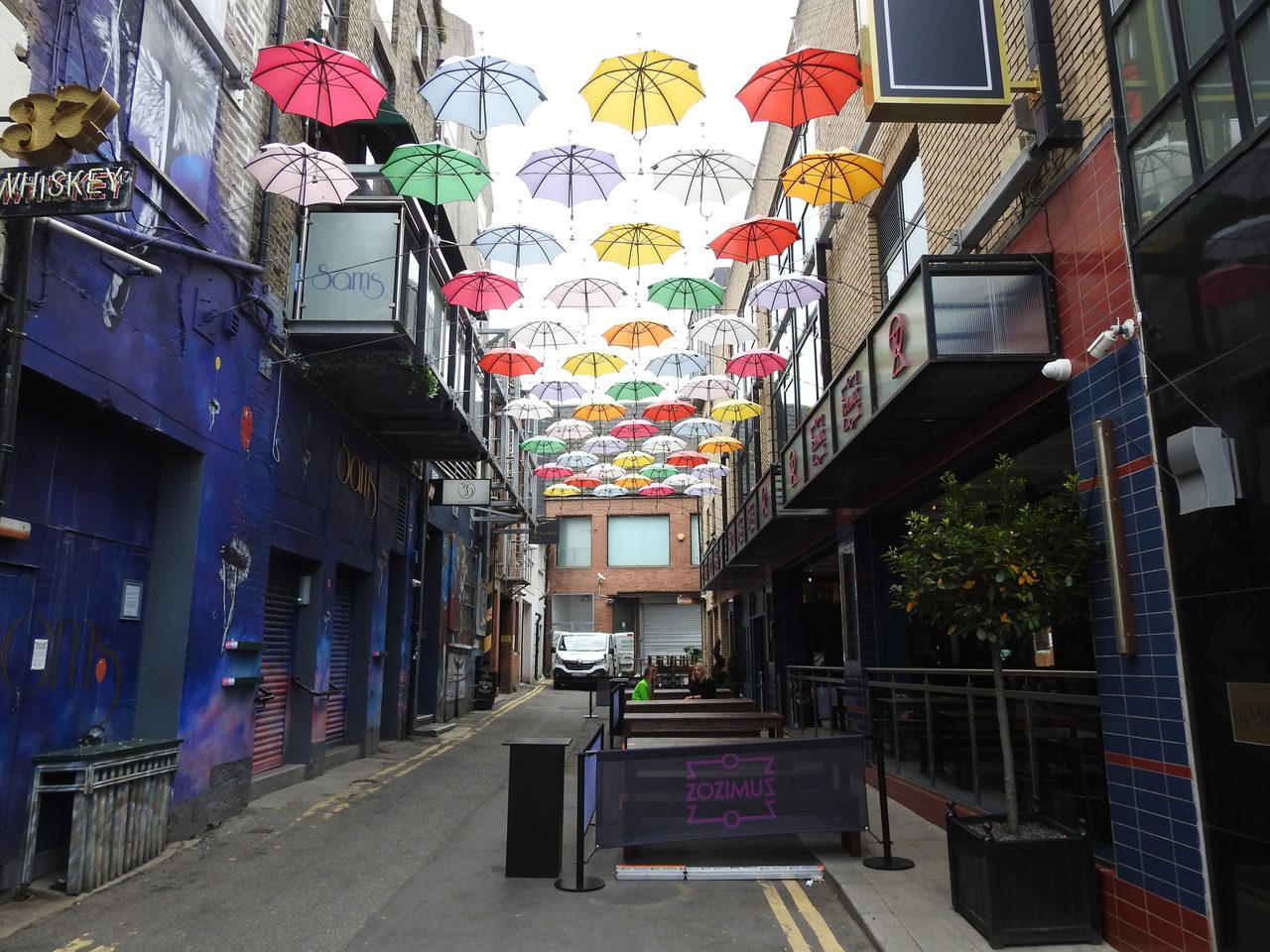 Street Art Tour with Alternative Dublin City
Before you lose yourself in the music, get to know Dublin's murals on a Street Art Tour with Alternative Dublin City.
Discover Dublin's thriving street art culture and hear the stories behind the colourful, creative and captivating designs that enhance the capital's walls. You'll soon have a richer understanding and deeper appreciation of the creativity, time and talent it takes to create these vibrant works of art.
Can't get enough of Dublin's street art?
Then spend the night in the Generator hostel in the heart of the Smithfield area where the walls are adorned with striking murals and the rooms are decorated with bright pops of colour.
Tour the iconic Windmill Lane Recording Studios
As a warm up act, rock up to Windmill Lane Recording Studios where legendary musicians like U2, David Bowie and The Rolling Stones laid down tracks. Located in The Docklands, on the tour you can strut around the studios, learn about their history and discover how a recording session works. Fancy yourself as the next George Martin? You can even try your hand at mixing a session.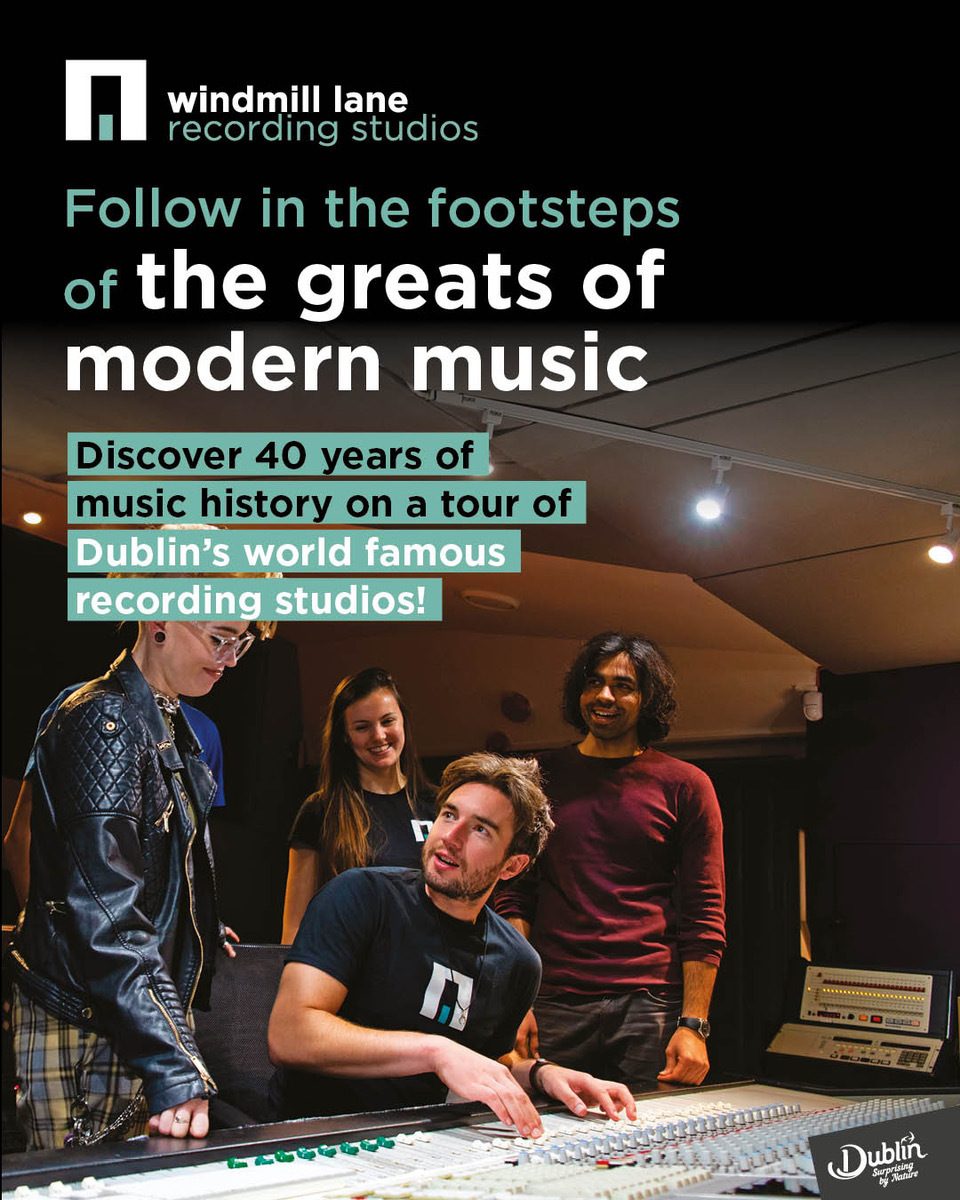 Windmill Lane Recording Studios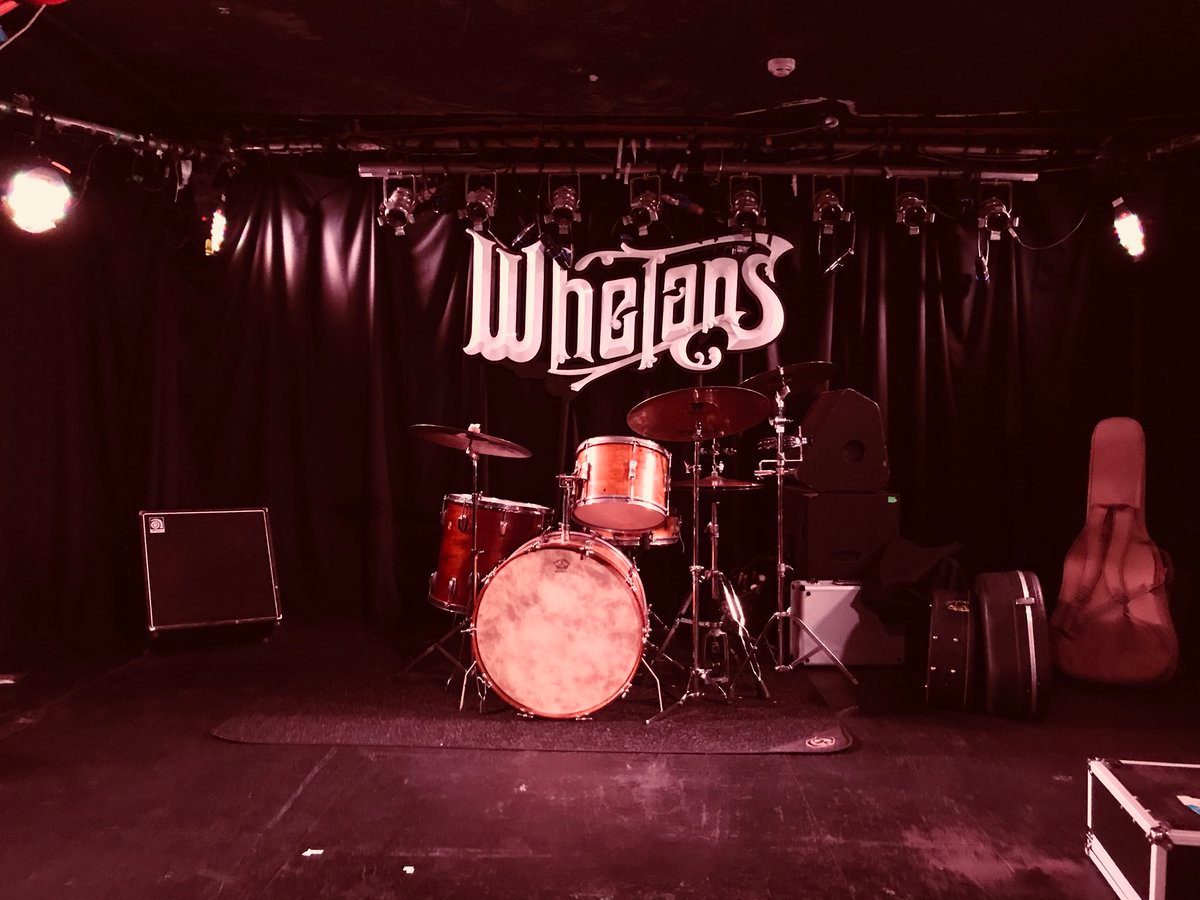 Best of Live Music at Whelan's of Wexford Street
This winter, this foot-tapping, hand-clapping spot is flinging its doors wide open again with a stellar lineup of gigs.
Catch old school favourites like The Riptide Movement, Something Happens and The Pale as well as on-the-cusp breakthrough acts like Marcus and bands like Lebanon Hanover playing in Ireland for the first time. Whatever you are into, get down to Whelan's for a wicked night of live music.
Whelan's is located in the bustling Village Quarter of Wexford St & Camden St so you are spoiled for choice when it comes to great places to stay and eat nearby.
Keep the music playing even when you sleep by staying in the iconic Hard Rock Hotel. For food that won't give you the blues, grab a bite at Drury Buildings, l'Gueuleton or Little Dumpling.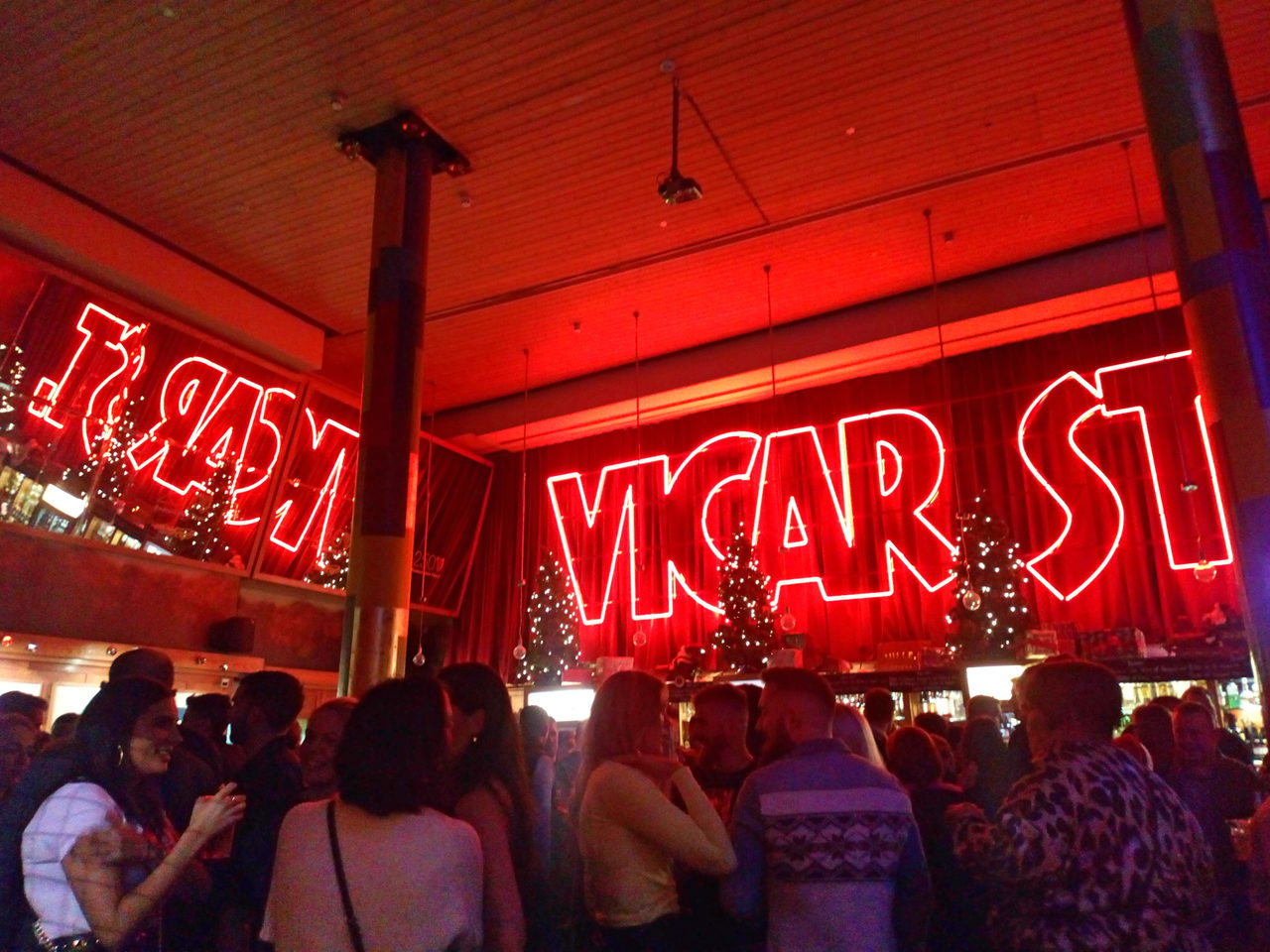 Music & Comedy at Vicar Street

Located in the historic Liberties area, Vicar Street is another iconic Dublin live venue. This winter, an incredible lineup of acts will warm you up and win you over with plenty of hip swaying rhythms and belly laughing antics.

There are some big names in the Irish music industry taking to the stage in the coming months, including Christy Moore, Aslan and Bell X1 as well as international acts like Canadian electronic artist Caribou. For those who like to giggle their way through a gig, you can enjoy plenty of jokes and high jinx from the likes of Foil, Arms and Hog, Dara O'Briain and Tommy Tiernan. With such a jam-packed programme, there is sure to be something to get everyone's pulses going at Vicar Street.

Your aching dancing feet will thank you if you book a room somewhere close to the venue, so check into the Hyatt Centric which is located just 600 metres away. For a memorable meal nearby, Grano is great. This Italian restaurant uses a wonderful mix of Irish and Italian ingredients and hits all the right notes.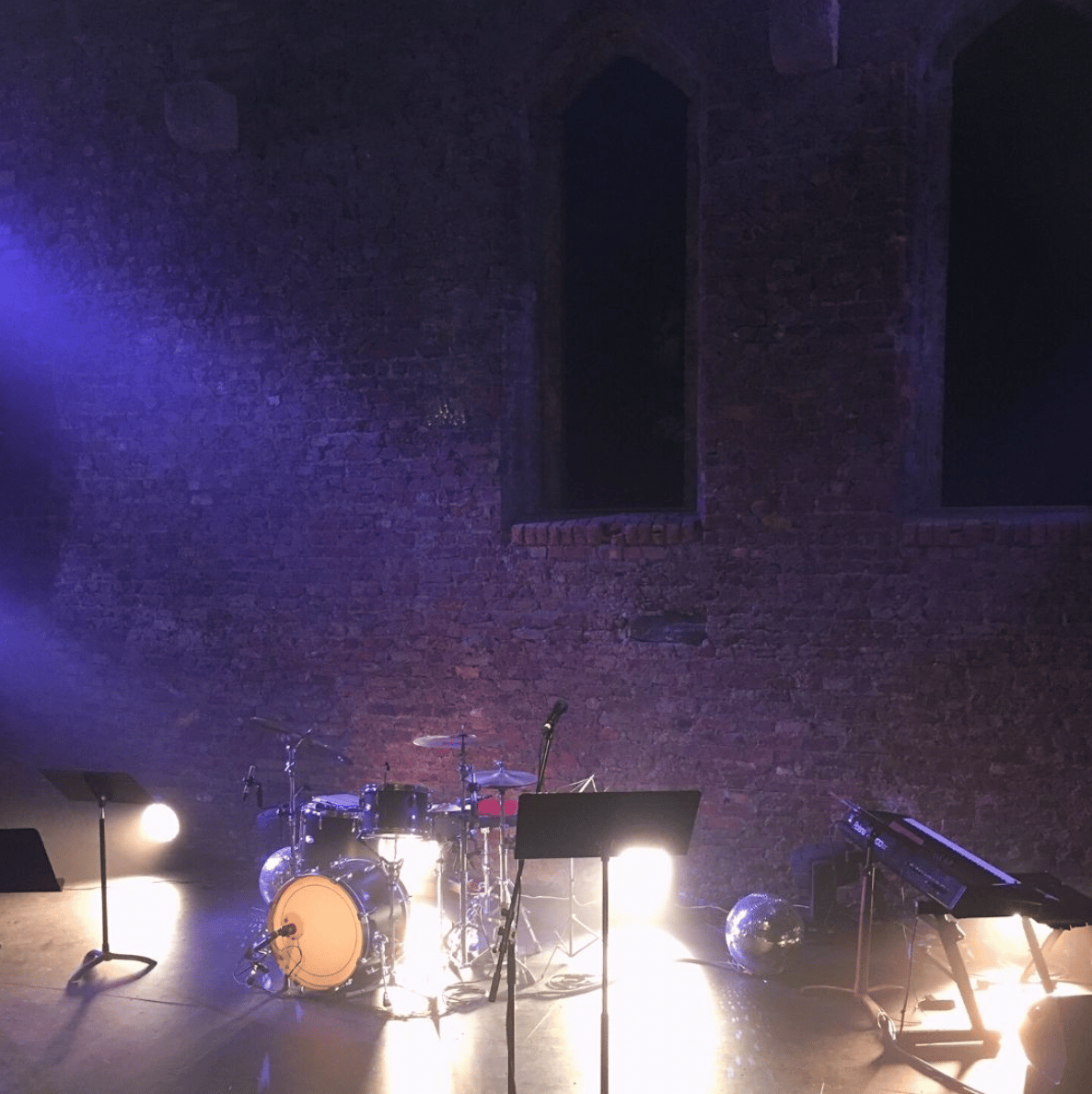 Music at Smock Alley Theatre
This winter, you can brighten up those long dark nights by catching a show at Smock Alley Theatre. Located on the banks of the River Liffey, this theatre, cultural and heritage site, housed in a beautifully restored 17th-century theatre, has three gorgeous venues playing host to a wide variety of artists.
Be wowed by Saibh Skelly, the 17-year-old singer, songwriter and busker from Dublin. Richard Craig will enthral you with his contemporary flute music. You can also hear new works being performed for the very first time, get involved in immersive multimedia performances and enjoy a play all about the world's most popular choral work. Over the next few months, the Smock Alley Theatre let's the music play on, all night long (all night).
When it's time to recharge, catch some shut-eye in the heart of the city close to the Ha'penny Bridge in Zanzibar Locke Aparthotel. When it's time to refuel, head to Krewe on Capel Street where the craic and soul of Southern and Irish hospitality combine for a tasty combo.
Opera & Backstage Tours at the Abbey Theatre

Does theatre thrill you? Then don't miss out on the terrific backstage tours at The Abbey. Getting a sneak peek behind the scenes of our national theatre and being in the areas rarely seen by the public is a real treat. You'll also learn all about how productions come together and what happens in the wings during a show as well as hearing about the theatre's remarkable history and the famous names that have tread the boards.
You can then see some of these famous names by settling down into the plush, red velvet seats in the auditorium and enjoying a performance. For a night at the opera, book tickets to see Elsewhere, a new production by Michael Gallen. This powerful production tells the true story of the 1919 Monaghan Asylum Soviet and blends reality and fantasy to explore the imagined future of a forgotten past.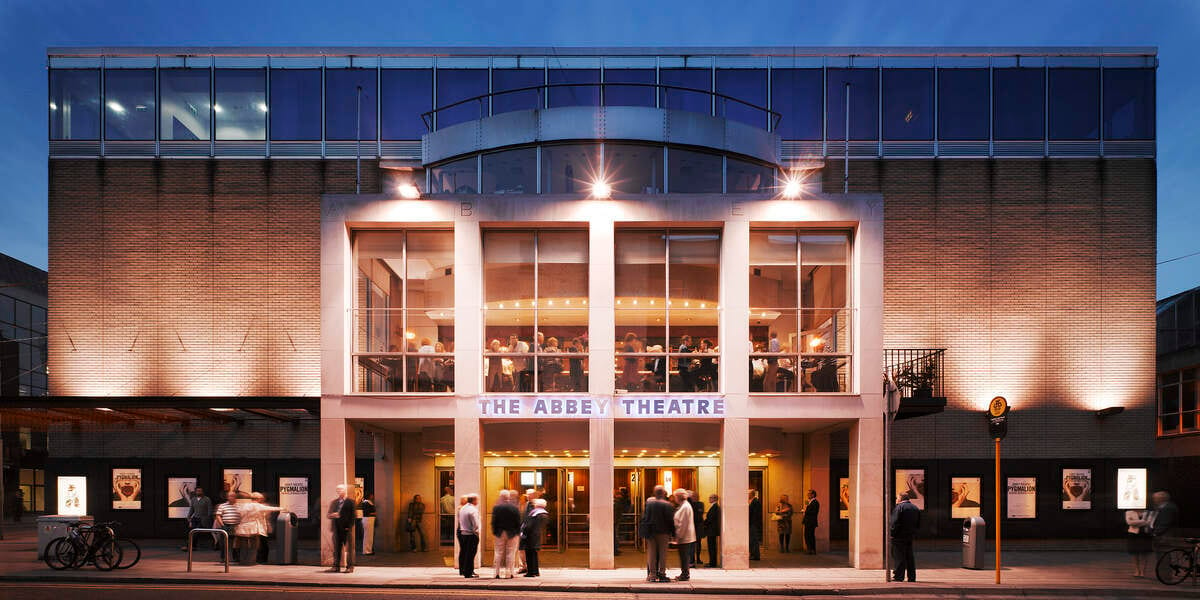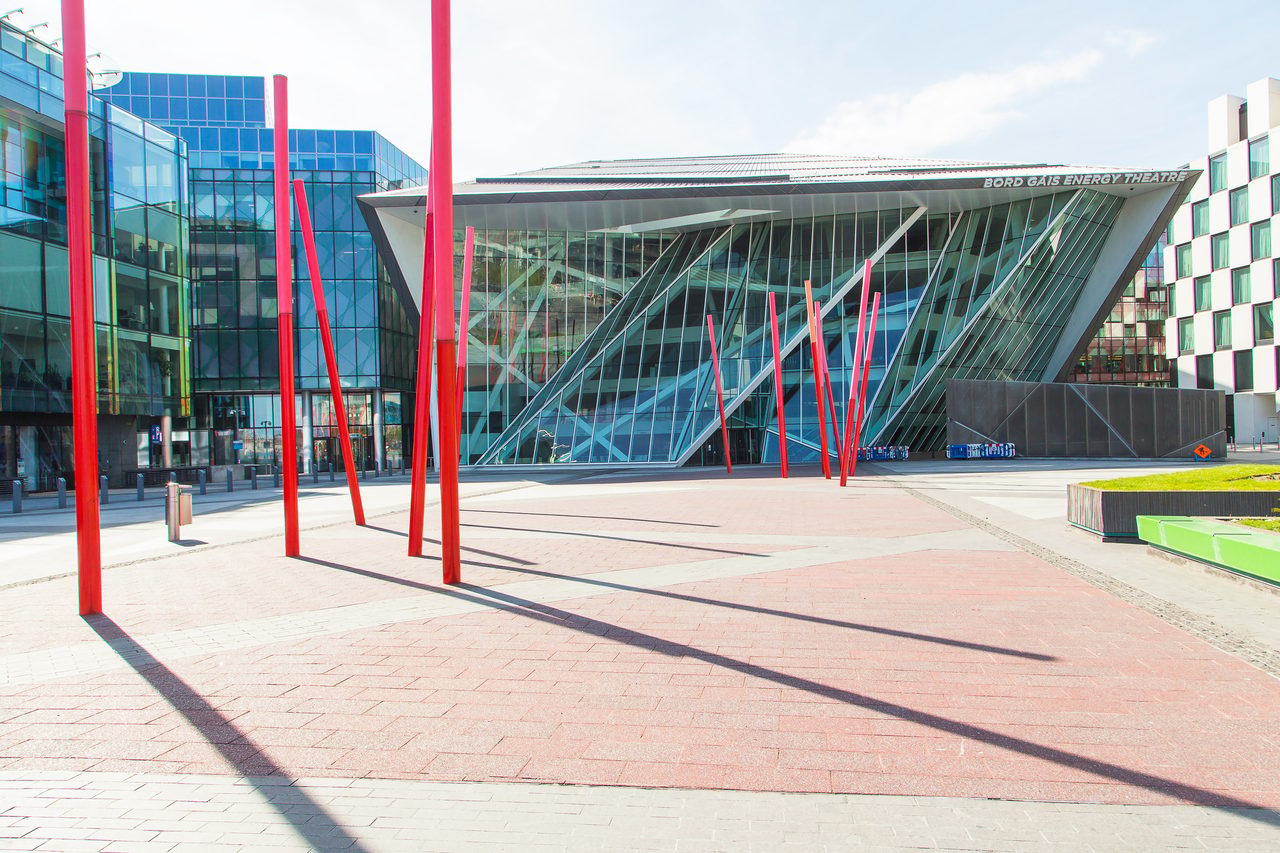 Musicals at Bord Gais Energy Theatre
Ready to belt out the Broadway hits? Then boogie on down to the
Bord Gáis Energy Theatre in Grand Canal Square and prepare for a magical musical evening. This winter, let the music, dance, drama, costumes and unadulterated joy transport you to a fantastical world for a few hours from the comfort of your seat.
Roam the African plains with Simba and Mufasa during The Lion King and head to Uganda with Elders Kevin Price and Arnold Cunningham during The Book of Mormon. With catchy tunes to sing along to, never underestimate the power of a broadway show to lift your spirits and warm the cockles of your heart, especially on a cold winter's night.
Looking for somewhere nearby to lay down your head (did you like that musical reference)? The Mayson boutique hotel on North Wall Quay is just a short stroll away and one of the newest and coolest places to stay in Dublin. Hungry? Ryleigh's, The Mayson's 6th-floor rooftop steakhouse serves great food with unbeatable views across the city.
Start planning your Winter in Dublin
As you can see, Dublin's fair city is once again alive alive o with the sound of music and laughter and now is the perfect time to shimmy your way into the city to enjoy some comedy, theatre, music and more.
So, what are you waiting for? It's time to plan your trip to Dublin. With a calendar crammed with entertainment, Live in the City is a great way to tap into the culture and vibrancy for which the city is known the world over.
Check out Visit Dublin's What's On listings for further details of the many events taking place across the city for Winter in Dublin. Be sure to book early to avoid disappointment as some events have limited availability. Don't miss out on seeing your favourite acts.
Capacity restrictions may be in place at visitor attractions, sites and restaurants so you are encouraged to book ahead to avoid disappointment. To access indoor service in bars and restaurants you must follow government guidelines/regulations as laid out on gov.ie.
The Leave No Trace principles help us make as little an impact as possible on the incredible Irish landscape as we explore the outdoors this summer and beyond. Keep outdoor areas safe, clean and free from waste/hazards, and help protect the natural environment. Love this place, leave no trace.
In Partnership with VisitDublin.ie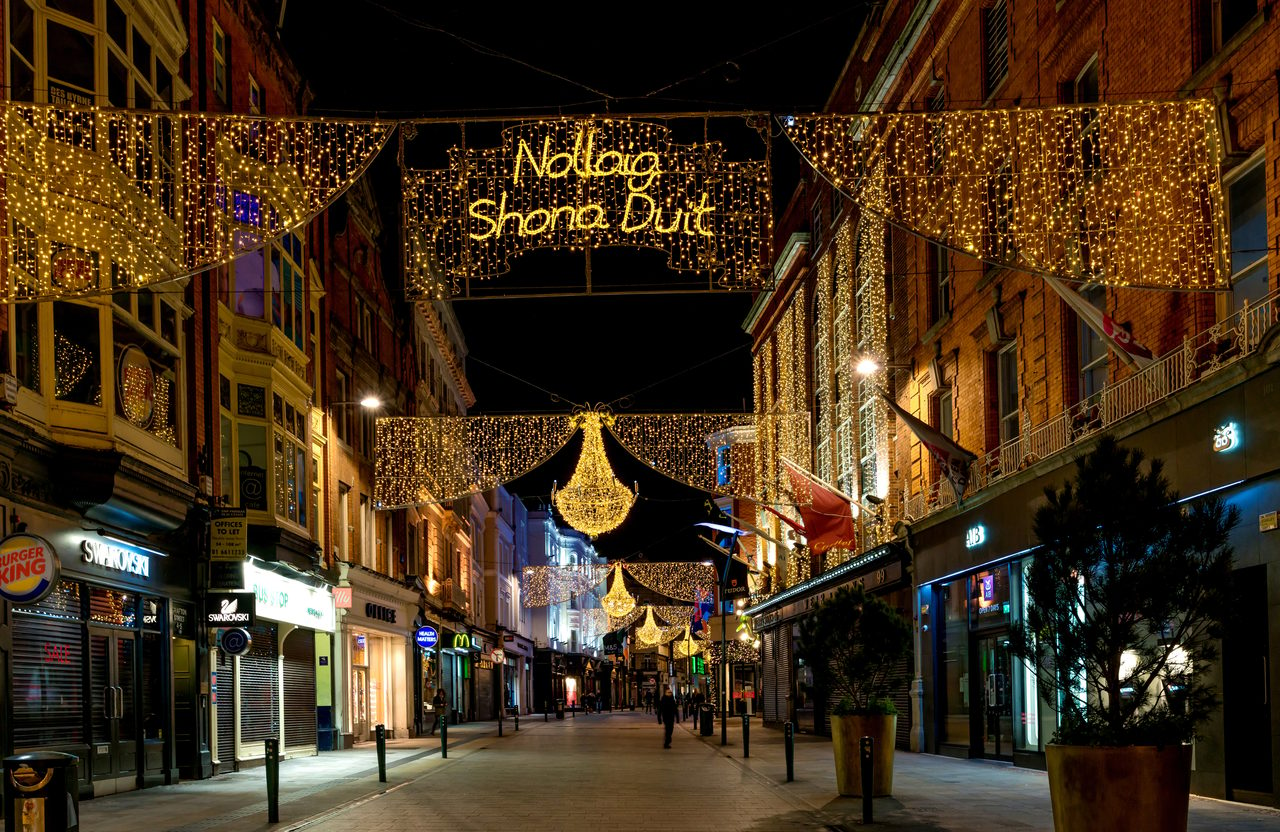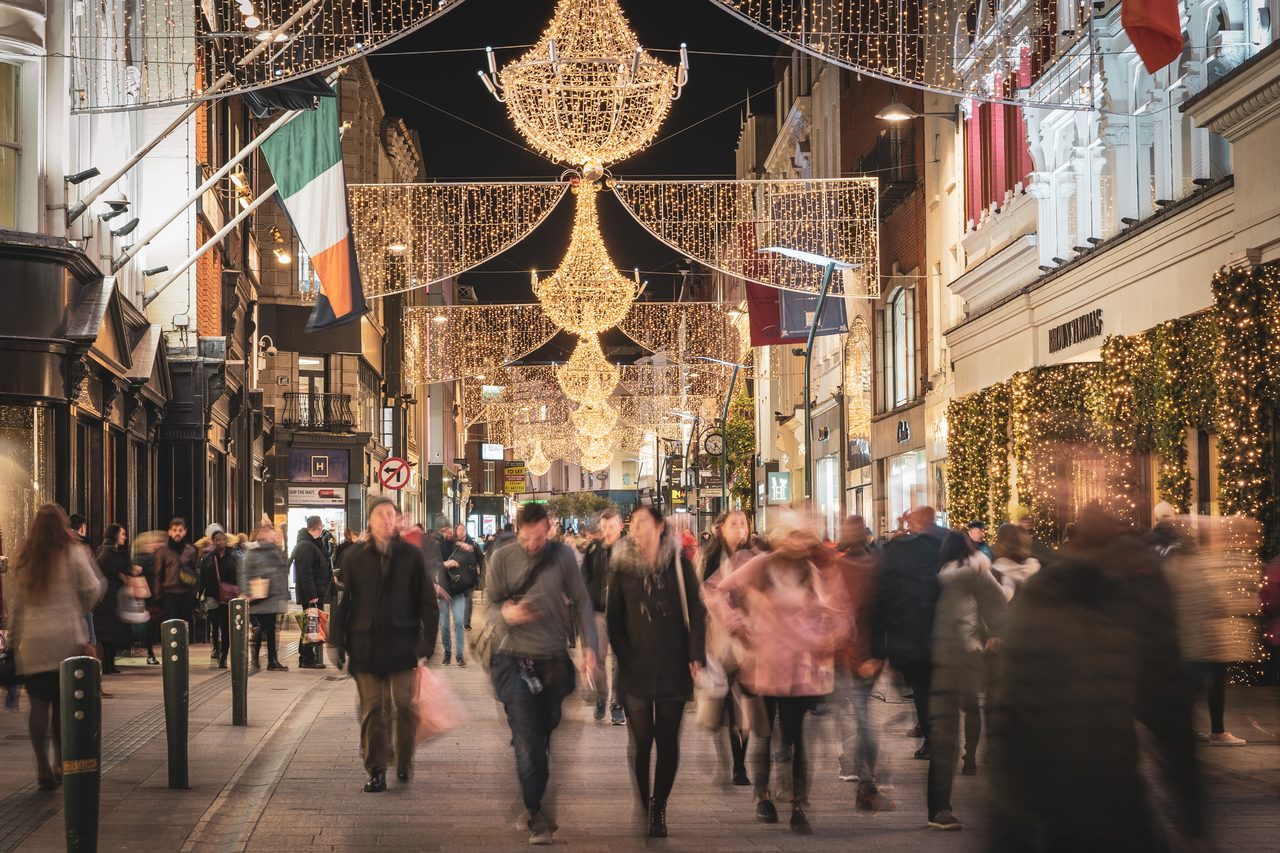 Brought to you by DiscoverIreland