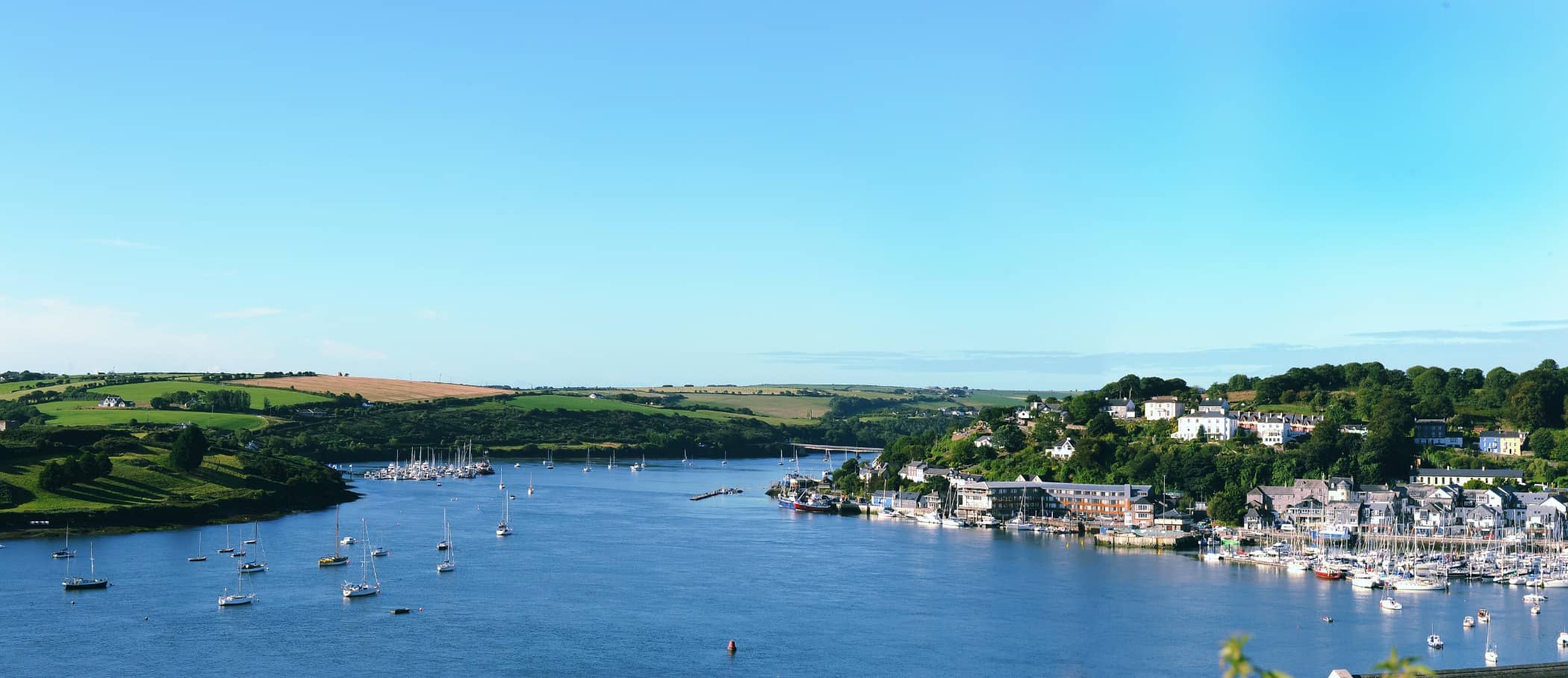 West Cork - Make a break for it
West Cork, with its weather-beaten landscape infused with wildness and its warm and welcoming locals, is a wonderland for wildlife and nature enthusiasts as well as those with a hearty appetite for good food and drink.

From Bantry to Kinsale, Clonakilty to Schull, this part of the country is synonymous with cinematic scenery, and West Cork encapsulates some of the most dramatic aspects of the Irish landscape. It has coves and caves, beaches and bays waiting to be explored and islands, villages and towns waiting to charm you.

Hiking, biking, boating, kayaking and horse riding are all thrilling ways to explore more of this part of the Wild Atlantic Way, but even the less adventurous can experience West Cork's rugged and bucolic beauty as there are plenty of scenic driving routes and walking trails with wonderful vistas and seascapes at every turn.

Whatever you do here, all that fresh sea air will work up an appetite which will be sated with succulent seafood and a bounty of local produce - West Cork is renowned for its culinary excellence and artisan foods.

So, come on, what are you waiting for? It's time to enjoy the rugged, natural beauty and unique experiences of this delicious destination. This Autumn, pack your bags, and your appetite, and make a break for it to West Cork.

Need some destination inspiration? Here are some excellent experiences to enjoy in West Cork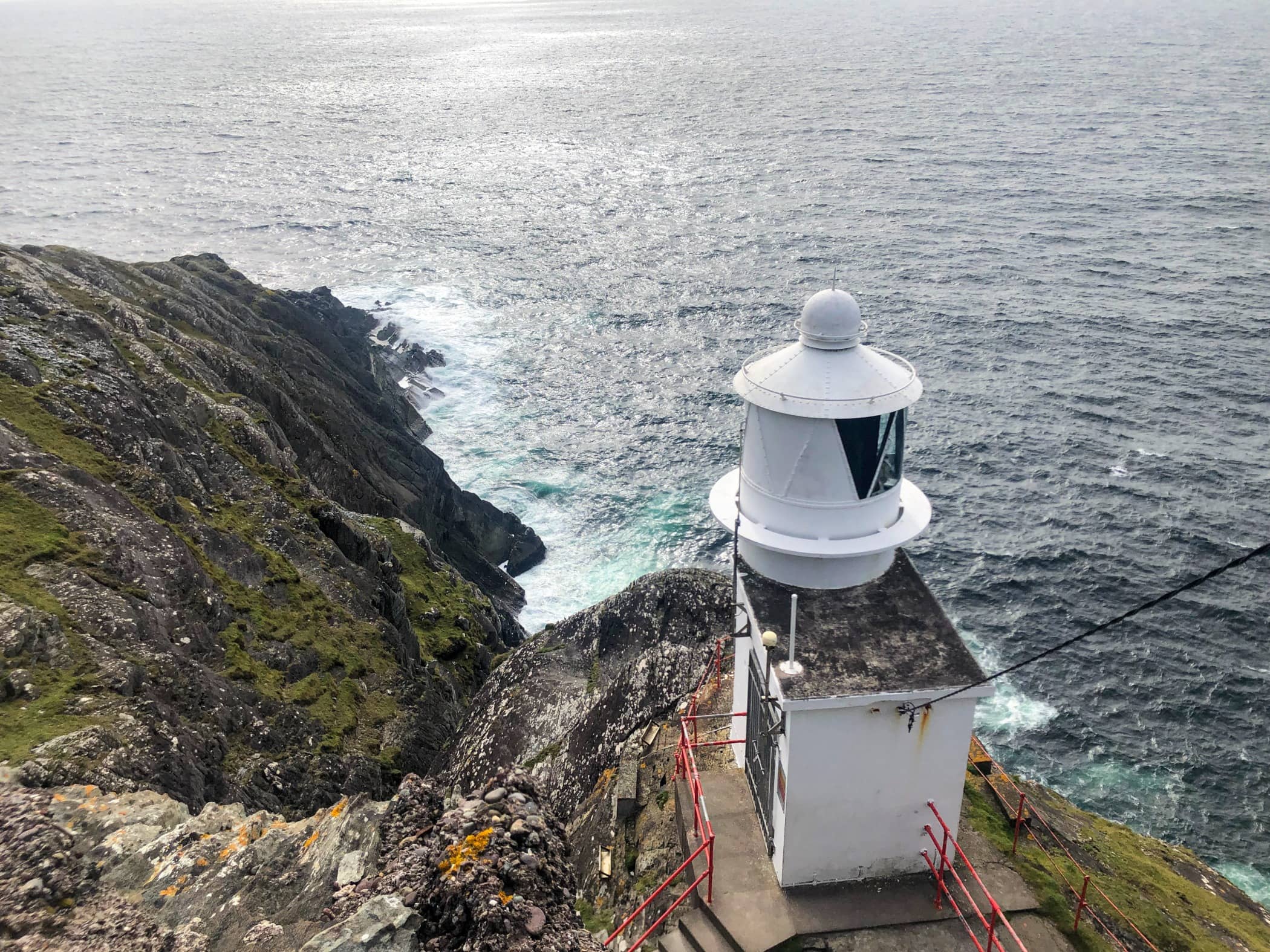 Sheep's Head Lighthouse Loop
Sheep's Head Peninsula stretches far into the Atlantic ocean where the land and sea do battle. Perched at the end of this peninsula, some 76 metres above the crashing surf is a lighthouse which can be reached via the Lighthouse Loop Walk. This old sheep trail meanders through boggy valleys vibrant with wildflowers and takes you along coastal bluffs with views out to sea and across Bantry Bay and down to the lighthouse that clings to the cliffs.

The trail begins at Bernie's Cupán Tae cafe in Tooreen where you can fuel up beforehand and warm up afterwards. The route is 4.2km long and takes about 1.5 hours to complete along footpaths, tracks and paved lanes, as well as up and down the steps to the lighthouse. The walk down is a lot easier than the walk back up and the route isn't suitable for pushchairs or wheelchairs.

Bring a picnic and have a blustery brunch on the helipad where you can catch a glimpse of the lighthouse peeking out from behind the rocks. But just remember to leave no trace!
Mizen Head
The coastal views from Mizen are magical. This is Ireland's most south-westerly point where the currents from the west and south coasts meet and mid-Atlantic waves bash the land. The force of which is truly a sight to behold.

Cross the bridge and look down into the gorge to see the seals playing before climbing the steps to the viewpoint where exhilarating and endless seascapes await. Marvel at the power of the ocean, the height of the waves and the noise of the surf. Breathe in that sea air and soak up the views. Be sure to keep watch for whales and dolphins that love these waters.

Wind-beaten, take shelter in the former lighthouse keepers' quarters and experience the solitude of their lives. Through reconstructed elements as well as artefacts and information points, you'll learn about the fascinating history of Mizen Head, the fog signal station, the people who worked there and the rescues they carried out.

If you can tear yourself away from the views, walk up the 99 steps and back to the Mizen Head Visitor Centre where there are more displays and you can learn about the waters around Mizen. You can also get a 99 from the cafe and enjoy it outside with a side order of spectacular scenery.
The Lusitania Museum & Signal Tower
This 200-year-old signal tower was built during the Napoleonic wars in response to the threat of a French invasion. Since then, it has become a wonderful attraction for those who want to discover a bit of this history as well as those who love to grab some snaps of the stunning coastline. Once you've soaked up the glorious views on this part of the Wild Atlantic Way while perched in the memorial garden, you can head inside to the museum tells the story of the RMS Lusitania, which was torpedoed during WW1 by a German U-boat.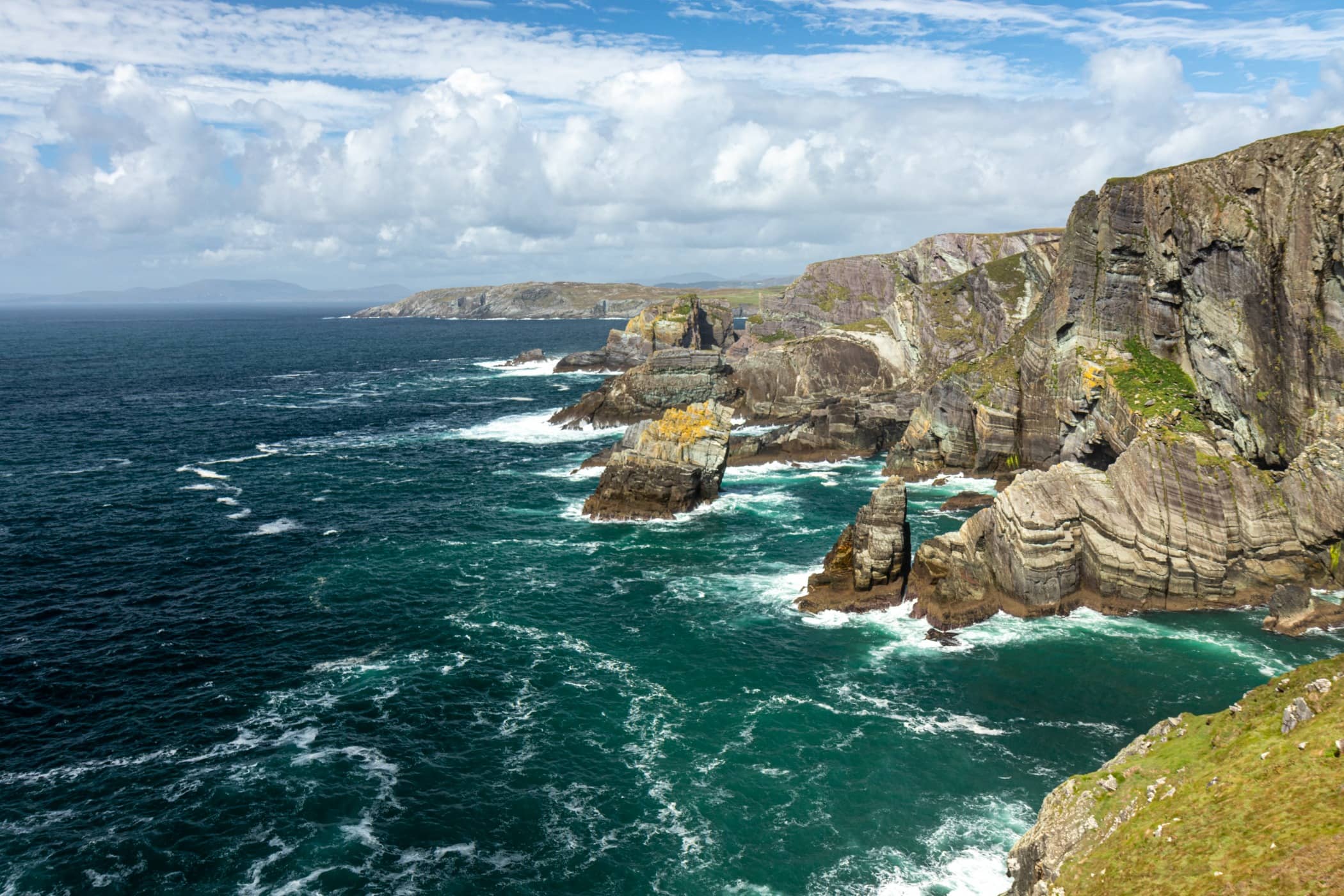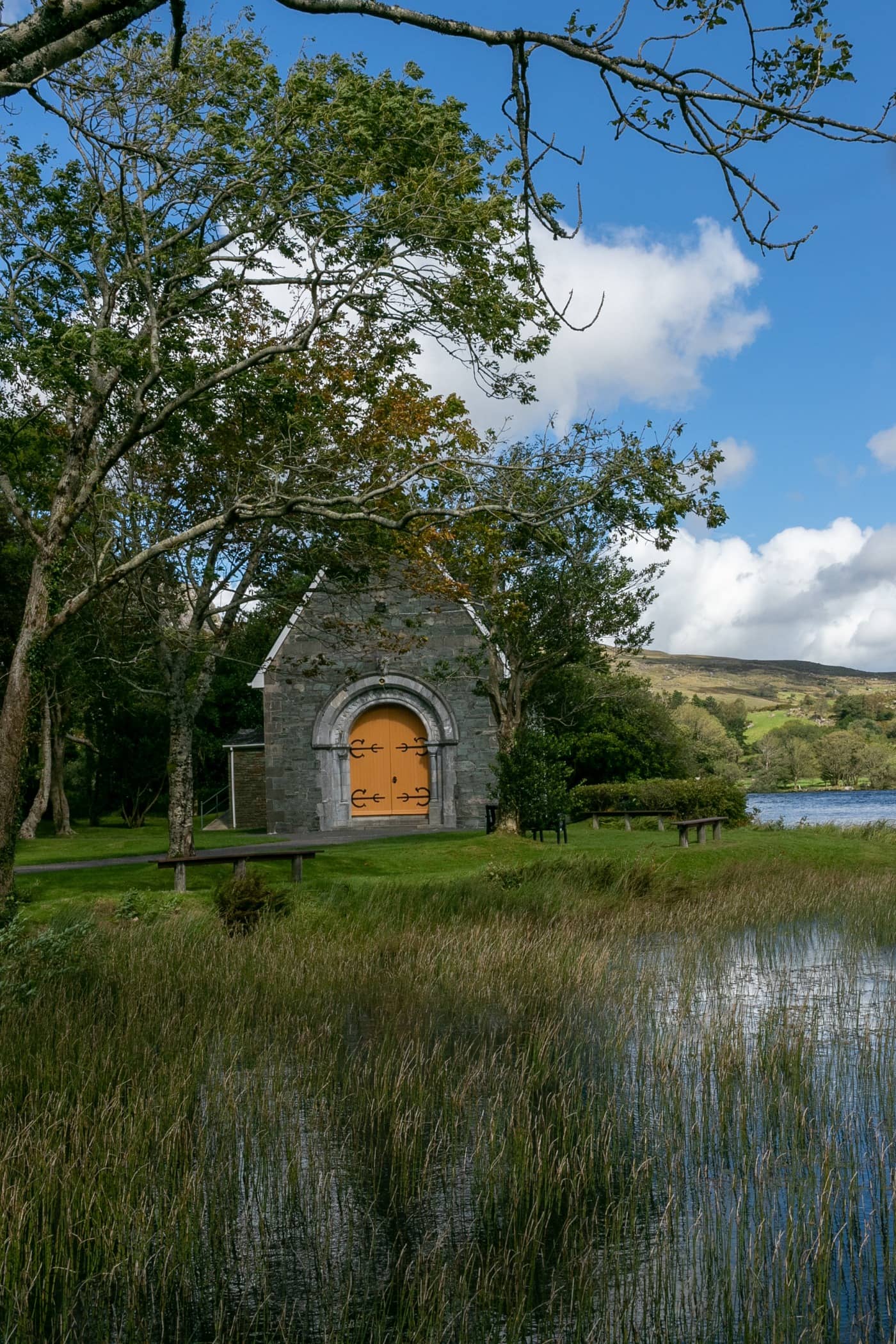 I don't need sponsors,
I surf better when I'm broke anyway.
Dave Parmenter Surfer
Gougane Barra
Sharp crags and high pine forests surround Gougane Barra lake. Near the water's edge is a lone, green island where you'll find St Finbar's Oratory, a tiny chapel with a mighty setting. It is picturesque and when the water is still, looks just like a painting.

It was here, in the 6th century that St Finbarr, the patron saint of Cork, founded his early Christian monastery. Legend has it that Finbarr banished the great serpent Lú from the waters here. As Lú fled its bulk created a channel in the earth which is now the River Lee. Look out for the serpent statue near to the lake.

The chapel is located at the start of the Gougane Barra Forest Park, which is a scenic area at the edge of the Sheehy Mountains. It is a popular and pretty place to walk, hike and bike. There are six walking trails of varying lengths and difficulty but all immerse you in the rich plant, animal and birdlife of the forest.

If you emerge from the forest famished, there is a wonderful cafe just at the start of the lake called Cronin's which serves hot and cold drinks and food and scrumptious treats made right there on the premises. As Gougane Barra is located in the Múscraí Gaeltacht you might hear the staff and locals chatting away in Irish. Listening to the lilting tones just adds another layer of romance to an already very romantic location.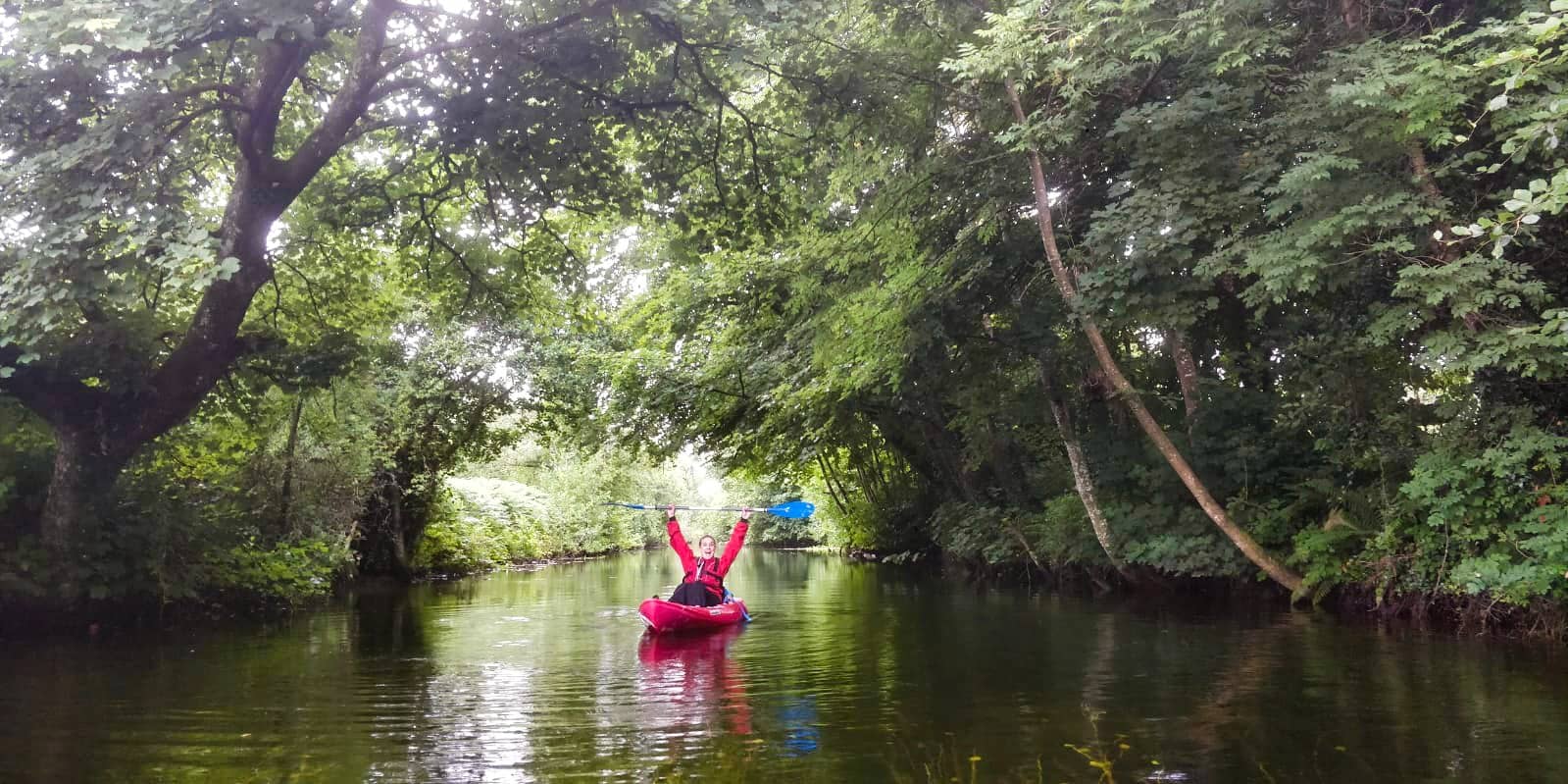 Schull Sea Safari
The water around West Cork is warmed by the Gulf Stream which attracts several whale and dolphin species, including the harbour porpoise, fin whales, minke whales and even humpback whales. In 1991, the Taoiseach declared all the coastal waters of Ireland a whale and dolphin sanctuary. As a result, Ireland is now one of the best whale-watching destinations in Europe. Many of these magnificent mammals can be seen just a few kilometres offshore but one of the best ways to view them is to get out on the water.

Schull Sea Safari is just one company offering wildlife watching boat trips and the company has departure ports at Schull and Colla Pier. Seeing whales and dolphins up close in their natural habitat is an experience you'll never forget and a highlight of any holiday. But please book with an ethical company who knows how to conduct tours responsibly.
Beara Bridle Way
So, you've walked the old sheep's trail, spotted seals, dolphins and whales in the wild, now it's time to saddle up and ride along Ireland's first-ever horse trail which is etched into the sides of the mountains of the Beara peninsula west.

Despite the rugged mountain scenery and the feeling that you are really going into the wild, there is terrain to suit all abilities. So whether you are more of a clothes horse than horse whisperer there is a trail for you.

The Bridle Way is a linear route that uses old mining tracks and laneways linking Clonglaskin with the colourful village of Allihies, once famous for its copper mines, and the coastal townland of Urhan.

You can make enquiries about trekking the Beara Bridle Way through Beara Tourism.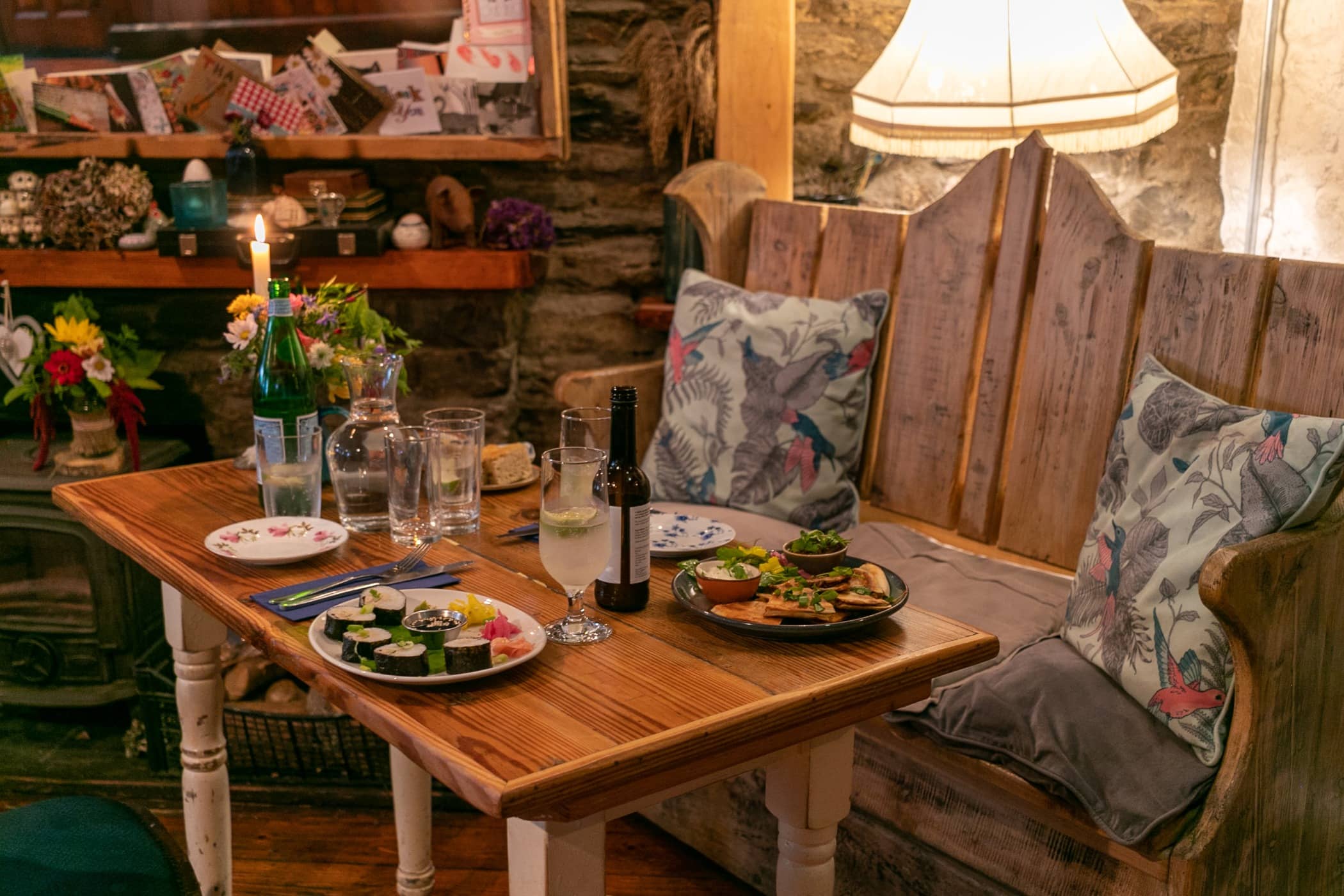 West Cork Food Scene

After all of that horsing around, there's no doubt that you'll be hungry. Lucky for you, West Cork is the culinary capital of Ireland and there are feasts to be had all around. Like its landscape, West Cork's food is wild and it offers something different for gastro-enthusiasts. Here are just some of the fantastic food experiences you can enjoy.

Monk's Lane
For a taste of West Cork, book a table at Monk's Lane in the beautiful village of Timoleague. The food served here is fresh and seasonal made with local ingredients and artisan produce, cooked with skill and flair and presented beautifully. There's a real sense of 'place on a plate' as you savour the flavours of locally caught fish and seafood, meat reared on the nearby hills, vegetables that taste of the local soil, regional farmhouse cheeses and craft beers and ciders brewed down the road.

But it's not just good old-fashioned Irish cooking that you'll find here. The food in Monk's Lane puts a terrific twist on international cuisine using local ingredients such as sushi made using Sally Barnes' Smoked Tuna. The menu reads like the Golden Pages of local suppliers. It is magnificent. But for a true taste of the area, order the O'Neill's Black Pudding pie with sherry, chickpeas, green cabbage slaw and aioli.

Desserts are scrumptious too and there is an extensive gin bar with plenty of gin cocktails being shaken and stirred.

The wonderful food and drink are matched by the surroundings which are warm and rustic and outside there is a bright, blooming beautiful garden where you can eat, drink and be merry amongst the flowers and fairy lights. It is enchanting.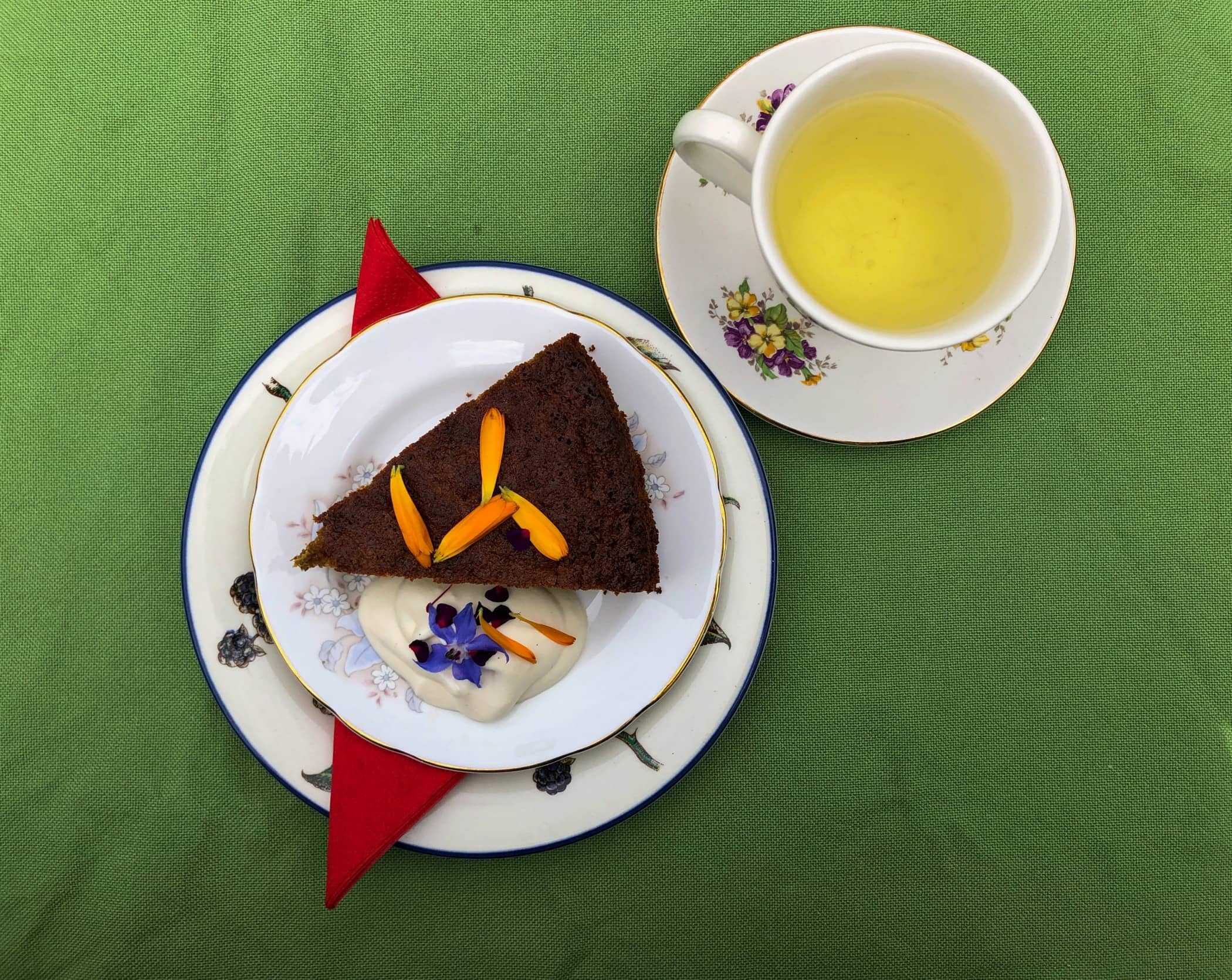 Kinsale Food Tours
Kinsale's food scene has been killing it for years but with many fantastic food choices on offer, you can often get analysis paralysis. So let Suzanne Burns guide you and take you to some of the top gourmet destinations in Kinsale. The walking food tour is a great way to get to know this beautiful and colourful town, its food producers and hear stories about the local ingredients that come from the land and sea. Kinsale is bountiful!

The tours take you to different cafes and restaurants and you'll try a sensational selection of gourmet savouries and artisanal sweet treats as well as a hot drink too.

For those who like to find their own food, you can also book a coastal foraging and picnic tour.

Whatever Kinsale Food Tour you book, your tummy and tastebuds are in for a treat.
Two Green Shoots

The temperate climate of West Cork enables a wonderful variety of plants to flourish. And in the garden of Kloë and Adam, in the village of Glengarriff, there grows a plethora of edible plants and trees. It is here that your garden tour and feast experience takes place.

Adam, an extremely enthusiastic RHS Horticulturalist, takes you on a tour of their edible garden regaling you with stories about the different plants, trees and flowers. You'll pick up plenty of gardening tips too. The garden is wild, wonderful and whimsical filled with colour and life, and chickens too! If you are lucky, you'll also get to meet George the Collie.

After the walking and talking tour of the garden, you get to feast on the rare edible delights. Leaves, flowers, tubers, nuts, berries, botanicals and even weeds are all reimagined into delicious dishes and drinks. Think warm nettle soup followed by a crisp, flavourful salad with sticky onion and garlic tart with nettle and honey cake for dessert. These can be washed down with nettle and mint tea or perhaps a delicious dandelion latte.

A visit to Two Green Shoots and The Garden of Re-Imagination takes your taste buds on a wild ride exploring the wild flavours of West Cork.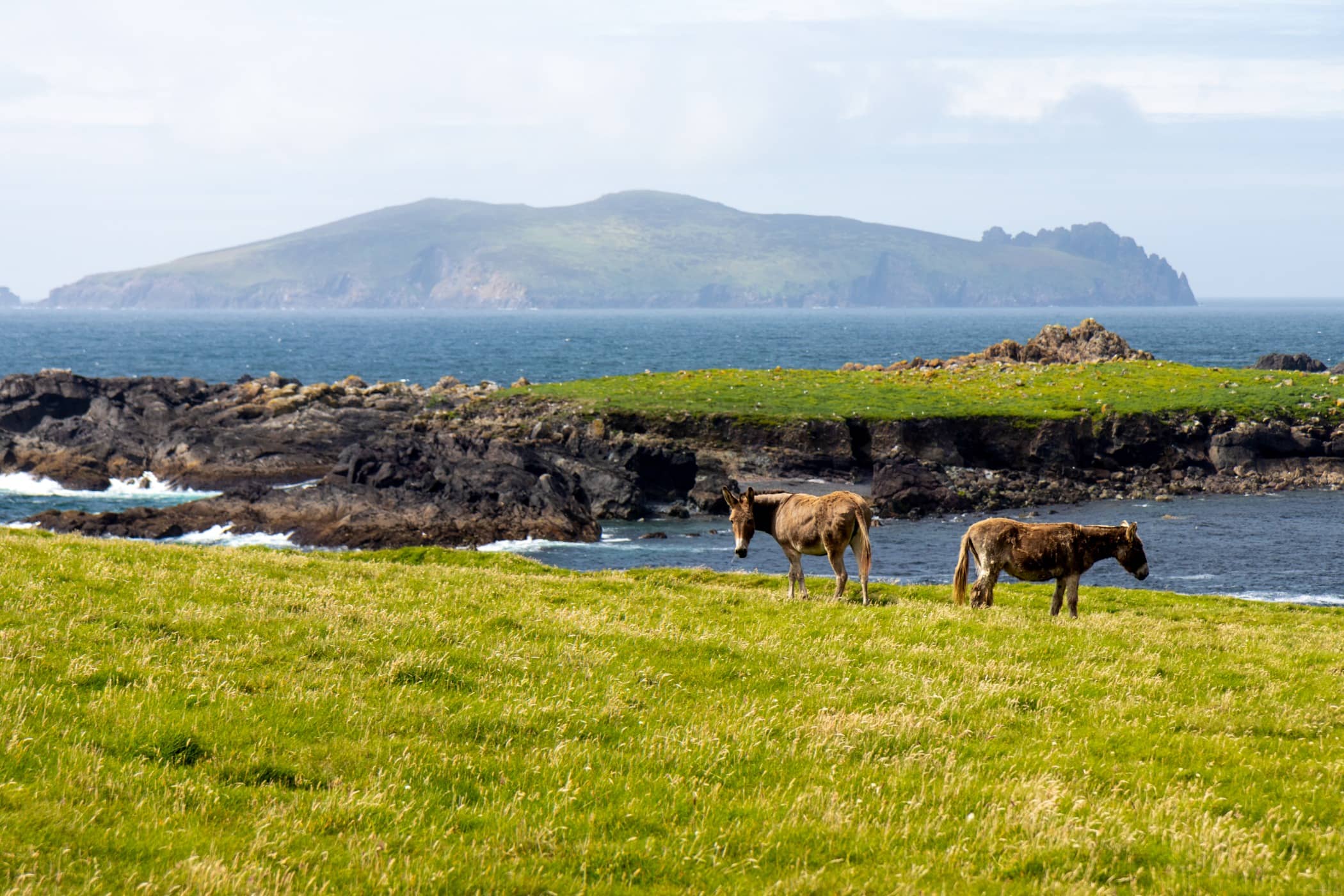 Make a Break For It to West Cork
With its rocky coastlines and green hillsides, land activities and sea adventures, friendly locals and fabulous food, West Cork is a destination for the hungry and those hungry for adventure.

It is remote and rugged yet warm and welcoming. A destination that fills your heart with grá for Ireland, fills your belly with food as wild as the landscape and fills your head with stories to tell again and again. It is an immersive destination, one that gives you a real taste of the west of Ireland and keeps you coming back for more.

So go on, make a break for it! It's time to start planning, time to start counting down the days and, most importantly, time to get excited for your very own Wild Atlantic Way escape to West Cork.

Limited capacity and procedures may be in place at visitor attractions, sites, and restaurants so you are encouraged to book ahead to avoid disappointment!



In partnership with Discover Ireland