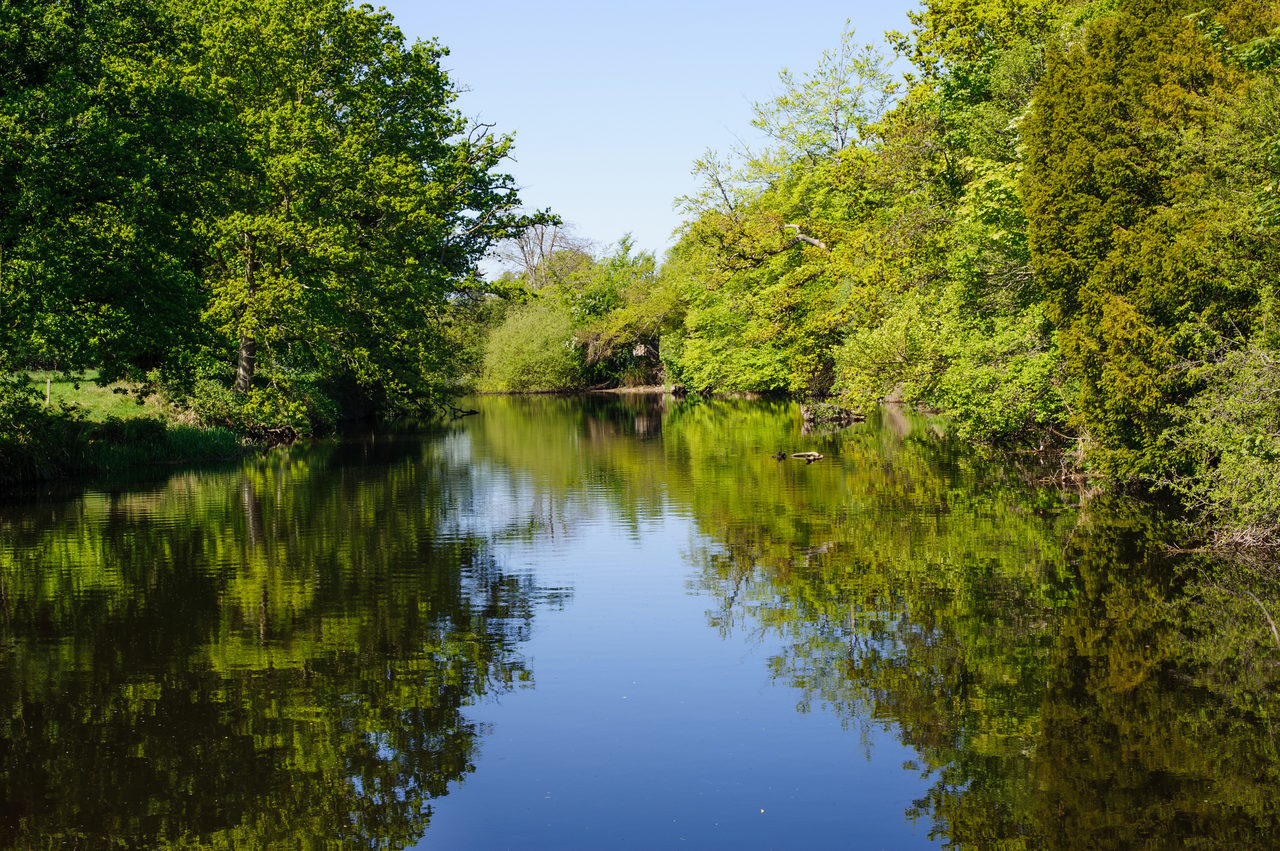 From racecourses to assault courses, movie stars to Michelin stars, County Kildare in Ireland's Ancient East is full of surprises. A county steeped in history, Kildare is a compelling blend of old and new.
A place where you can stay in Georgian cottages and dine on modern cuisine. Admire the fashion of the superstars and drive hot laps in supercars. Where you can wander glorious gardens and virtually race spectacular stallions. So, whether you are into haute couture or horticulture, horse racing or horsepower, historic Kildare is sure to capture your heart.
Looking for some destination inspiration? Here are just some of the adventurous activities awaiting in Kildare.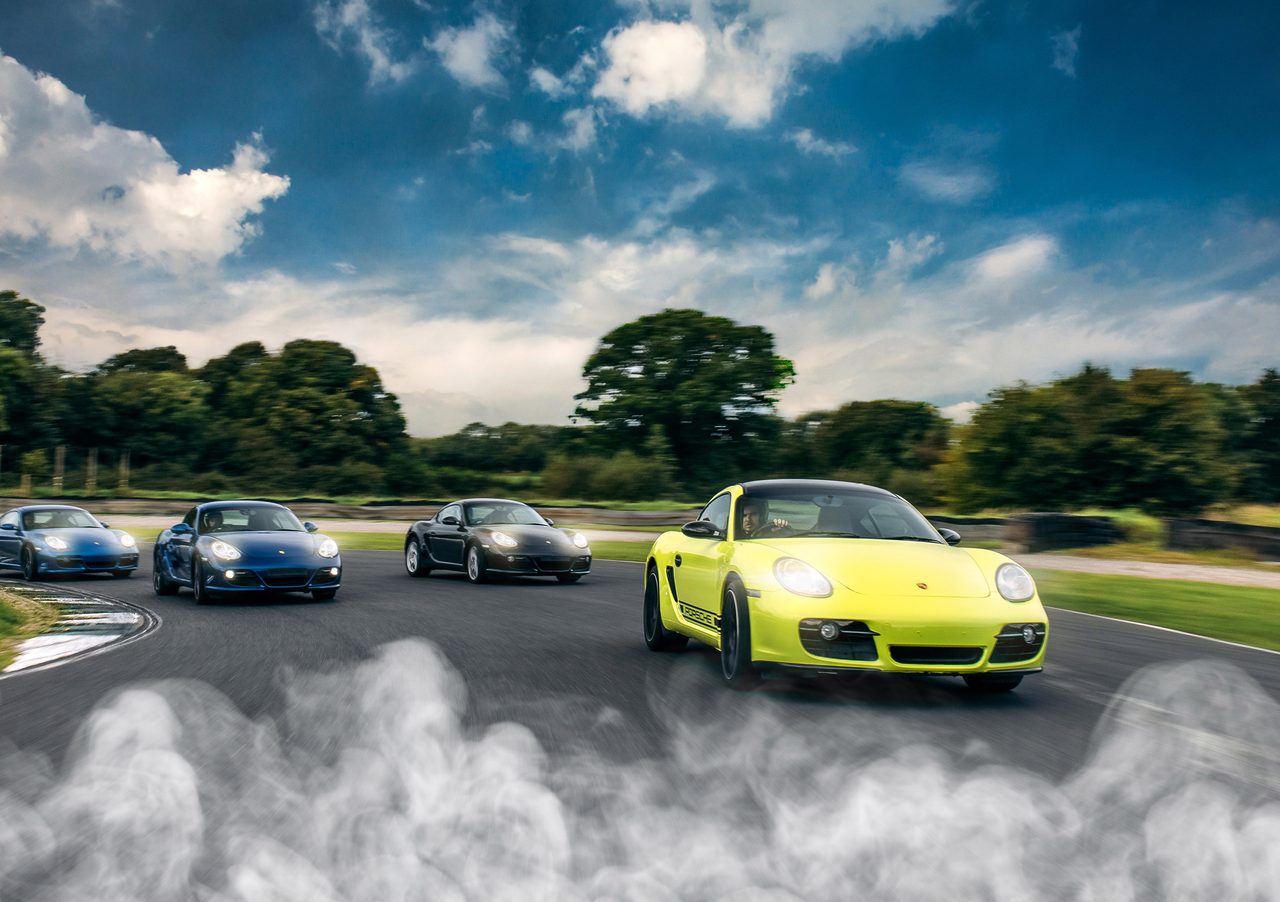 Get your heart racing at Mondello
In 1903, the Gordon Bennett Cup was held in Kildare. This was the first international motor race to be held in Ireland. Since then, Kildare has been the home of motor racing in Ireland and it's where you'll find Mondello Park, Ireland's only international motor racing circuit.
If you want to follow in the tyre tracks of legends such as Ayrton Senna, Eddie Jordan and Mika Hakkinen, then head to Mondello and get your motor running. There are lots of thrilling experiences to choose from that will see you do hot laps behind the wheel of a supercar, rally car or single-seater racing car.
Professional driving instructors will show you how to get the most out of these marvellous machines so that you can get the most out of your time on the track. When you see your lap times you will be buzzing with exhilaration, euphoria and enthusiasm to go again.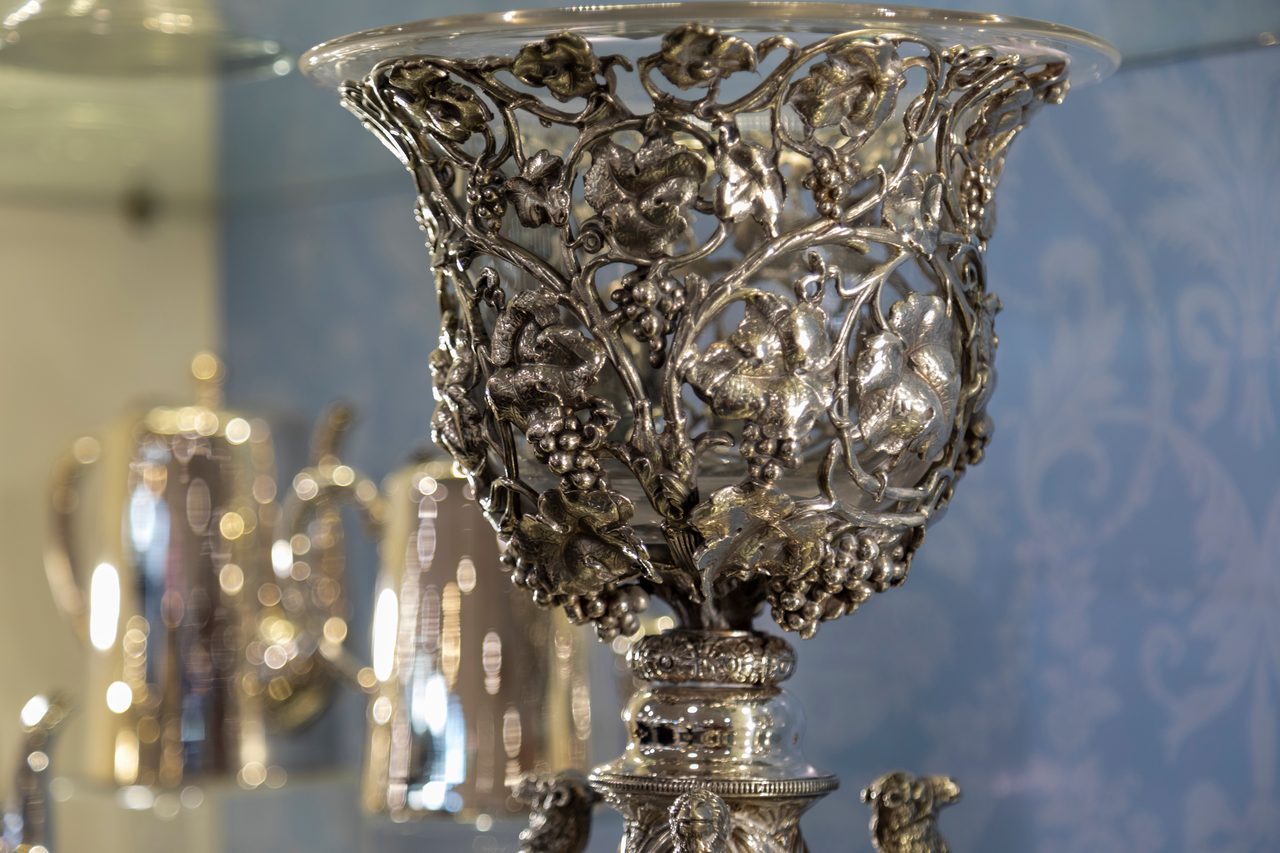 Marvel at the movie memorabilia at Newbridge Silverware
From motoring icons to style icons, it's time to change gears with a trip to nearby Newbridge Silverware Visitor Centre, just a short 20-minute drive from Mondello.

Since 1934, this iconic brand has been designing and producing exquisite silverware, and nowadays it also acquires exquisite couture from stars of the silver screen. Inside the Visitor Centre, you'll find the Museum of Style Icons which houses one of the world's greatest collections of music and movie star memorabilia. There are loads of incredible items in this treasure trove including pieces worn by Audrey Hepburn, Marilyn Monroe, Princess Grace, Elizabeth Taylor and the Beatles. There's also a permanent exhibition on Princess Diana. If all these glamorous movie stars have given you notions, spend some time shopping in the Lifestyle Store where you can buy Newbridge Silverware jewellery, homeware and giftware products.
After a successful shopping trip, you can relax and refuel with fine locally produced food and beverages in Domo's Emporium cafe. Leave room for dessert. The cakes here are truly scrumptious.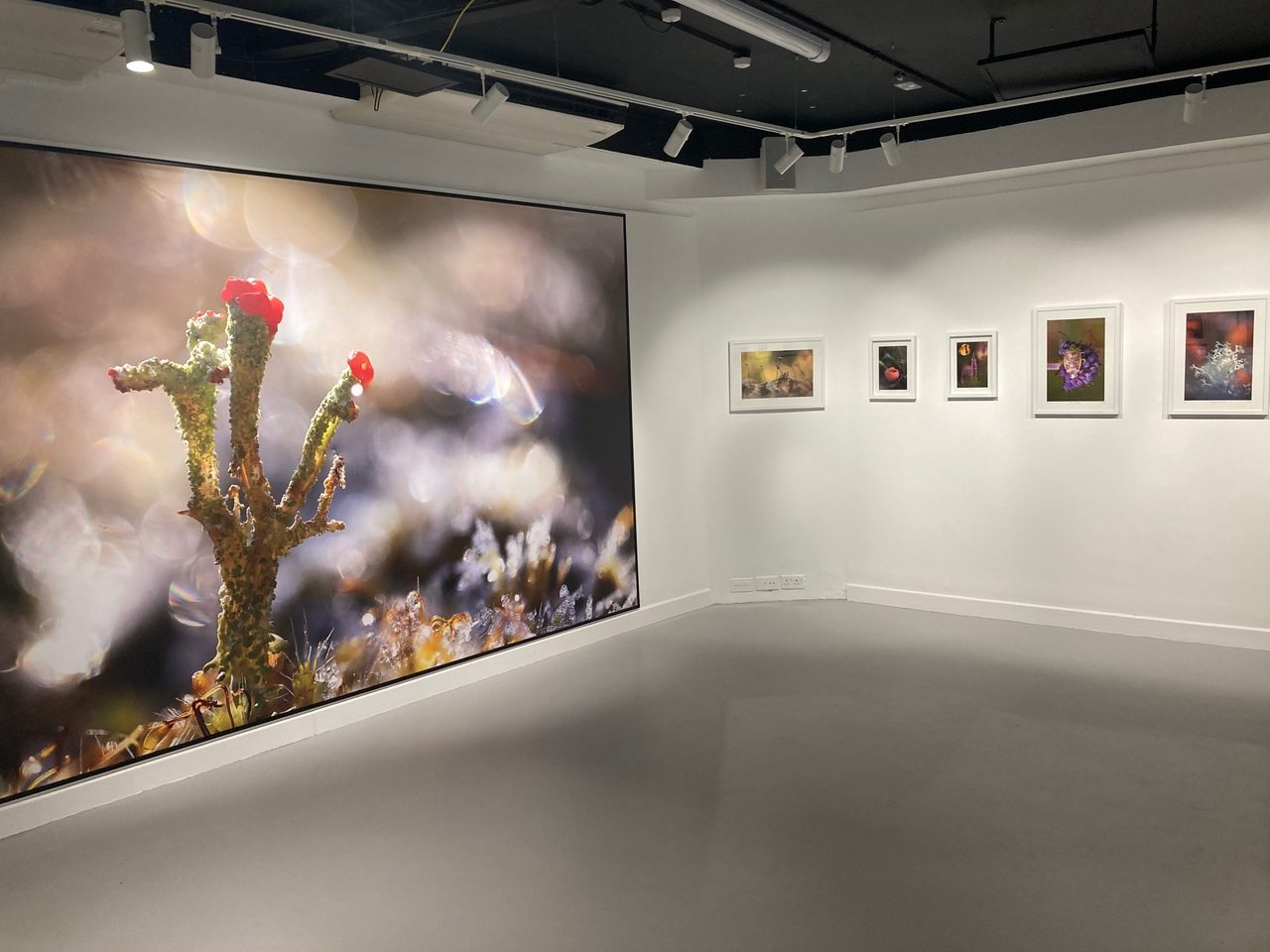 I don't need sponsors,
I surf better when I'm broke anyway.
Dave Parmenter Surfer
Get your culture fix at the Riverbank Arts Centre
From watching the stars in a museum to watching them on the big screen, continue your cinematic experience at The Riverbank Arts Centre. Located on Newbridge's Main Street, the Riverbank Arts Centre has a diverse cultural programme with exciting events and activities taking place from early in the morning until late at night.

Lose yourself in the movies. Immerse yourself in the theatre and visual art exhibitions or a comedy, music or dance performance. Got the kids in tow? They'll be well entertained with the wonderful events and cinema screenings tailored just for them. It is also a great place to visit when the weather doesn't play ball.

Peckish? CaToCà café at the Riverbank Arts Centre serves lunch and afternoon tea with something for all tastes whether you are looking for just a snack or a full meal. Come for the culture, stay for the cuisine.
Relax in luxury at Cliff at Lyons
After all that racing around, you'll want to put on the brakes and stay somewhere serene. Somewhere you can get the heart rate down and put the feet up. Cliff at Lyons, on the banks of the Grand Canal, with its acres and acres of tranquil loveliness is just the place.

Cliff at Lyons is a luxurious country retreat with a unique collection of rose-clad Georgian buildings and you can choose to stay in individual cut-stone cottages, apartments or suites. After a restful slumber, you can spend the day roaming the pastoral landscape or
just admiring it from the beautiful sash windows.

If you can tear yourself away from your comfy bed, make your way to The Well in the Garden spa and relax by the roaring fire before having your stresses and strains soothed away with a signature treatment. When it comes to dining, you are in for a treat. The food at Cliff at Lyons has a firm focus on sustainability and the polytunnels, orchards, pigs, chickens and potager gardens supply the many on-site restaurants, including the two Michelin star AIMSIR. Staying here really is a luxury gourmet getaway.

But don't make yourself too comfortable. There are plenty more things to see and do during your stay in Kildare. As hard as it is to leave, it's time to venture off-site, but let's
start at a more gentle pace.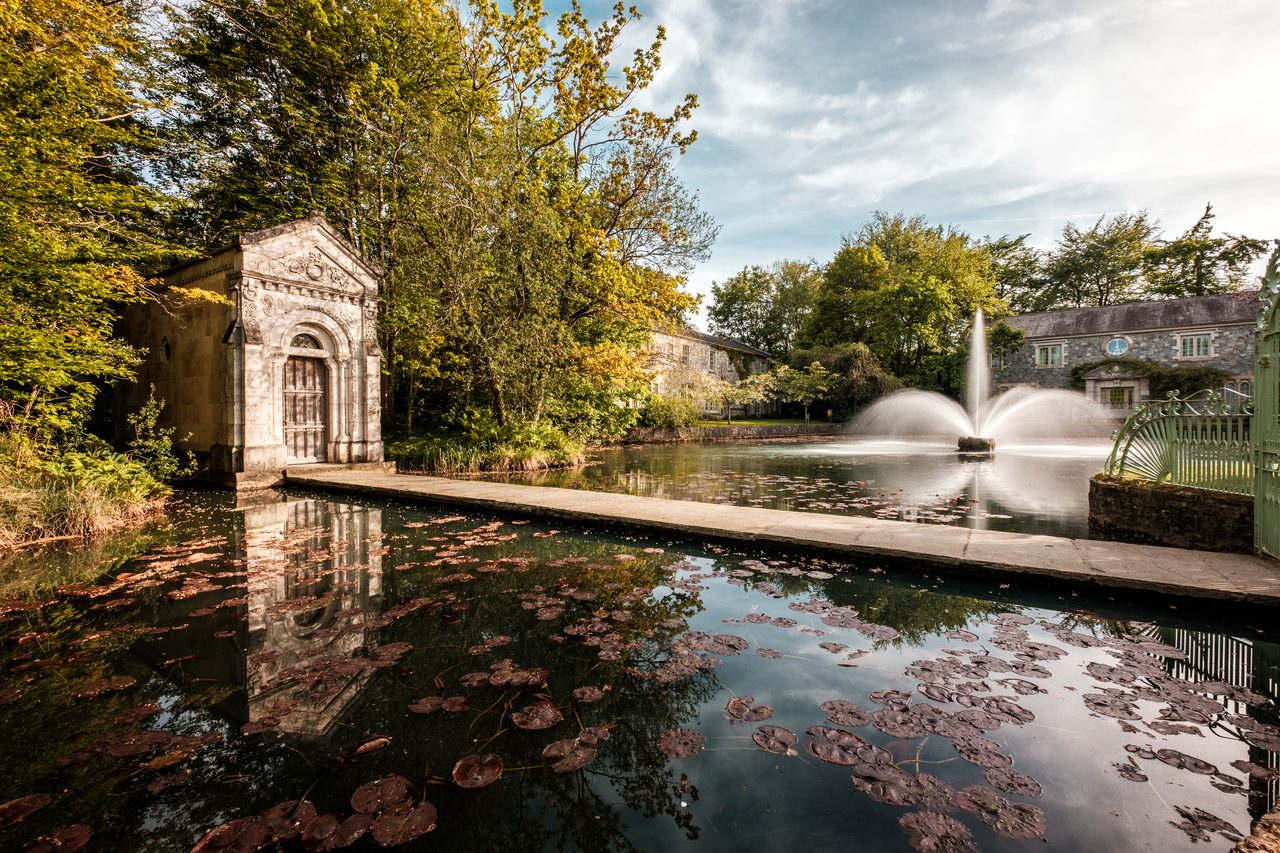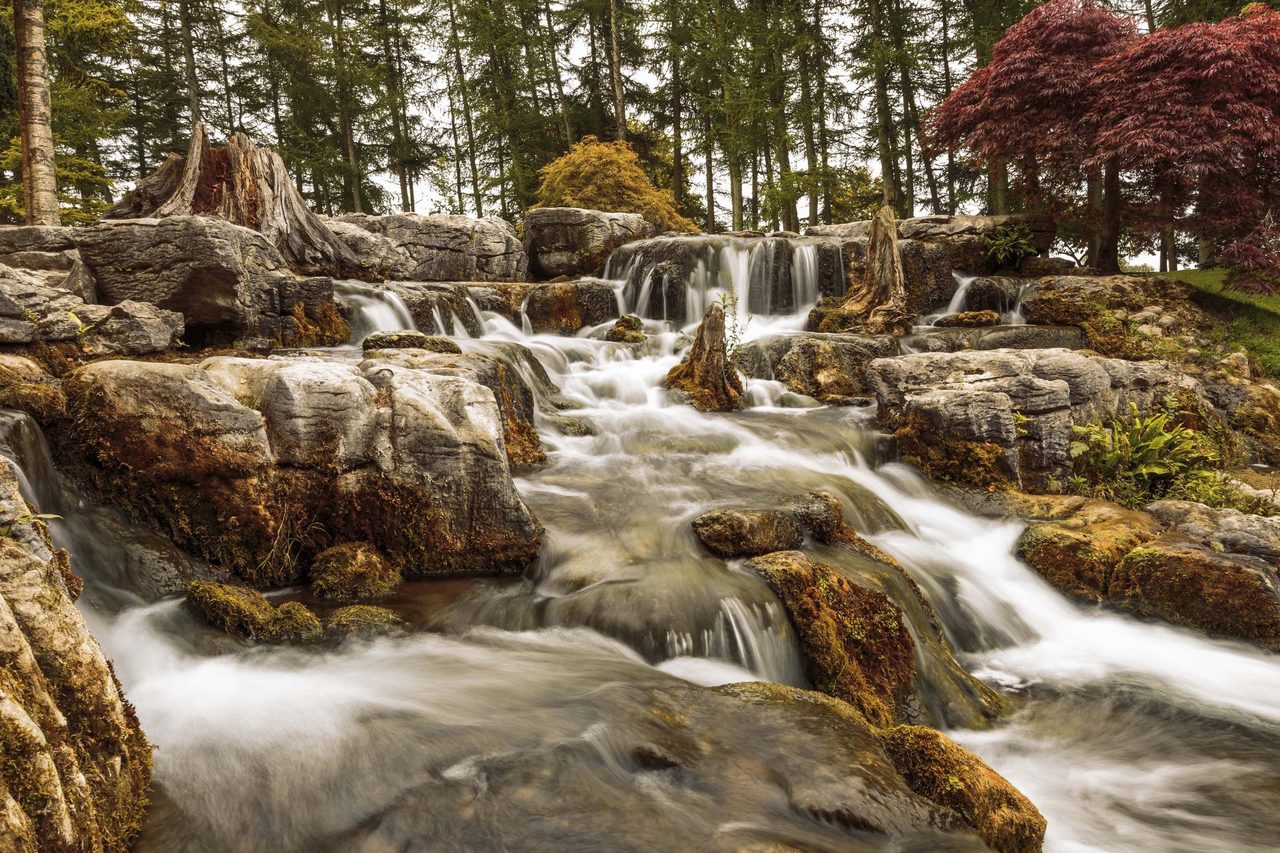 Giddy-up at the Irish National Stud
Continue basking in the tranquil Kildare countryside with a wander through the Japanese Gardens and Saint Fiachra's Garden at The Irish National Stud. St Fiachra is the Patron Saint of Gardeners and the garden captures his love of nature in the four acres of natural
habitat and woodland and lakeside walks.

The Irish National Stud is the only stud farm in Ireland open to the public and is home to some of the country's finest thoroughbreds. You can learn more about the history of horse racing at the Irish Racehorse Experience. This immersive and innovative experience is the first of its kind in Ireland and brings the sport of kings to life.
During the experience, you discover what it is like to train and race a thoroughbred from foal to finish line. And things get really exciting in the 'race' simulator where your heart rate gets going, again! Will your horse be first across the finish line? It's time to get in the saddle and find out. Giddy-up!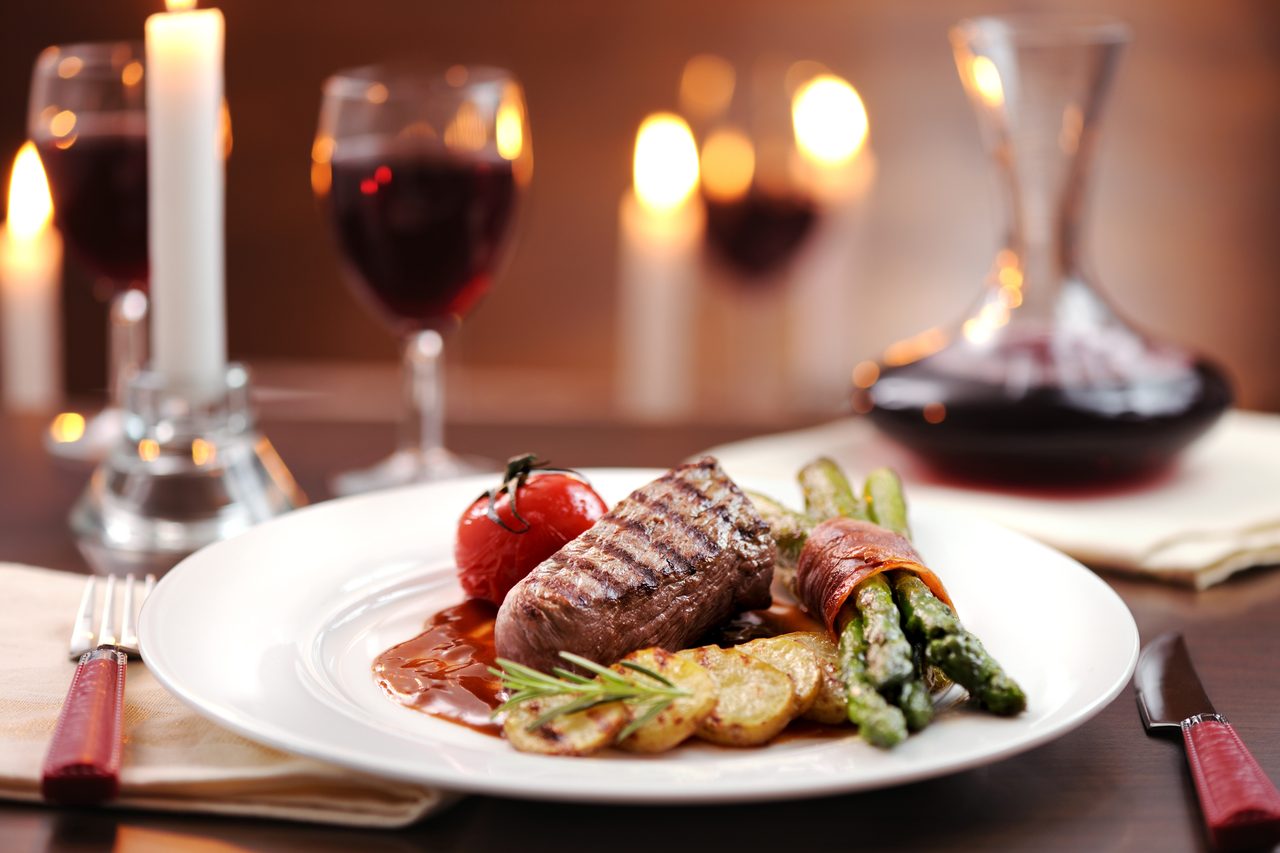 Enjoy contemporary Irish cooking at Hartes of Kildare
Now that you are a jockey, it is time to eat like a champion with a pitstop in Hartes of Kildare. Located in the pretty market square of Kildare Town, this award-winning gastro pub serves delcious, contemporary Irish food made with local, seasonal ingredients.
During your time here, you can expect to try out some delicious delicacies like Newbridge ham, West Cork black pudding and Ardsallagh goat's cheese. Whether you're popping in for a casual leisurely lunch or arelaxed evening meal from the seasonal à la carte menu, there's plenty of choice and the quality is second to none.
Steaks are Hartes' speciality, and one of their most popular options is the eight-hour braised beef served with beef gravy and vegetables. This can be washed down with one of the many Irish and international craft beers they pour — don't worry if you are the designated driver, there's plenty of non-alcoholic options too.

Enjoy some contemporary Irish cooking
Challenge yourself at Redhills Adventure
Refuelled and raring to go? It's time to expend that energy at Redhills Adventure, a former working farm just 5 minutes from Kildare Town. This adventure-laden centre offers sports experiences to suit all interests and fitness levels. Limber up with some archery tag before
tackling the assault course. Then, it's time to take aim during paintballing or an airsoft combat game.

There are activities to suit adults and children and you can book either open sessions where you play with strangers or closed sessions if you are part of a large group. You can spend anything from one and a half hours to six hours running around and enjoying what's
on offer. Whatever you decide to do, you'll have a fun-filled, adrenalin-fuelled day that will leave you absolutely exhausted but exhilarated too.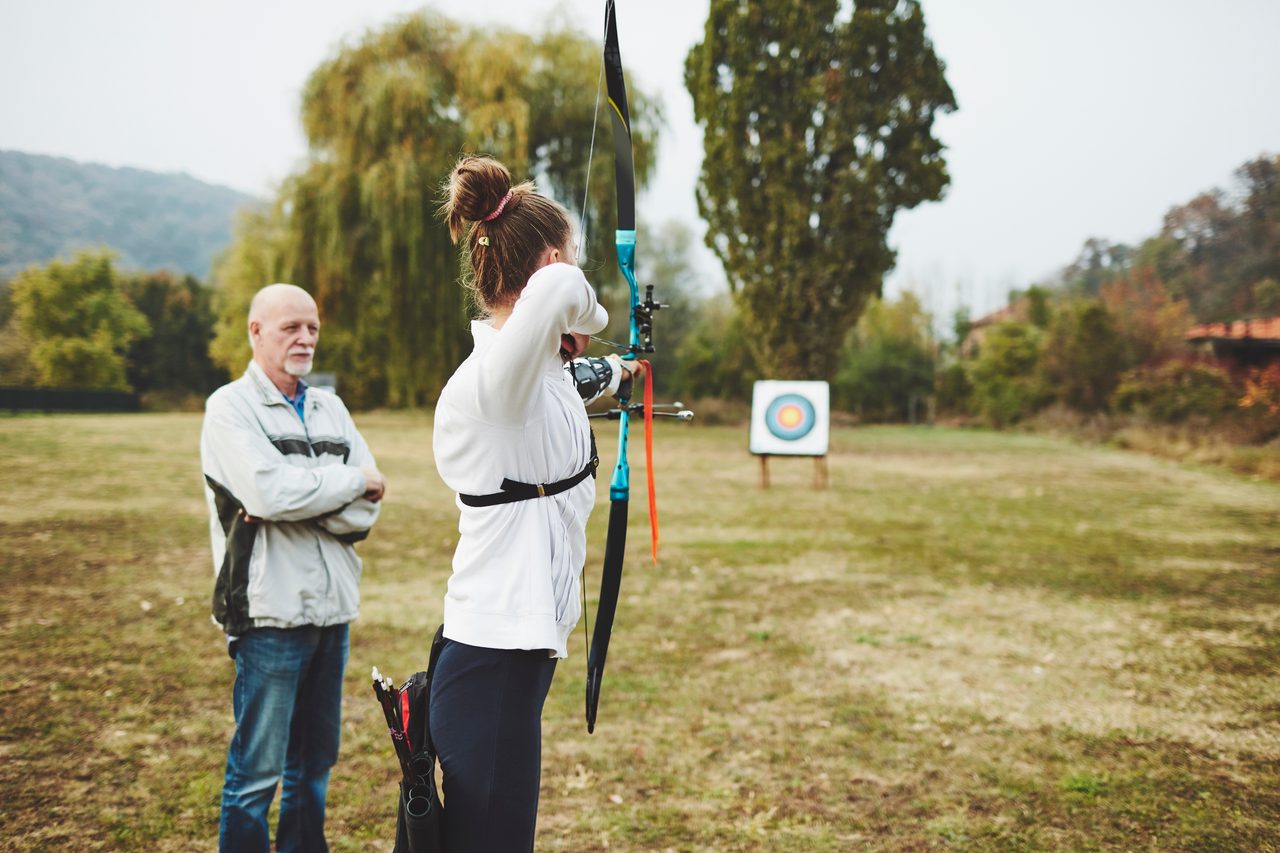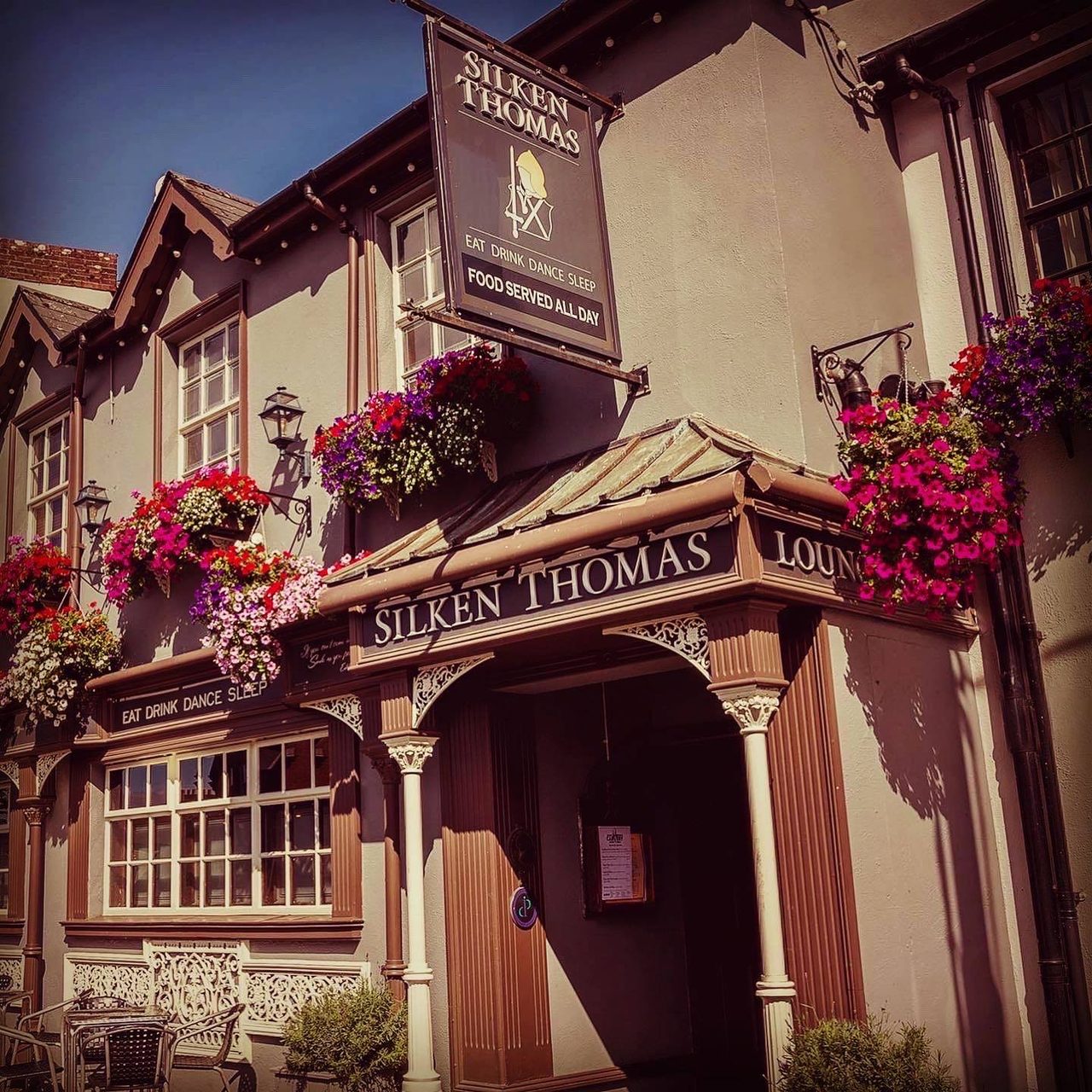 Spend the night at Silken Thomas
After such an active day of racing horses and assault courses, you'll be happy you don't have too far to travel to relax and recuperate.
Silken Thomas is situated in the heart of Kildare Town and has everything under one roof — a traditional pub, great restaurant and
guest house.
Steeped in history and full of character, Siken Thomas is Welcome Standard approved and it's a wonderful place to cosy up by the fire and fall into deep conversation over some drinks and food made with locally sourced produce.

Ready for some shut-eye? The contemporary bedrooms decorated in cool, calm colours are soothing and restful. Add into the mix the comfy bed and soft sheets and you've got the perfect conditions for a great night's sleep.

Take a break this autumn to Kildare
So, what are you waiting for? Let's go! With adventurous activities, award-winning cuisine and cultural gems waiting to be uncovered, Kildare is an ideal destination for a break this autumn.
Capacity restrictions may be in place at visitor attractions, sites and restaurants so you are encouraged to book ahead to avoid disappointment. To access indoor service in bars and restaurants you must follow government guidelines/regulations as laid out on gov.ie. The Leave No Trace principles help us make as little an impact as possible on the incredible Irish landscape as we explore the outdoors this summer and beyond. Keep outdoor areas safe, clean and free from waste/hazards, and help protect the natural environment. Love this place, leave no trace.
In Partnership with DiscoverIreland.ie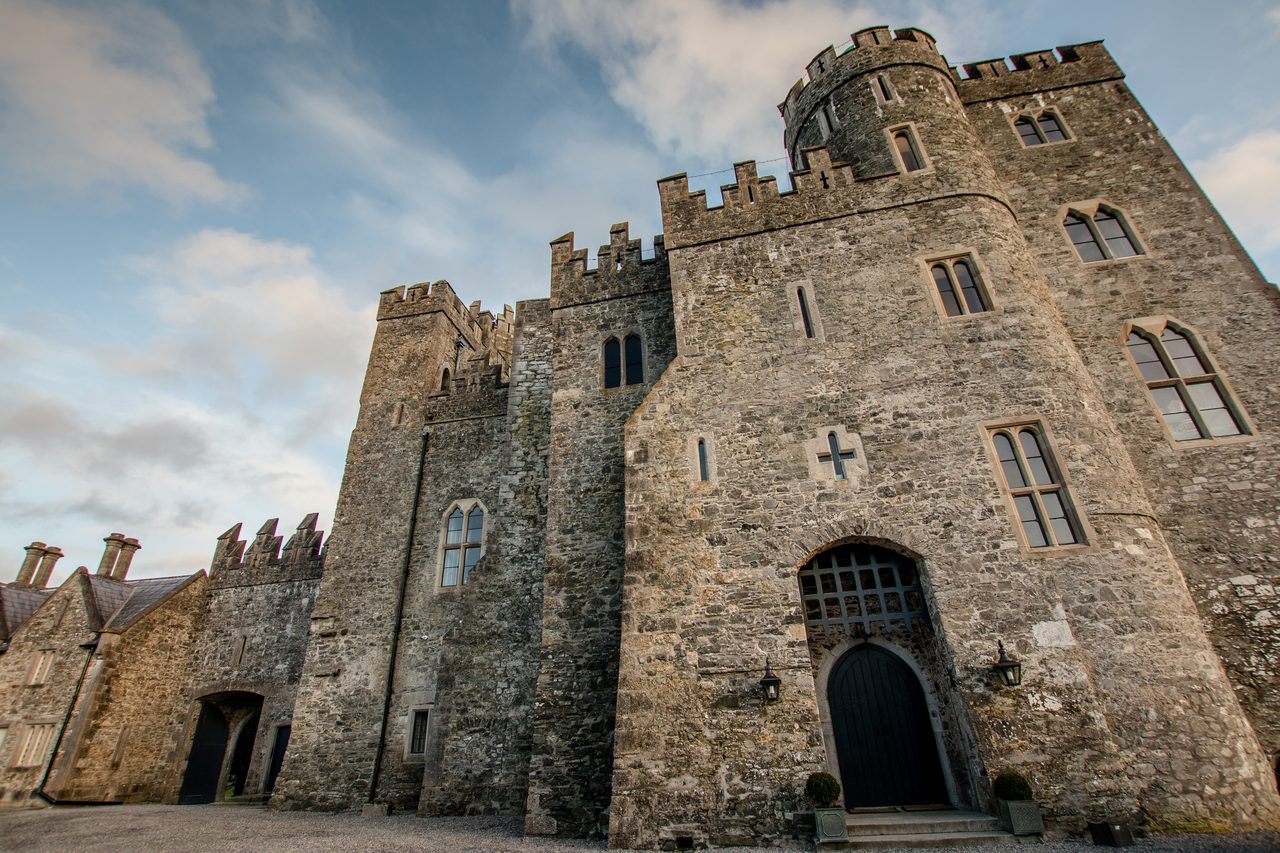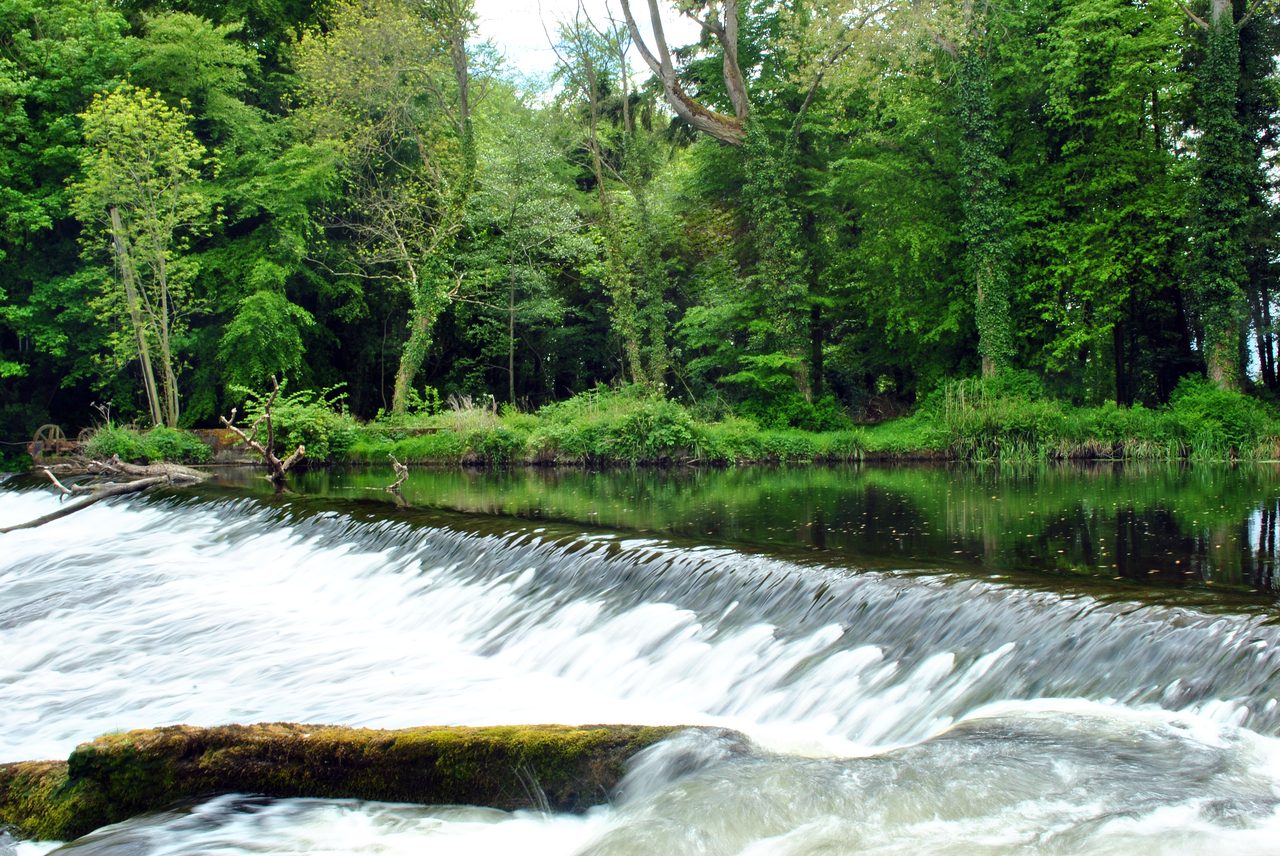 Brought to you by Discover Ireland