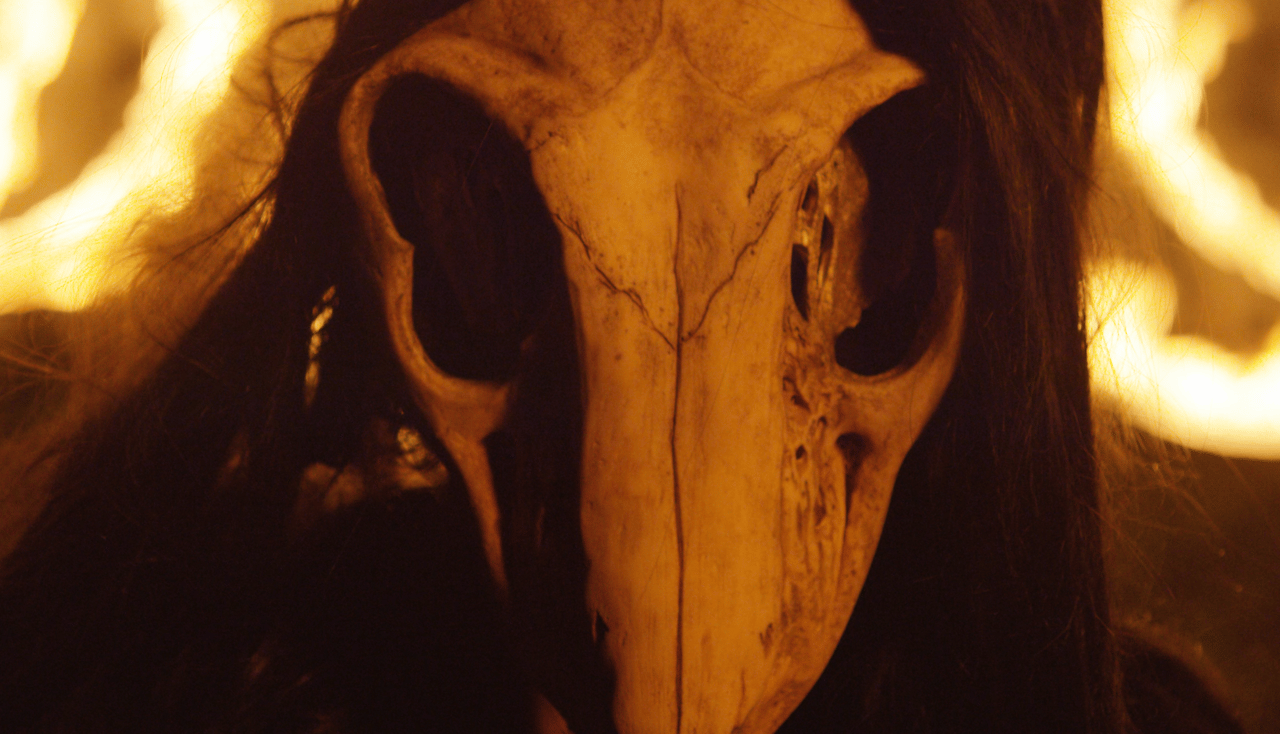 Discover the Púca Festival in Ireland's Ancient East
If you like all things mysterious and mischievous, then this Halloween week, fly my pretties to Ireland's Ancient East to celebrate all things Samhain at the Púca Festival from 23 – 31 October.

The Púca Festival celebrates Ireland as the original birthplace of Halloween with spooktacular events in Slane Castle, Athboy, Trim and Drogheda. Prepare yourself for a jam-packed week of music and mythology, light shows and sideshows, fire and feasting, comedy and cocktails.
Samhain means summer's end and is an ancient Celtic harvest festival that also marked the Celtic New Year. It is when the boundaries between the living and nonliving realms are at their weakest and spirits, fairies, and púcas cross over. During this festival period, the Ancient Irish would extinguish the previous year's flames and welcome in the new year by lighting fires. These huge bonfires would also keep any evil spirits at bay. People would light torches in the bonfires to relight fires and hearths in their homes and then bring them around the farms to protect the property and residents against the spirits throughout the winter.

Those ancient bonfires were first lit over 2,000 years ago on Tlachtga (The Hill of Ward) near Athboy, where archaeologists have found evidence that suggests it was one of the earliest sites of Samhain, now known as Halloween.

Are you excited to see Ireland's Ancient East come alive in the dark with creative celebrations? Then it's time to get planning for the Púca Festival, where you'll experience the unique, authentic spirit of Samhain in Ireland.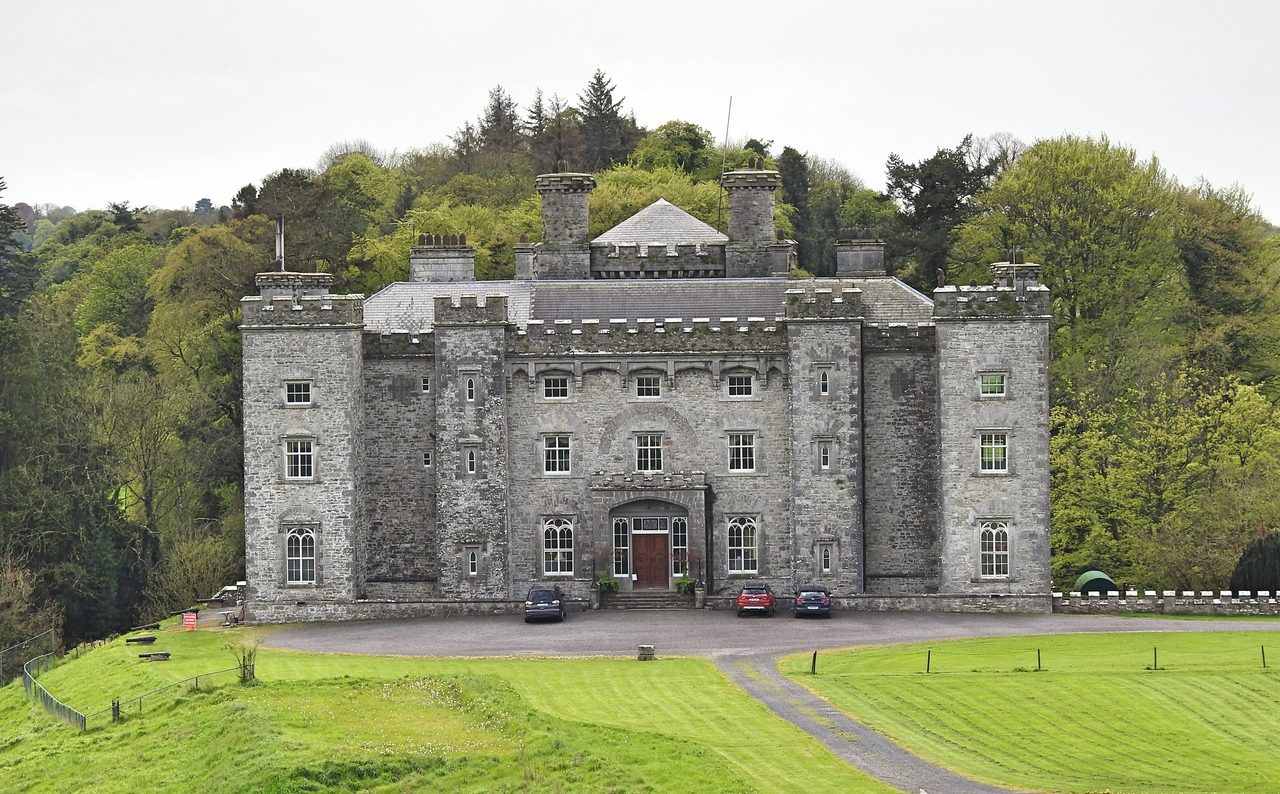 Experience Samhain in Slane - 23rd to 31st October
Things kick off in Slane Castle, where a spectacle of light and sound installations will create a playground for the spirits of Halloween. The castle grounds will be transformed and you will be transfixed as the incredible illuminations and installations bring the landscape to life.
Dare you walk through the woods where Púca, Boann, The Morrigan and Fear Dearg roam? (Just make sure you pre-book here.) Go on, scare yourself witless on this darkest of nights and then warm up and calm your nerves with some fantastic food and drink from the Boyne Valley.
Samhain was a harvest celebration, so the Púca Festival embraces the wealth of quality local produce on its doorstep. From award-winning whiskey and seafood to locally reared meat and honey from the
hills, there's something to tickle all taste buds.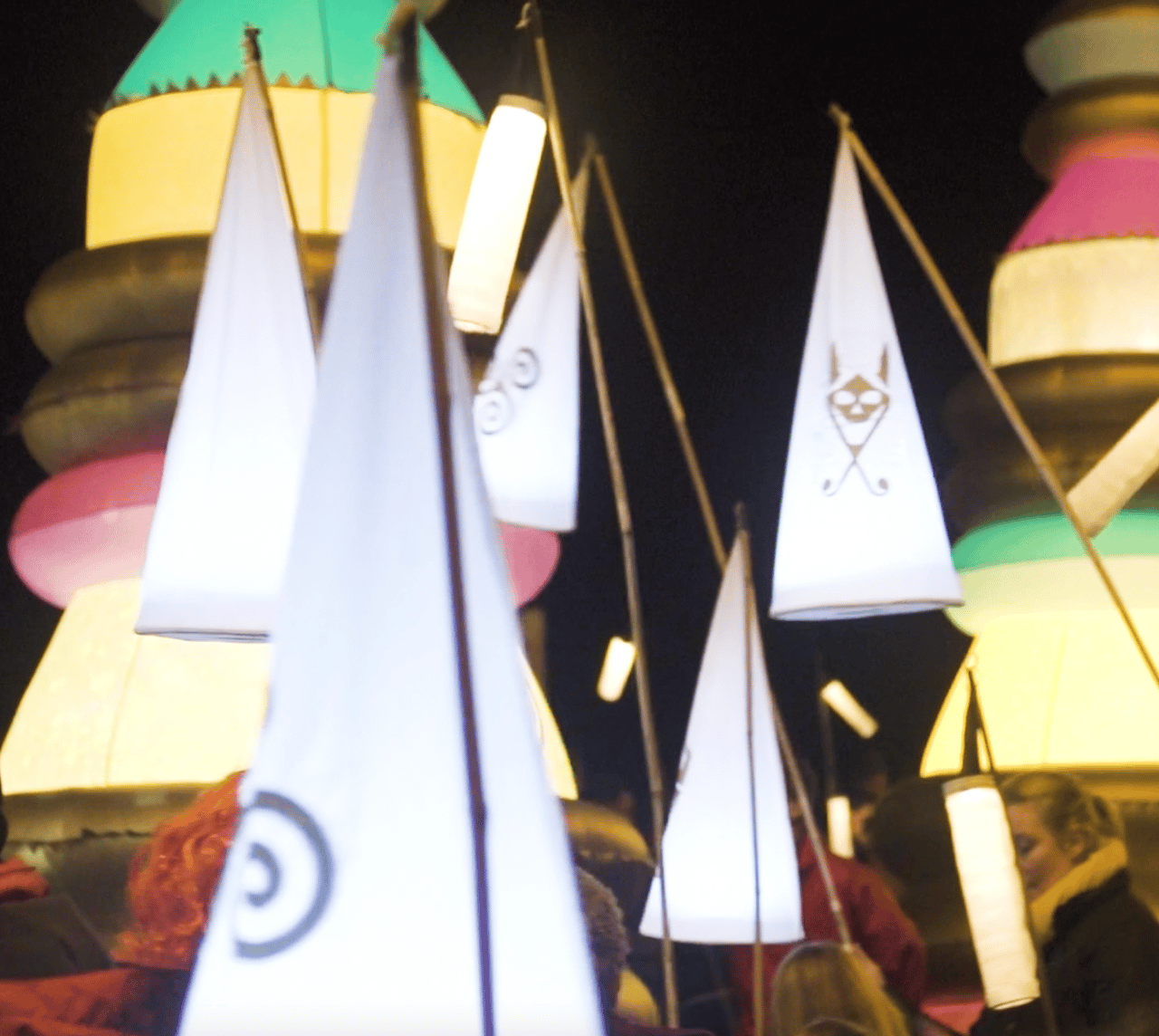 Speaking of which, whilst in Slane, for a sugar rush, seek out George's Patisserie and fill up on artisan bread, cakes and pastries. You'll also be able to buy fine confectionery to elevate your trick or treating.
Still hungry? Sage&Stone is an award-winning family owned restaurant where you can tuck into hearty food made with the best of local ingredients.
With so many events happening during Púca Festival, you really ought to make the most of it by staying overnight and soaking up the atmosphere for as long as possible.
Stay at Rock Farm Slane and strut like rock royalty around the glorious grounds where you can truly embrace the festival feel by staying in a yurt, shepherd hut or holiday home.
If your style is more actual royalty, then stay at Tankardstown House. Here you can roam the luxurious country house hotel as if it was your own as you live out your Downton Abbey dreams.

Have a terrific time in Trim - 25th to 31st October
Trim is next to kick things off, with dark history tours and bright light displays that awaken the spirits and the senses. You'll fall in love with the fantastical light installations against the walls of historic Trim Castle. With state-of-the-art laser lights dancing on the 12th-century castle walls, this is a mesmerising example of how the Púca Festival is vibrant and contemporary, yet strongly rooted in history and tradition.

You can also join local tour guide, Cynthis Simonet, on one of her 'Murder Hole Tours' of the castle grounds. The tour explores the castle's history and some of its most grizzly events. This ticketed event takes place each evening with tours running from 6pm until 10pm. Also in Trim, Jerry Fish is resurrecting his hugely popular Electric Sideshow for the Halloween weekend. Expect music and mischief and everything from a circus to cabaret at this ticketed event. This evening of entertainment has been specifically devised for Púca and takes place within the Grand Hall of Trim Castle. Jerry will be joined by special guets Camille O'Sullivan on 29th October, MayKay on 30th October and Jack L on 31st October.
When you get hungry, just a stone's throw from Trim Castle you'll find Brogan's of Trim, where there are no tricks, just treats. Enjoy a drink in the characterful beer garden, order a delicious dinner in the restaurant and perhaps finish with a nightcap in the bar. This is a great place to sit back and relax and enjoy good old Irish hospitality.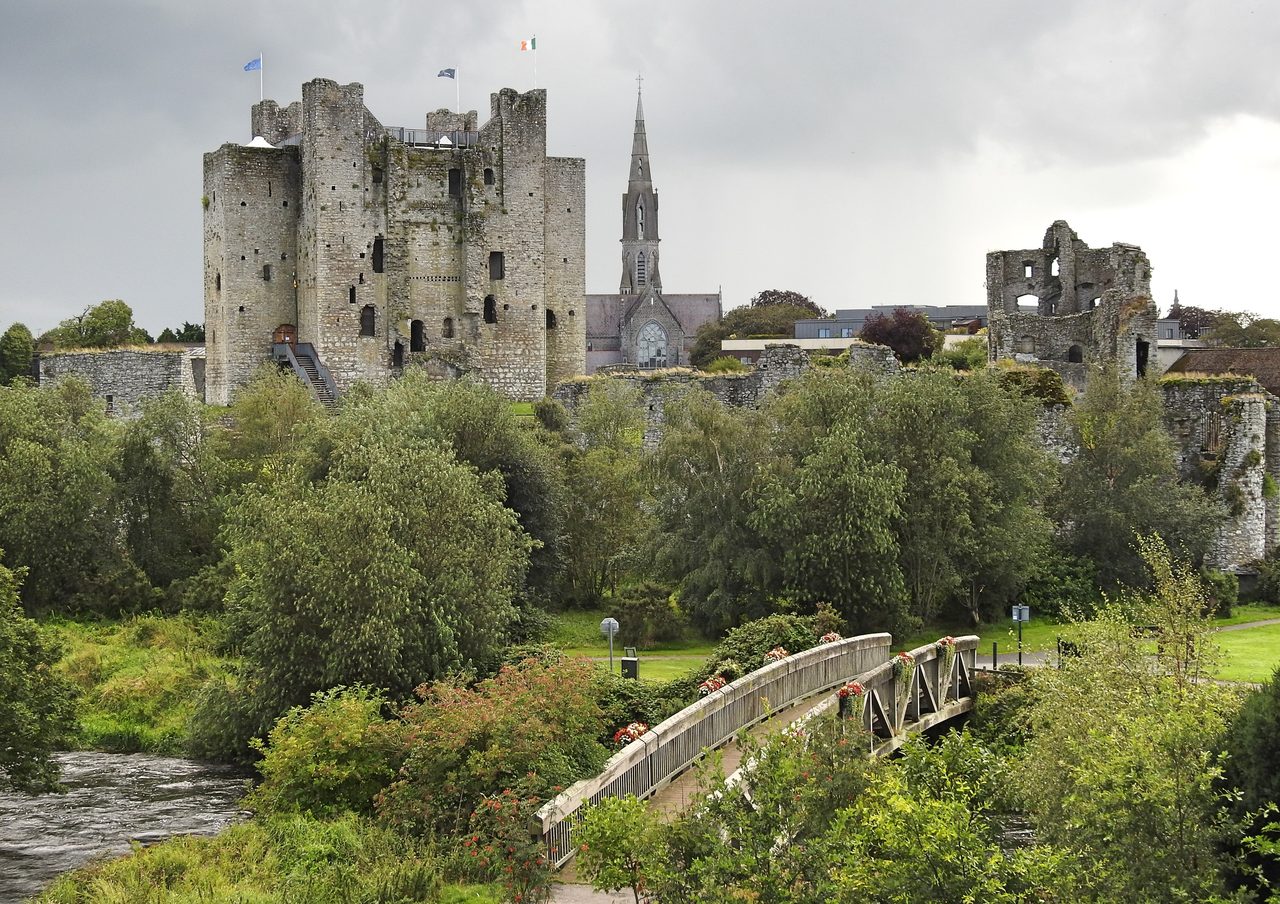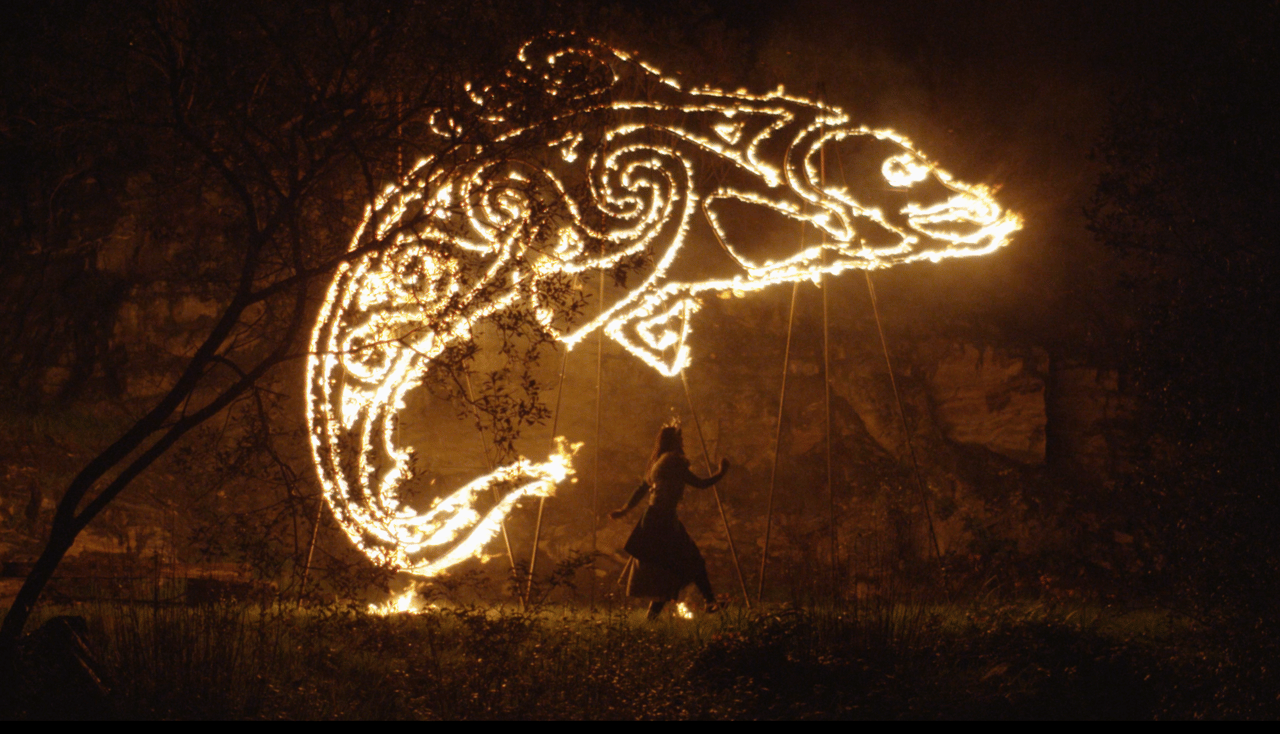 StockHouse Restaurant in the shadow of Trim Castle is where you can taste some of the best food produced in the region. Menus are extensive, so this place is great even for the fussiest of eaters.
Looking to make the most of the mischief? Stay in the heart of the Púca action with a night in Trim Castle Hotel, which overlooks the Braveheart castle. Yes, that's right, Trim Castle was the location for King John's Castle in the Mel Gibson movie.
The hotel has limited mid-week availability for the Púca festival. If you need to relax after all the fun of the festival, stay in Knightsbrook Hotel Spa & Golf Resort, where you can soak away your stresses in the thermal suite or unwind on the golf course.
For a more intimate accommodation option, stay at the gorgeous Caravogue House Boutique B&B where a warm welcome awaits and so too does a restful night's sleep and a cracking breakfast with a bounty of locally sourced produce.

Be amazed in Athboy - 27th to 31st October
Tlachtga (The Hill of Ward) in Athboy is cited as one of the earliest sites of Halloween. Unearth the story of the authentic origins of Halloween in Ireland with a walking tour of the site with Dr Ciara Ni Crábhagáin, an expert in medieval Irish history. Learn all about the celebration of the Celtic new year, which involved lighting fires, feasting on the harvest, music, gathering and storytelling.
After a day of walking, rest up with an overnight stay in the Darnley Lodge Hotel, which itself is steeped in history and legend. Curl up in the cosy bar and lounge and join in with the local banter before quashing your hunger with a hearty home-cooked meal or Sunday carvery with all the trimmings.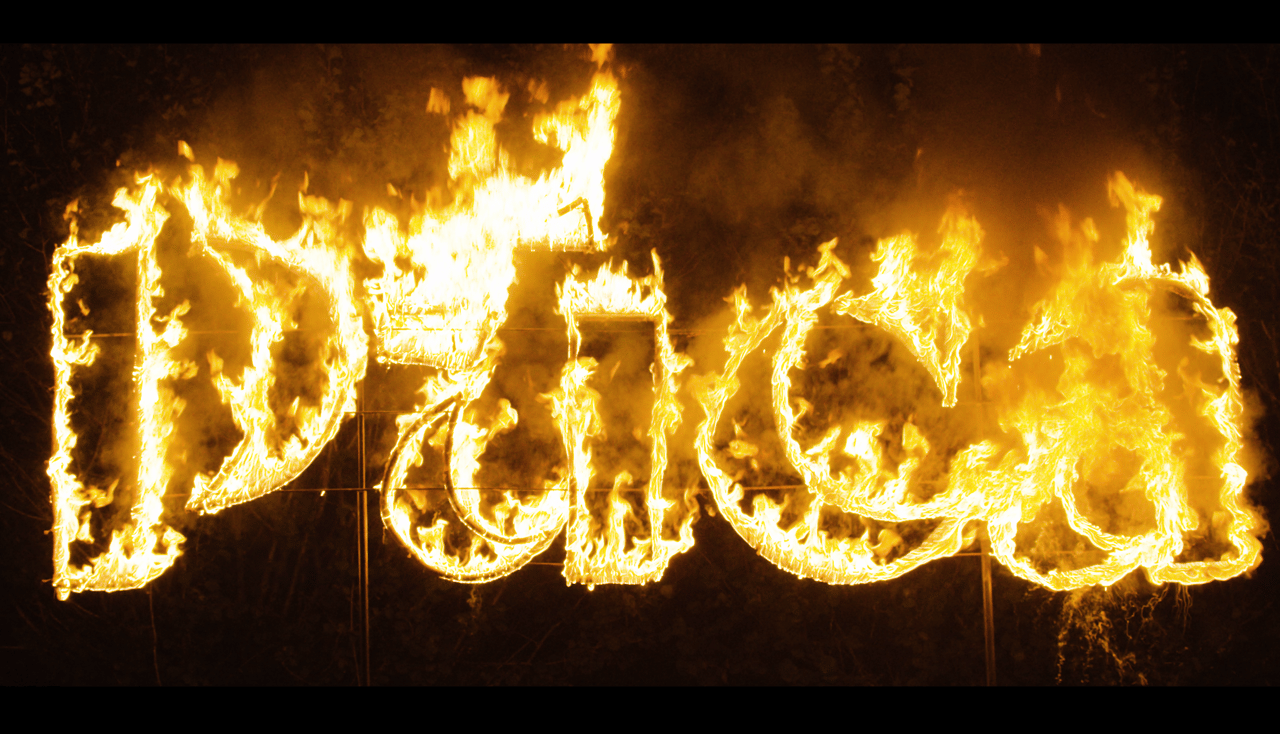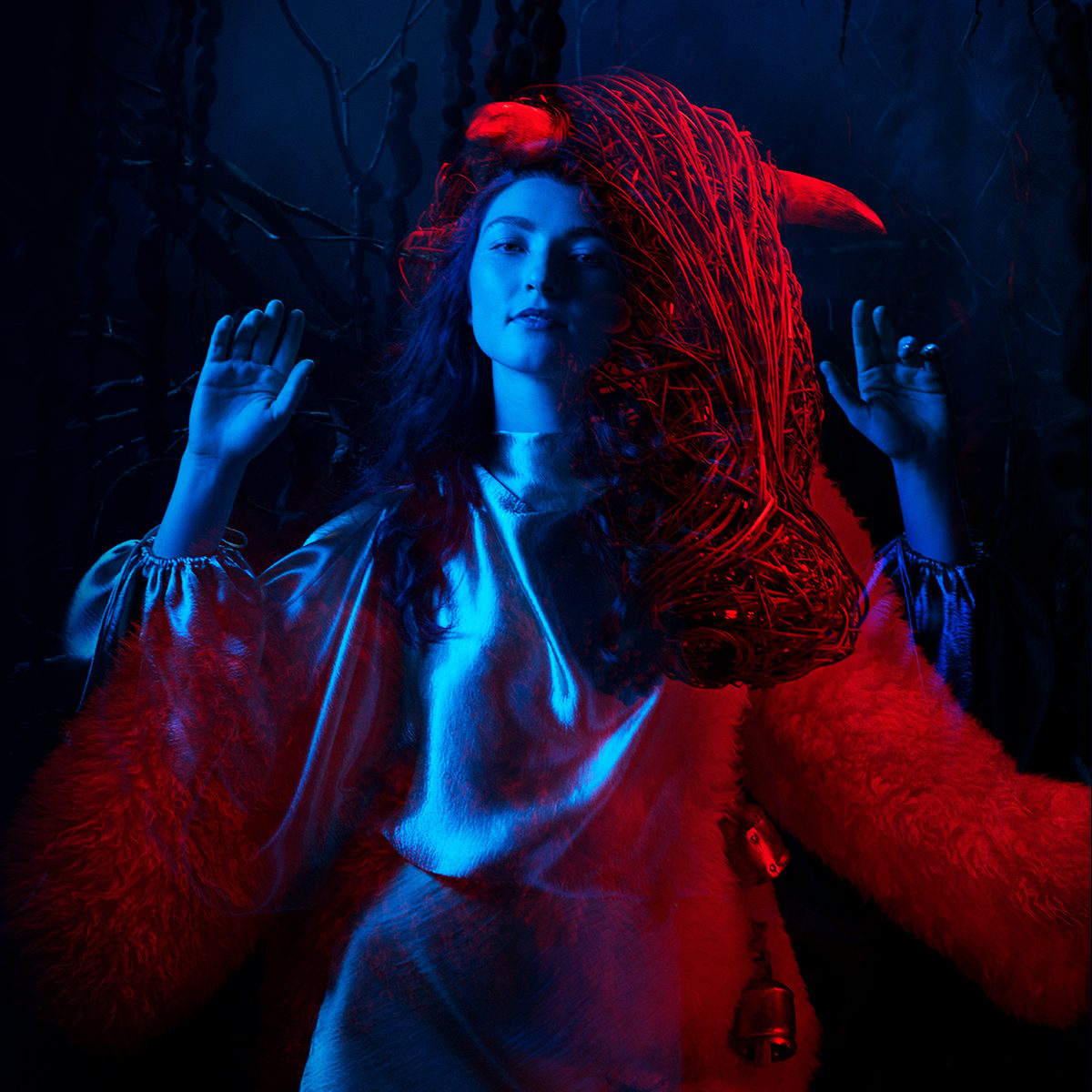 I don't need sponsors,
I surf better when I'm broke anyway.
Dave Parmenter Surfer
Get jiggy with it in Drogheda - 29th to 31st October
Drogheda is the nighttime hub of the Púca Festival, and there are some deadly events on the decks. Pack your ghillies and reel shoes and prepare to get jiggy in Ireland's biggest town following the Fear Dearg Trad Sessions trail of local traditional musicians playing in some of Drogheda's oldest and most loved pubs including Weavers and Clarkes.
The Dublin City Ramblers and Setanta Folk are both playing free gigs during the Halloween weekend. There's also storytelling sessions, concerts, comedy and lots of craic.
Be sure to check the festival website to book tickets to see your favourite acts, which include Lemoncello, Aoife Scott, Jiggy, Brian Kennedy, Joanne McNally, and many more.
Now, for sure all that jigging and reeling and laughing will work up an appetite, and you are in luck because there is no shortage of great places to eat that showcases local producers.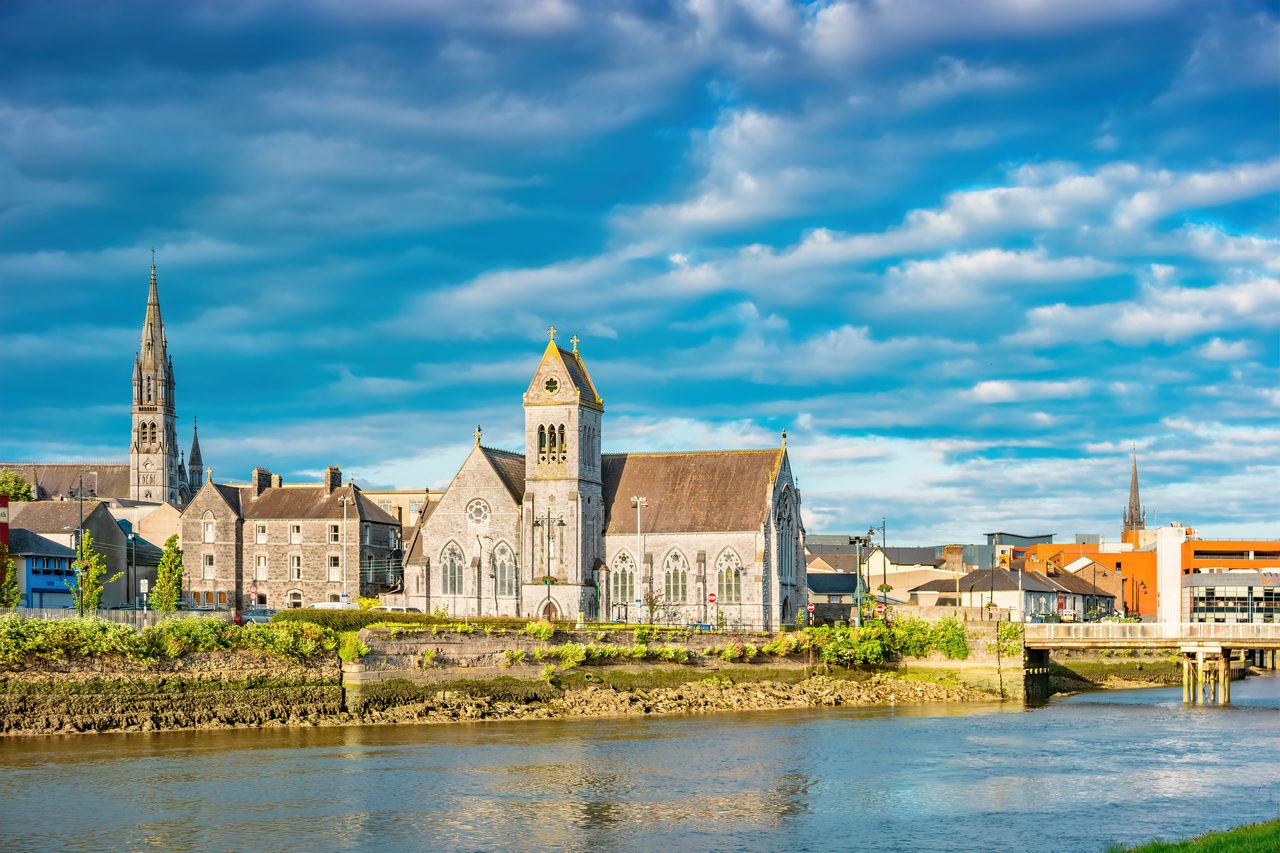 The Bare Food Company in the centre of Drogheda is the place to go if you are looking to undo the damage of the night before as the cafe specialises in clean eating. Food is freshly made and nothing
is processed. What it lacks in additives it makes up for in flavour.

The Black Bull Inn is a super popular spot at all times of the day. Fill up on a hearty breakfast, enjoy a leisurely lunch or delicious dinner and have a drink in either of its two bars. It's the place to go for fun and food.
If you suffer from FOMO then stay overnight in The D Hotel which is right smack in the middle of all the pubs, clubs and Halloween hotspots.
Scholars Townhouse is a historic hotel in the heart of Drogheda renowned for its warm welcome, fabulous food and glorious grounds.
Fancy combining your festival fun with a beach break? Then stay overnight in The Village Hotel in Bettystown, which is within walking distance of the sand. Samhain and the seaside sounds like a winning combination to us.

Start planning for the Púca Festival
So what are you waiting for? Let's get planning and let's go. Don't miss your chance to see the streets transformed into a playground and experience the heritage sites of Ireland's Ancient East in a new and thoroughly modern way that pays homage to our history as the birthplace of Halloween.
Capacity restrictions may be in place at visitor attractions, sites and restaurants so you are encouraged to book ahead to avoid disappointment. To access indoor service in bars and restaurants you must follow government guidelines/regulations as laid out on gov.ie. The Leave No Trace principles help us make as little an impact as possible on the incredible Irish landscape as we explore the outdoors this summer and beyond. Keep outdoor areas safe, clean and free from waste/hazards, and help protect the natural environment. Love this place, leave no trace.
In Partnership with DiscoverIreland.ie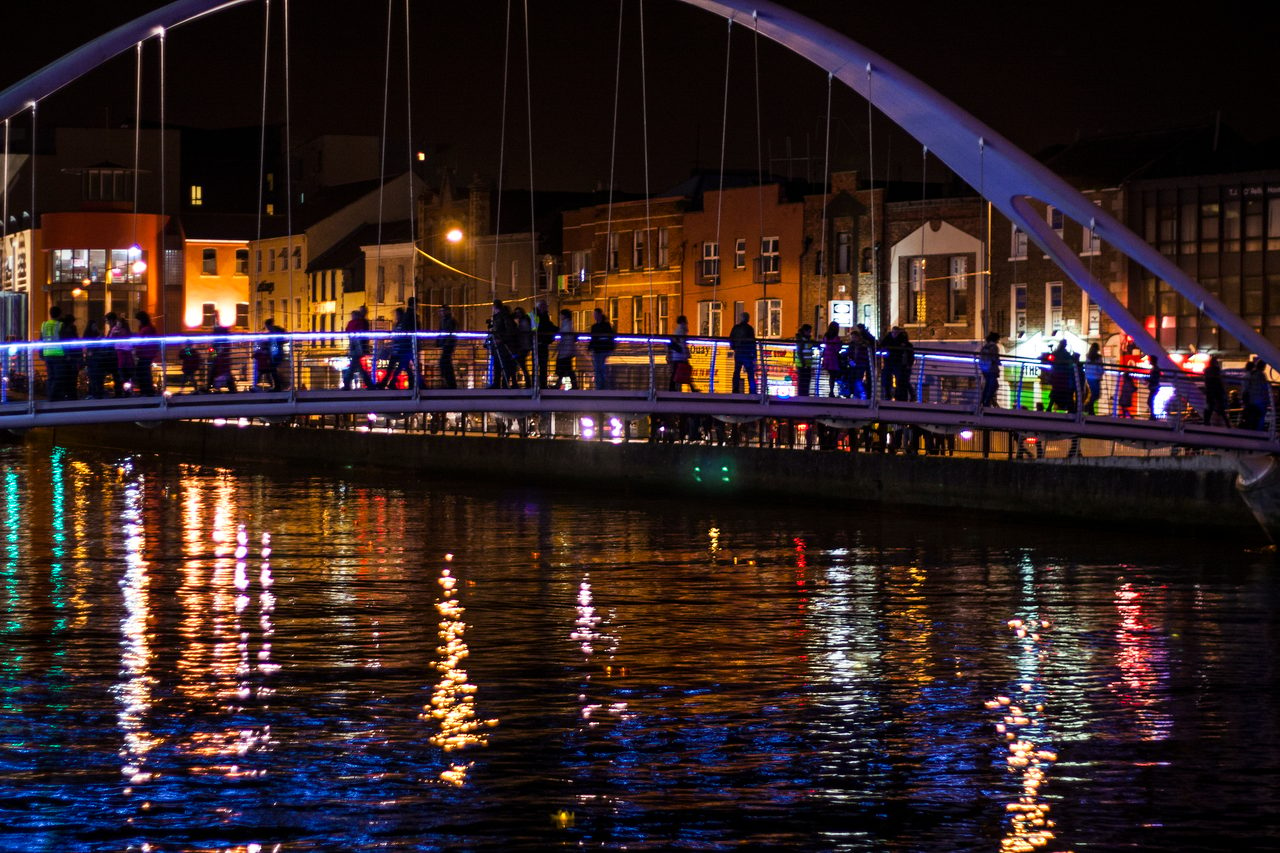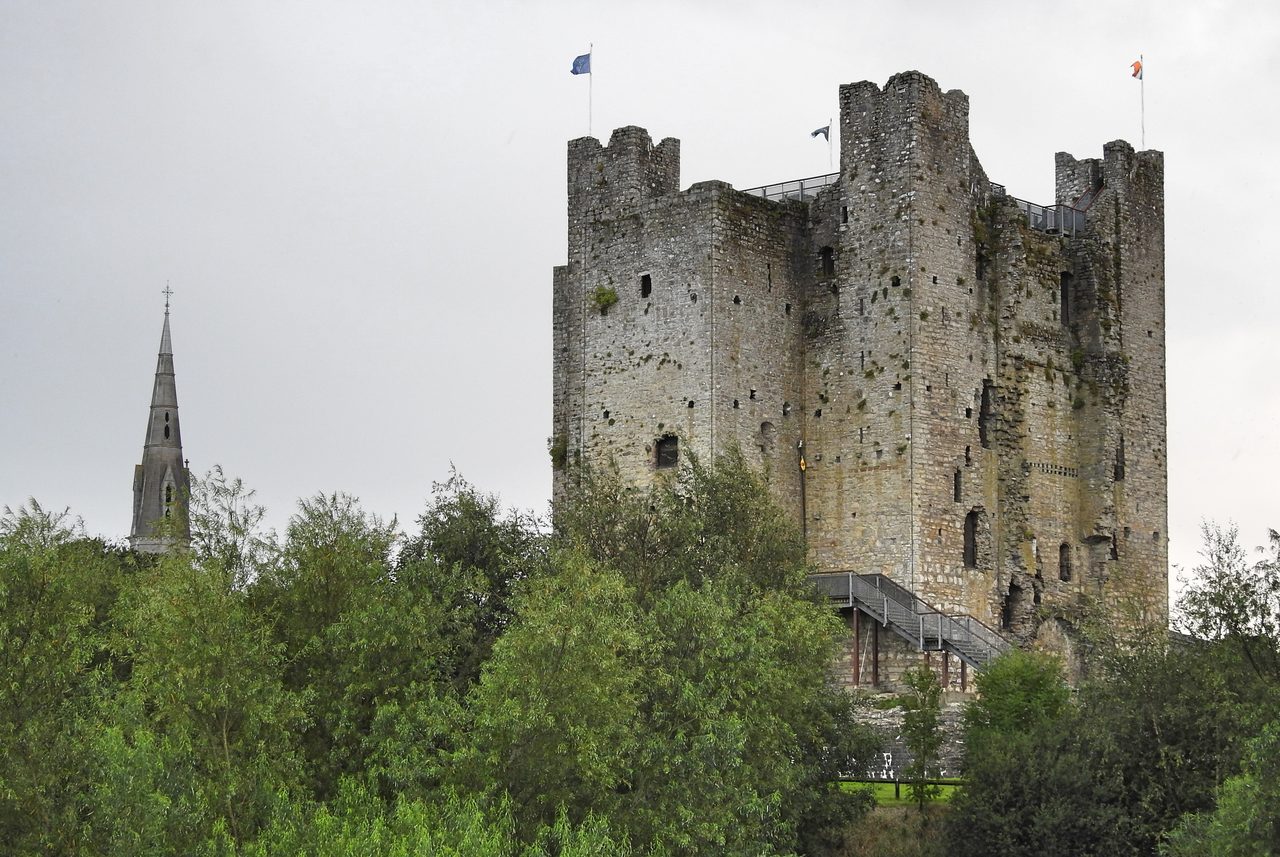 Brought to you by Discover Ireland