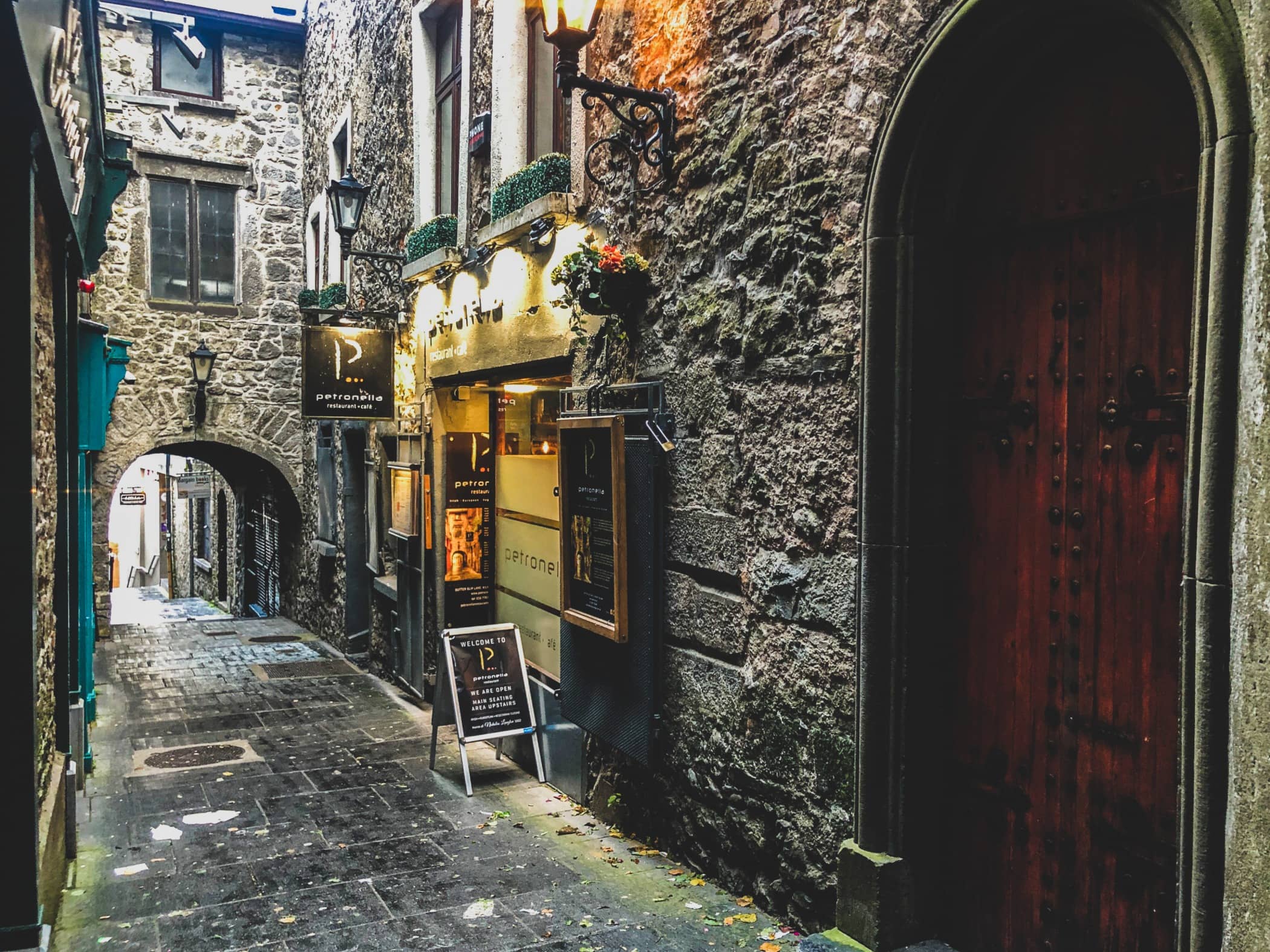 Kilkenny - Make a break for it
Renowned for its craic, crafts and culture, Kilkenny is a fun-filled destination in the heart of Ireland's Ancient East.

Known as The Marble City because of its distinctive black marble, Kilkenny's cobbled stone streets are alluring and atmospheric with intriguing laneways with quirky names that tempt curious passersby to detour and explore more.

The Medieval Mile is a marked route which takes you on a discovery tour of the marvellous landmarks and buildings throughout Kilkenny centre. Following this walking route is a great way to get to know the city and get a feel for Ireland of old. There are guided walking tours of the Medieval Mile available such as the Shenanigans walking tour.

Pounding the pavement works up an appetite, and you'll be well sated as Kilkenny is known as a gourmet destination with an impressive food scene that promotes local produce and producers. So whether you are a fan of gastro-pub grub, Michelin star fine dining or something in between, Kilkenny has got it all. There is also a thriving independent coffee scene where you can get your fill of caffeine and cake.

So, what are you waiting for? This Autumn, make a break for it to Kilkenny and immerse yourself in the history and heritage of this happening gourmet destination.

Need some destination inspiration? Here are some excellent experiences to enjoy in Kilkenny.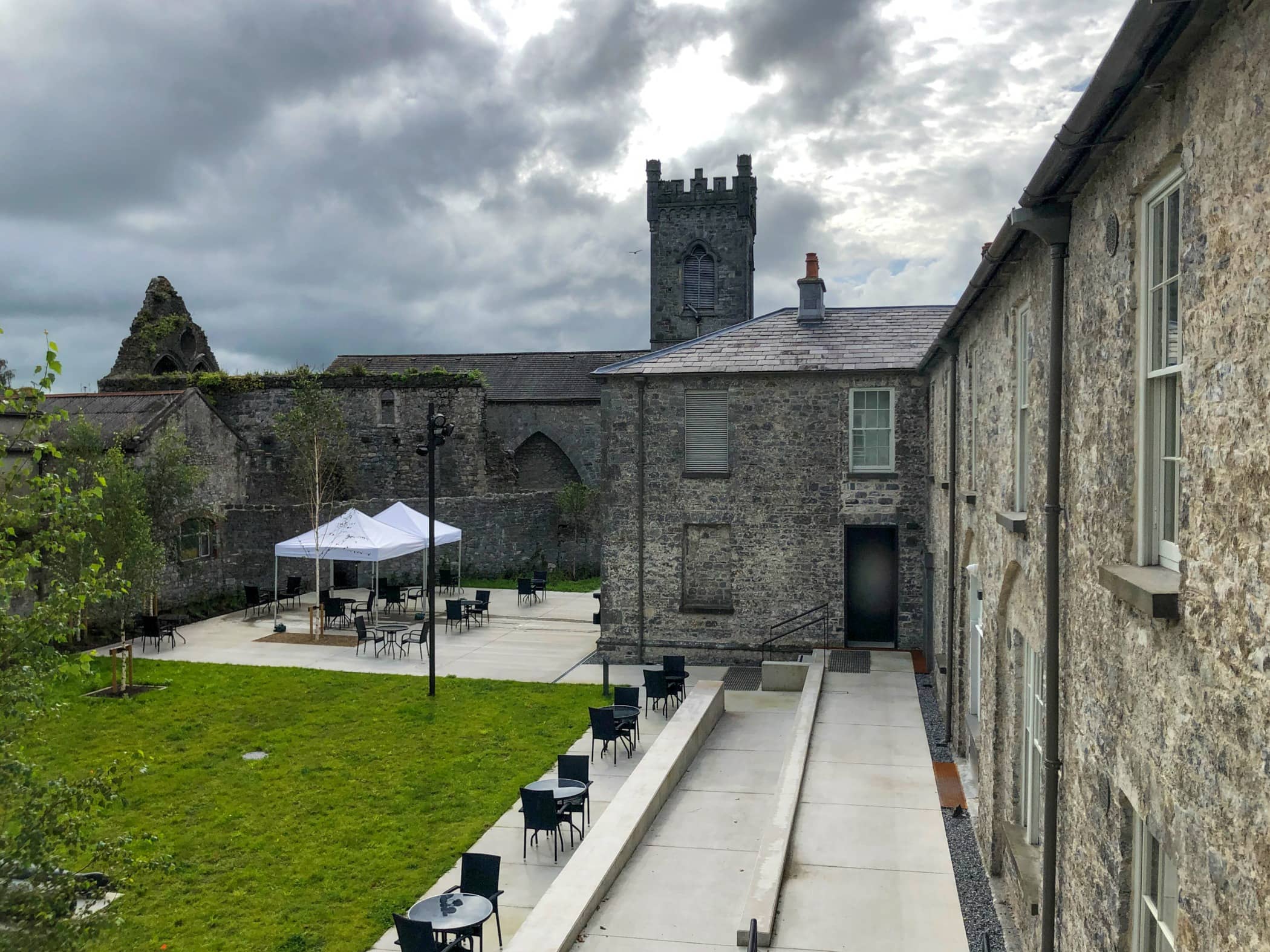 I don't need sponsors,
I surf better when I'm broke anyway.
Dave Parmenter Surfer
Butler Gallery
Get your culture fix in the brilliant Butler Gallery located in the heart of Kilkenny city on John's Quay on the eastern banks of the River Nore. For the last 44 years the gallery was located in the basement of Kilkenny Castle but earlier this year it broke free from the dungeons and relocated to Evans' Home, a beautiful building built in 1818 on the former site of a military barracks.

The handsomely appointed interior space features art from Irish, international and emerging artists dating from the 1800s to present day.

The site's military history is reflected in the Gallery's inaugural exhibition - The Bloods by Amelia Stein - which is a striking photography study of the people that make up the Defence Forces in James Stephens Military Barracks in Kilkenny.

After your culture fix, get your caffeine fix at MUSE Coffee and Food located in the gallery. Grab a seat in the garden courtyard and enjoy the sculptures and views of the monastic site of St John's Priory.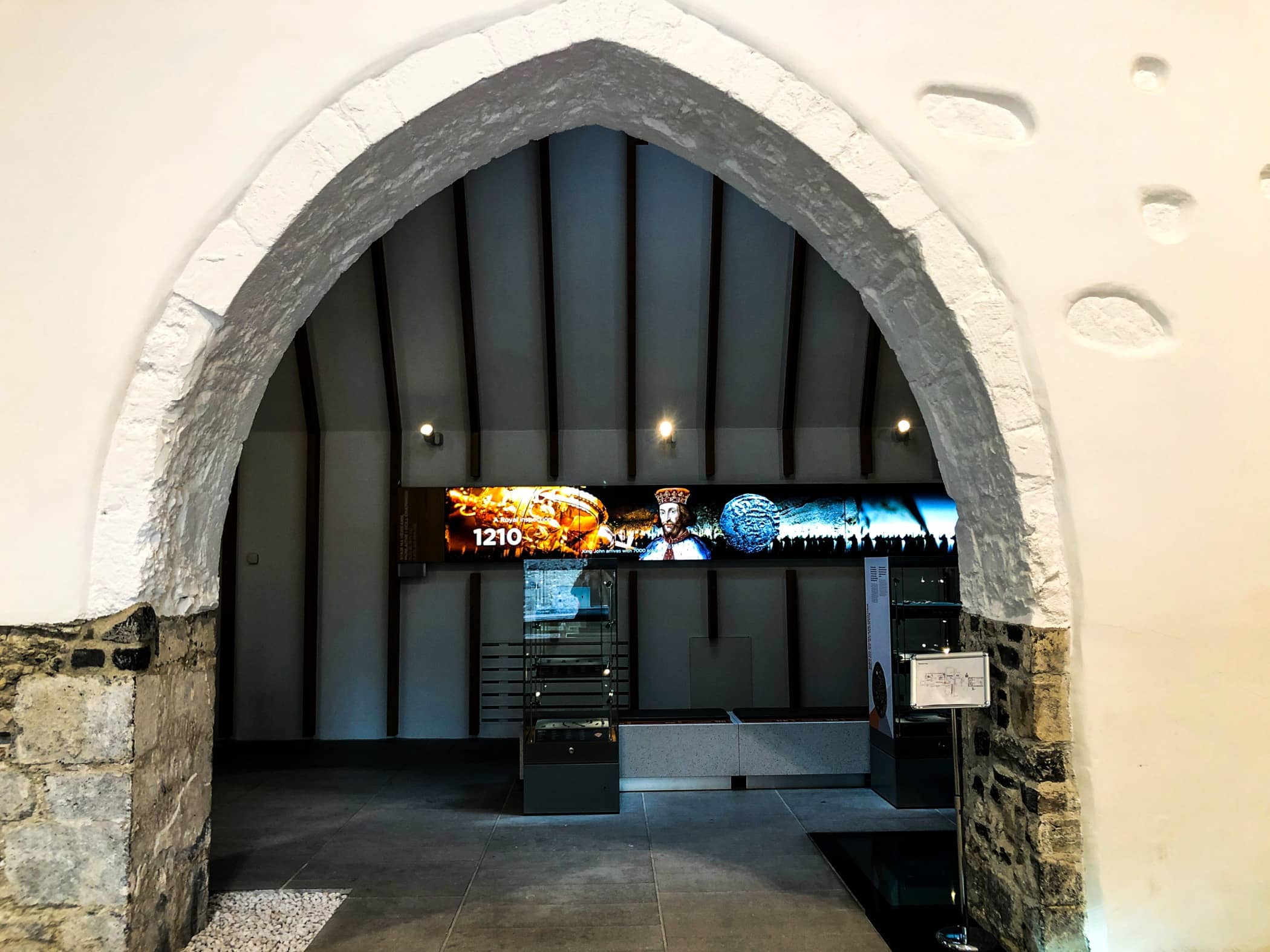 Medieval Mile Museum
Marvel at art, artefacts and architecture that tell the story of the work and lives of the people of Ireland across 800 years of history. The Medieval Mile Museum is centrally located just off the High Street in St Mary's Church and Graveyard, which dates from the 13th-century and is considered to be the finest example of a medieval church in Ireland.

Start your medieval musings in the graveyard where you'll find the largest collection of Renaissance tombs in the county. Then, head back inside to read the stories in stone on the High Cross casts that were originally commissioned by the High Kings of Ossory (don't worry if you can't remember this from school, you'll get a crash course in the museum).

The museum has plenty of medieval masterpieces including the Rothe Chapel and the Liber Primus - Kilkenny's medieval town book - as well as human remains unearthed during the restoration of the building. Grim but engrossing.

An animated timeline provides a fun and fascinating history lesson and glass floors allow you to peer down at the foundations of the impressive tower that once loomed over the city.

The Medieval Mile Museum gives a glimpse into the past in a very modern and unique way.
St Canice's Cathedral and Round Tower
A pilgrimage to St Canice's Cathedral in the Irishtown area of Kilkenny city is not just a spiritual experience but a cultural, architectural and archaeological one too.

Kilkenny actually takes its name from this site, Chill Choinneach, meaning the Church of Canice, and the Round Tower is the oldest standing structure in Kilkenny city. Here's another fun fact for you, the impressive Cathedral is the second largest medieval church in Ireland after St Patrick's in Dublin.

This ecclesiastical site was founded in the 6th century and the present Cathedral dates from the 13th-century and is a wonderful example of the Early English Gothic style.

Step through that magnificent west doorway, with its elaborate carvings, and into the cruciform-shaped church with stunning stained glass windows, statues and carvings.

Pick up a map at the information point and discover all the treasures of the church including the tombs and effigies of members of the Butler family and other notable families as well as the plaque marking the tomb of John Keaney who was Barack Obama's ancestor.

There is also a marvellous model scale replica of Kilkenny in the 1600s and you'll also find the grave slab of Dame Alice Kyteler, the first recorded person in Ireland to be condemned for witchcraft. A trip to St Canice's really is spellbinding.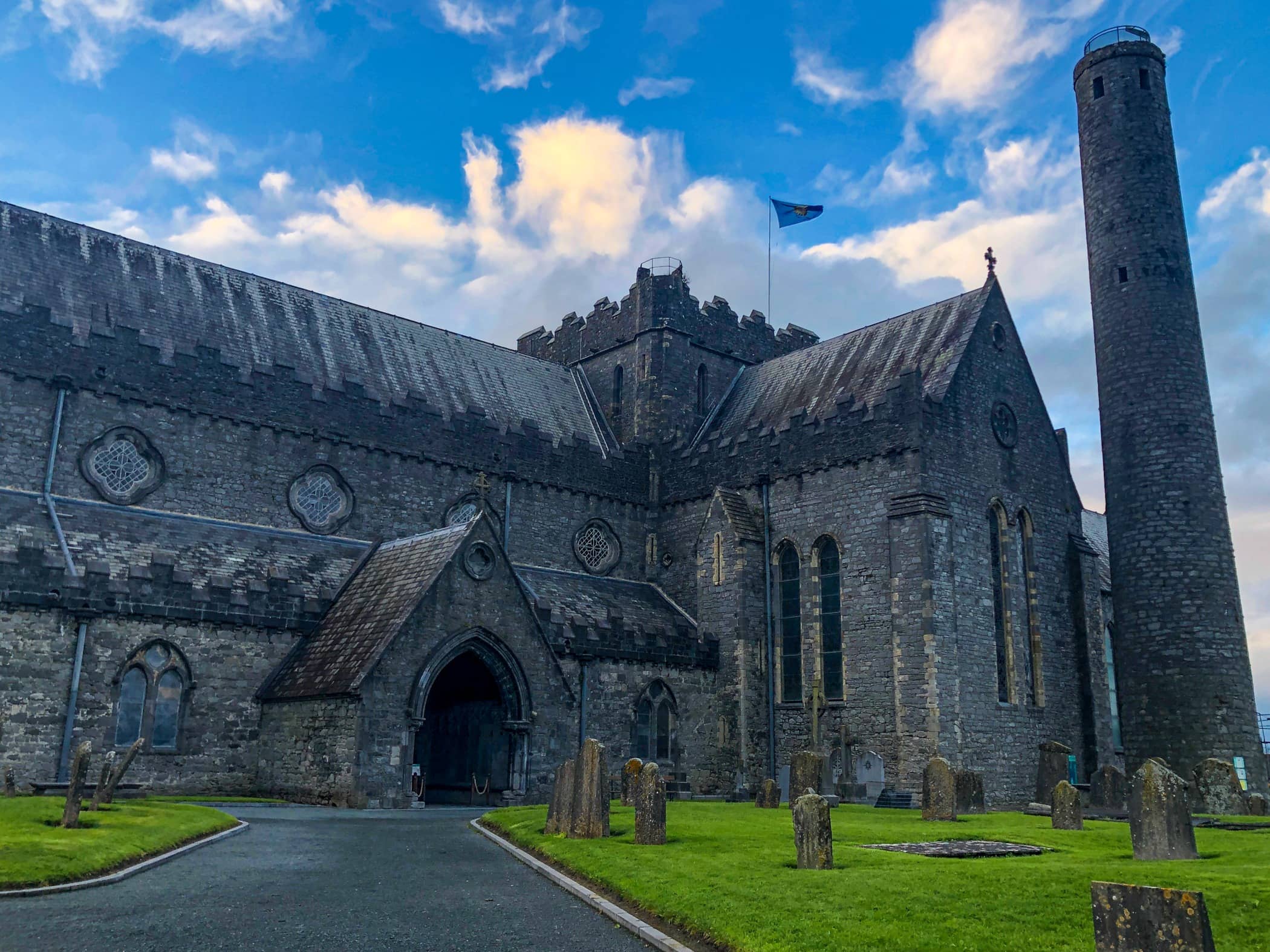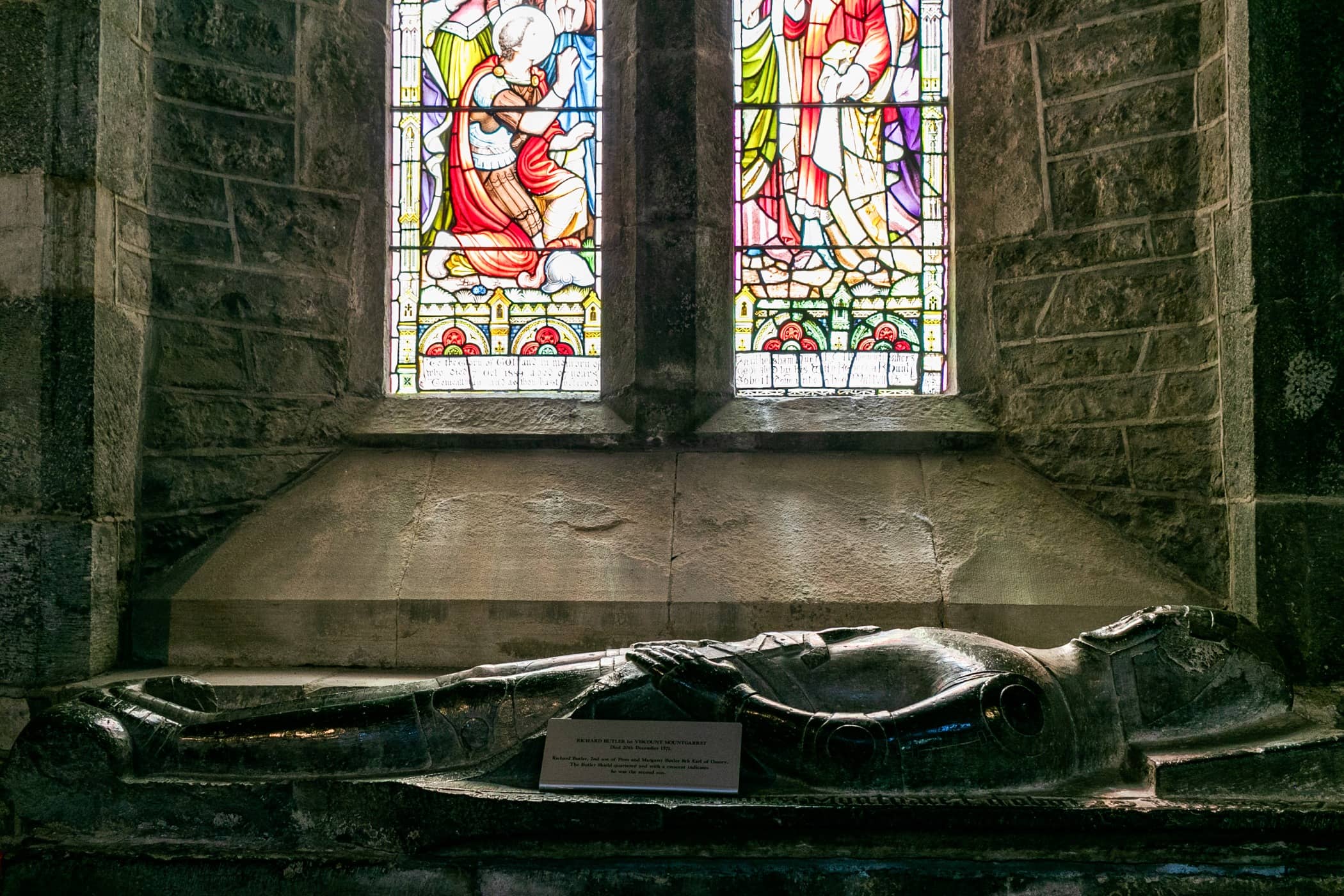 Cakeface Patisserie
From one divine experience to another, head to Cakeface Patisserie for some heavenly treats.

Located in Irishtown, just a few minutes walk from St Canice's, there are some very tough decisions to be made when you get to the counter. Do you go for the huge squishy squares of handmade marshmallow, the quirky desserts that are almost too pretty to eat or the sensational soups, salads and sambos? I'm not going to lie, we went for one of each, ok two cakes, but we just couldn't decide. Everything is so tempting. Coffee comes from speciality Irish roasters too so eating here is a great way to support local businesses.

Grab a seat at the sun-drenched window or head out back to the funky seating area and enjoy the sugar rush.

Top tip: If you can't make it to this location, you can also enjoy the same treats in Face2 on St Kieran's Street near to the Medieval Mile Museum.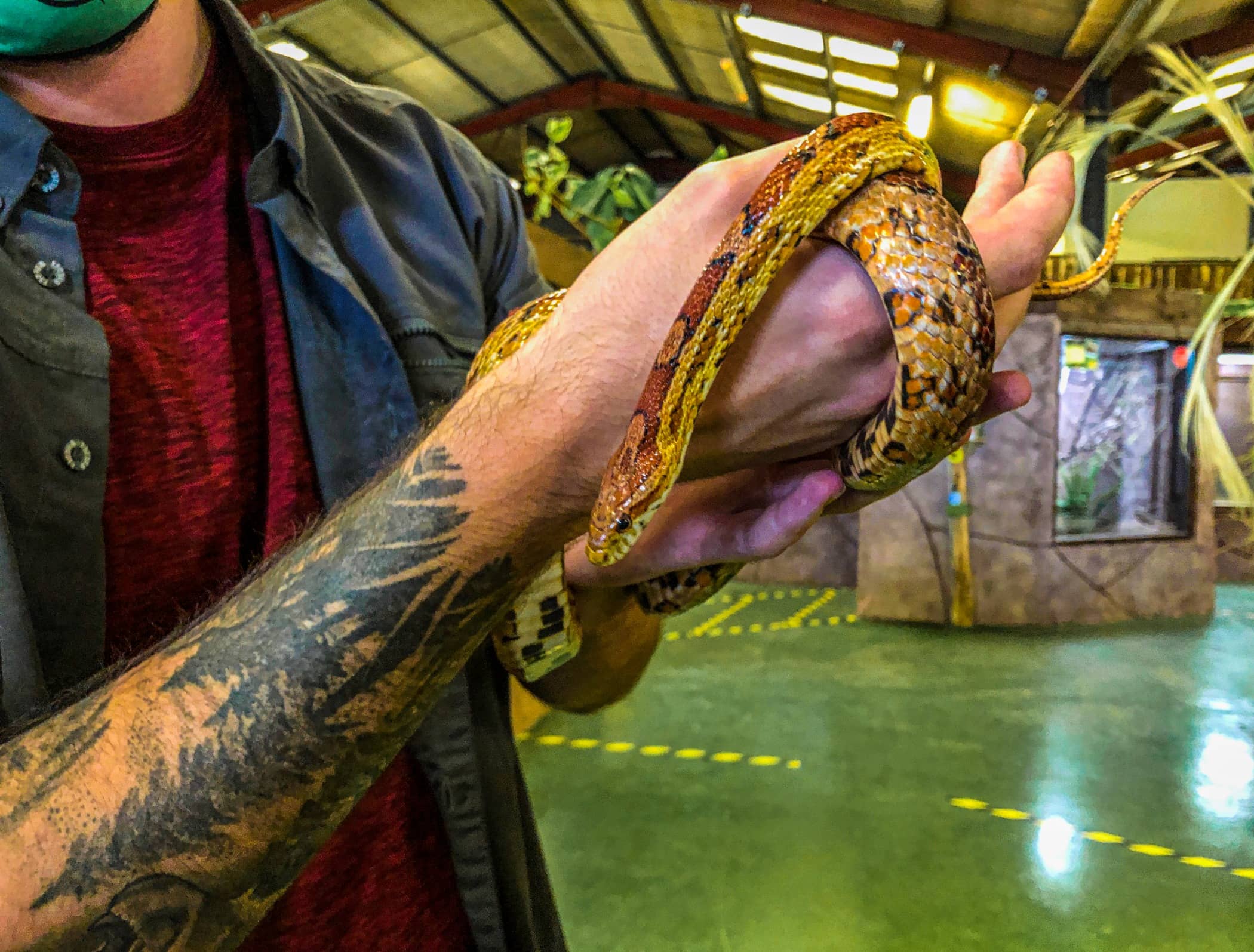 National Reptile Zoo
Want to get close to crocodiles? Learn about lizards? Stroke a snake? If reptiles rock your world, then slither over to the National Reptile Zoo in Hebron Business Park, which is just 2km from Kilkenny centre.

The National Reptile Zoo is a unique place with a unique history. It is designed as an exhibition and educational facility where you can view and learn about a variety of species of reptiles from around the world.

Admire the amazing animals from behind the glass or get to know them more intimately at the animal encounter sessions. Here, trained wranglers introduce you to the animals and tell you all about the plight of these creatures in the wild, and how important they are to our ecosystem. You can also learn about the conservation projects in which the zoo partakes.

Apart from reptiles, there are some spiders and scorpions too, a nocturnal zone, a play zone - for the kids, not the reptiles - and a cafe as well. There are loads of interesting facts and information plaques throughout the zoo and it really is a super fun and educational experience for all the family. I mean, who doesn't want to hang out with dragons and turtles and alligators, oh my!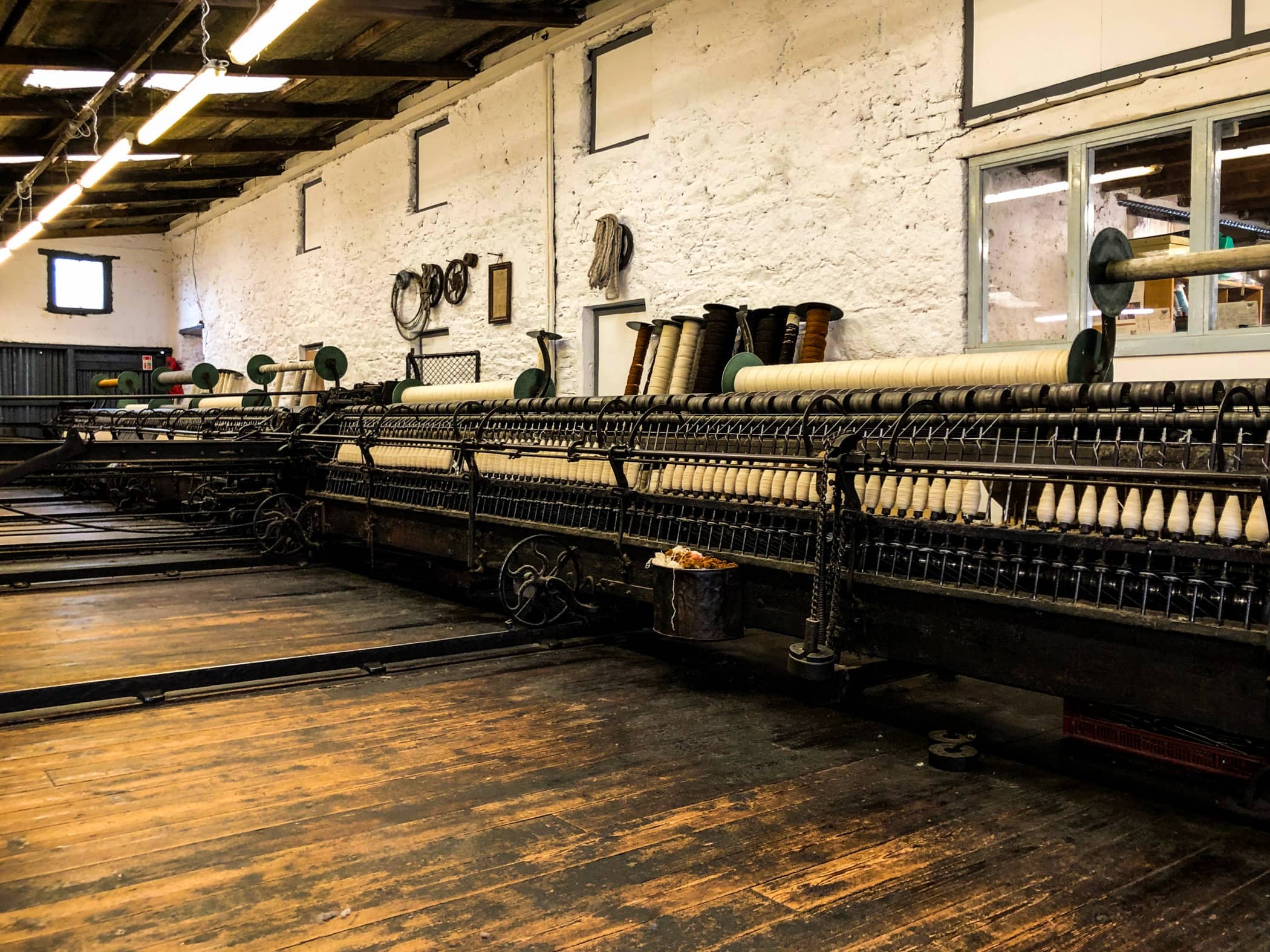 Nore Valley Park
If you prefer your animal encounters with fewer scales and more fluff, then Nore Valley Park is probably more your style. This pet farm has everything Old MacDonald sang about - lambs, goats, chickens, rabbits, donkeys, deer and, eh, ostriches.

You can watch the baby animals being bottle-fed and you can cuddle some of the adorable creatures too. After the animals are fed, you can refuel in the shop with hot and cold drinks and snacks. You'll need the energy before playing a round of crazy golf, tackling the go-karts and taking a tractor ride around the park.

Can't tear yourself away from all the fun? You don't have to. There is a campsite at Nore Valley Park so you can stay over. Pitch a tent, make yourself comfortable in a mobile home or chill out and relax in one of the wooden lodges. A night on a farm is a fun-filled adventure for the whole family.
Cushendale Woollen Mills
The village of Graiguenamanagh, 30km from Kilkenny centre, lies in the shadow of Brandon Hill, the highest mountain in Kilkenny. Graiguenamanagh or Graignamanagh means the village of the monks and it was here in 1204 where monks established Duiske Abbey and also a mill.

There is still a mill here today, The Cushendale Woollen Mills, and the Cushen family can trace their weaving heritage as far back as 1778. But this is no ordinary mill, this is one of the few remaining Irish woollen mills that creates textiles from the fleece of Irish sheep. In fact, when you walk into the shop you can see a photo of the protected white-faced sheep in Galway from where they get their fleece. From fleece to fabric there is full traceability.

In the historic mill, craftspeople use traditional methods to card and spin the fleece to produce quality yarns and fabrics. Yarns are also dyed at the mill which gives the fibres a softer finish and a bespoke colour palette. The colours of Cushendale textiles are vibrant and unique.

Take the tour and you'll discover the history of the wool trade in the area and learn about and see the heritage processes and skills used to produce natural fibre blankets, throws and scarves. And wait until you see, and hear, the magnificent 1900s spinning mule in operation. It is fascinating.

As you walk around you can feel the sense of history in this heritage building. The sounds, the smells, the skilled craftspeople all take you back to a time before everything was computerised. The tour is eye-opening and will appeal to those with a love of crafts, heritage, history, and even those who appreciate engineering!

The Cushendale Woollen Mills is a place where past and present woven together. Where traditional methods and materials are used to create textiles in modern styles and colours. The Cushendale Woollen Mills truly is an iconic Irish brand and a visit gives wonderful insight to a craft little changed in over a century.
Woodstock Gardens
Relax and repose with a ramble around the tranquil and whimsical Woodstock Gardens and Arboretum. Located in the pretty village of Inistioge, Woodstock is a place for wonderful walks through woodland and delightful scenery.

The Victorian Gardens have plenty to explore including Woodstock House and Winter Garden, The Walled Garden and Fountain, and The Turner Conservatory and The Flower Terraces. You can also meander around beautiful blooming rose gardens and down the magnificent Monkey Puzzle Avenue and Noble Fir Avenue where blowing branches and birds create a soothing soundtrack.

Woodstock Gardens and Arboretum is a great day out for all the family but also the perfect place to go for some solitude amongst the trees. Bring a book and a picnic, find your favourite spot and get swept up and away in the romance of it all.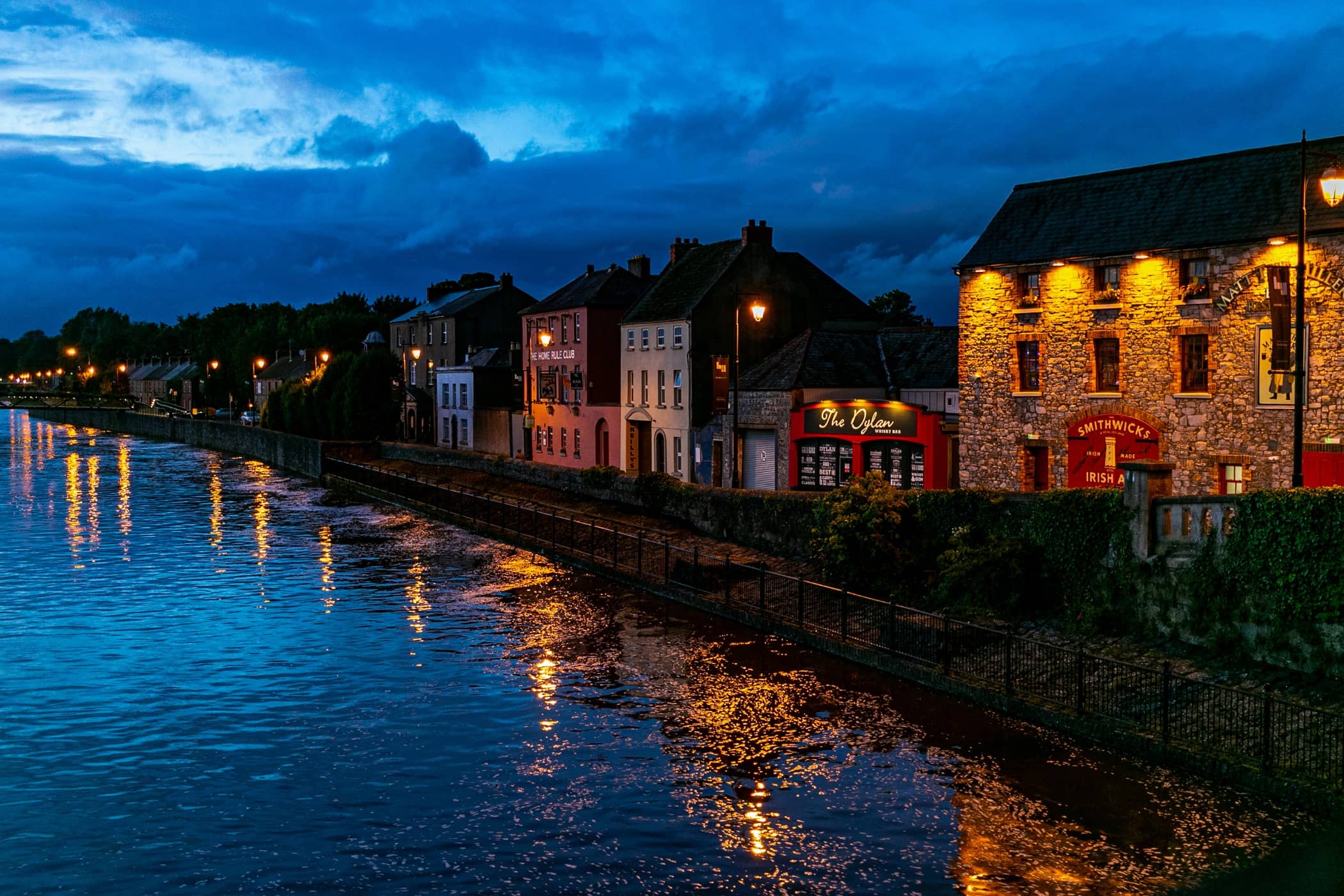 Make a Break For It to Kilkenny
Whilst Kilkenny maintains its historic character and proudly promotes its medieval masterpieces, it is far from being stuck in the past. Kilkenny is a creative, cosmopolitan city brimming with character. It is a destination that gives you a taste of bygone days as well as contemporary Irish crafts and cuisine and tells the stories of Ireland's Ancient East in a truly modern way.

With its marvellous museums and ancient architecture, gorgeous gardens and woodland walks, cool cafes and fabulous food, Kilkenny is a destination for the culturally and culinary curious. A place for those who like a little bit of everything and a whole lot of fun.

So, go on, make a break for it! It's time to start planning, time to start counting down the days and, most importantly, time to get excited for a city break to fun-filled, family-friendly Kilkenny.

Limited capacity and procedures may be in place at visitor attractions, sites and restaurants so you are encouraged to book ahead to avoid disappointment!

In partnership with Discover Ireland