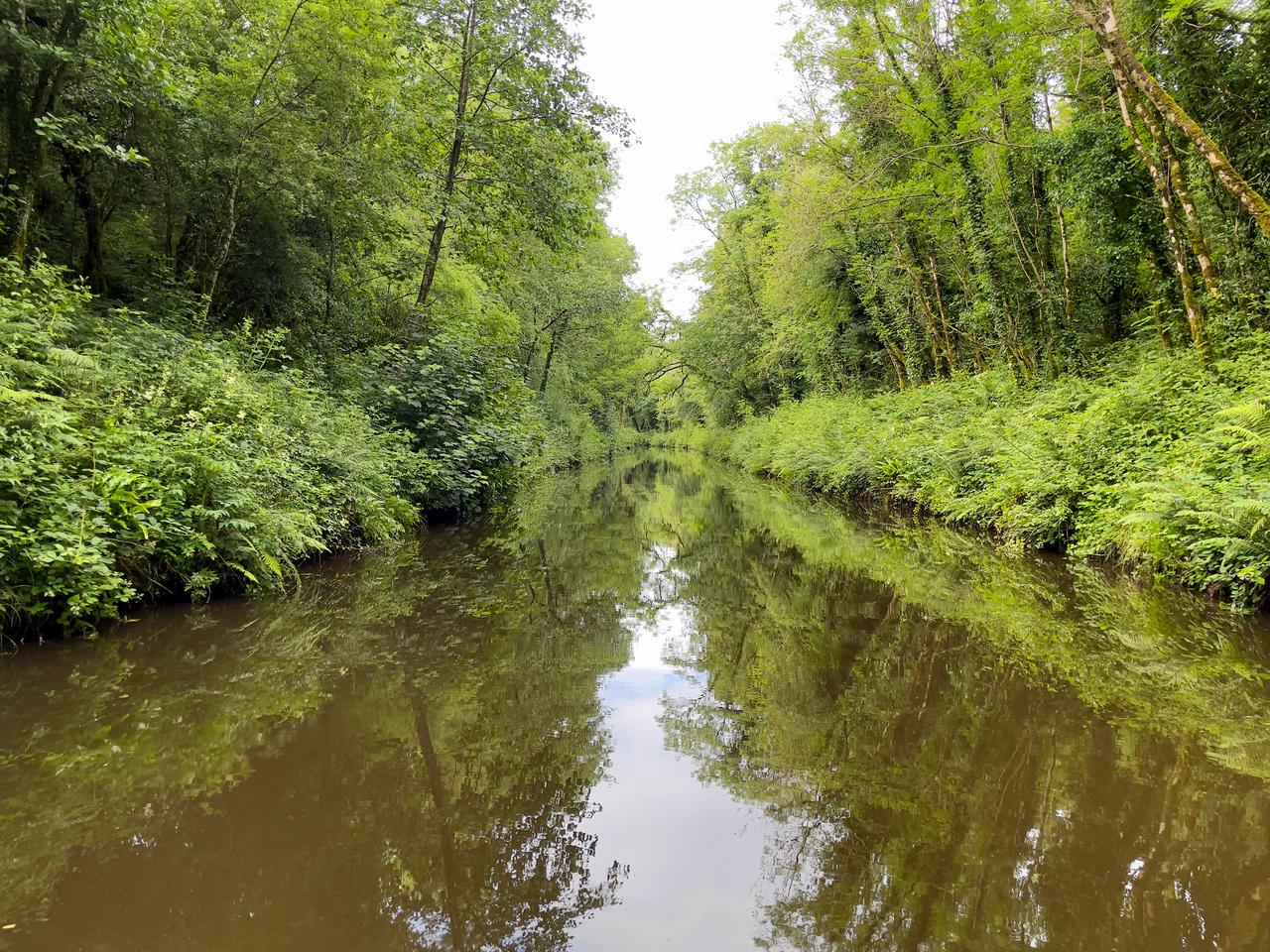 Keep Discovering Ireland's Hidden Heartlands
Gently gliding down the calm canal, completely immersed in nature, my mind, for the first time in a long time, isn't racing. It's as still as the water. My heartbeat is as slow and steady as my rhythmic paddling. I am fully in the moment and loving every minute.
Yet, mere moments ago, I was wobbling on my knees trying to get my balance on this oversized surfboard, but now, I am upright and down for some fun on my standup paddleboard safari in Ireland's Hidden Heartlands.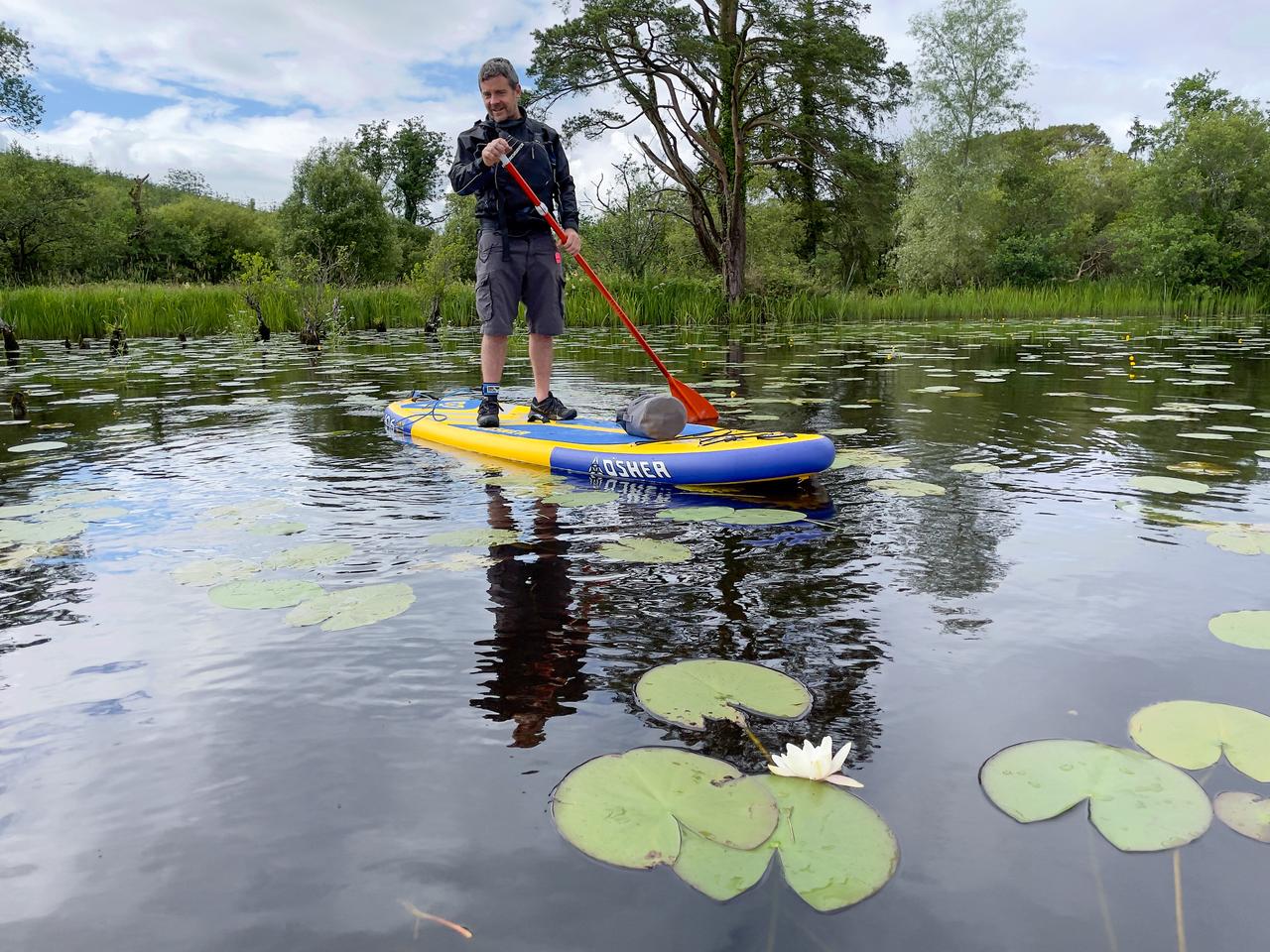 I don't need sponsors,
I surf better when I'm broke anyway.
Dave Parmenter Surfer
That's the great thing about stand up paddleboarding, it's relatively quick and easy to get the hang of compared to other water sports, so I'll definitely be a pro after my few days break here. It's made even easier if you have a good teacher and Lee of Leitrim Surf is one of the best.
We are paddling the Lough Allen Canal in Drumshanbo, Leitrim, which, for over a century, was plied by barges carrying coal from the Arigna mines. Nowadays, it is part of the Shannon Blueway and where Lee guides people on his Drumshamazon SUP tour.
"It's like the Amazon here," says Lee. With its verdant banks, lush vegetation, warm water and current humidity, it really does have rainforest vibes. Instead of chattering monkeys, though, the high pitched piping of kingfishers is the soundtrack. The only other sound is the plinking of raindrops. Being on the water in the rain is incredibly serene and invigorating. It is fun too, like being a kid again splashing in puddles.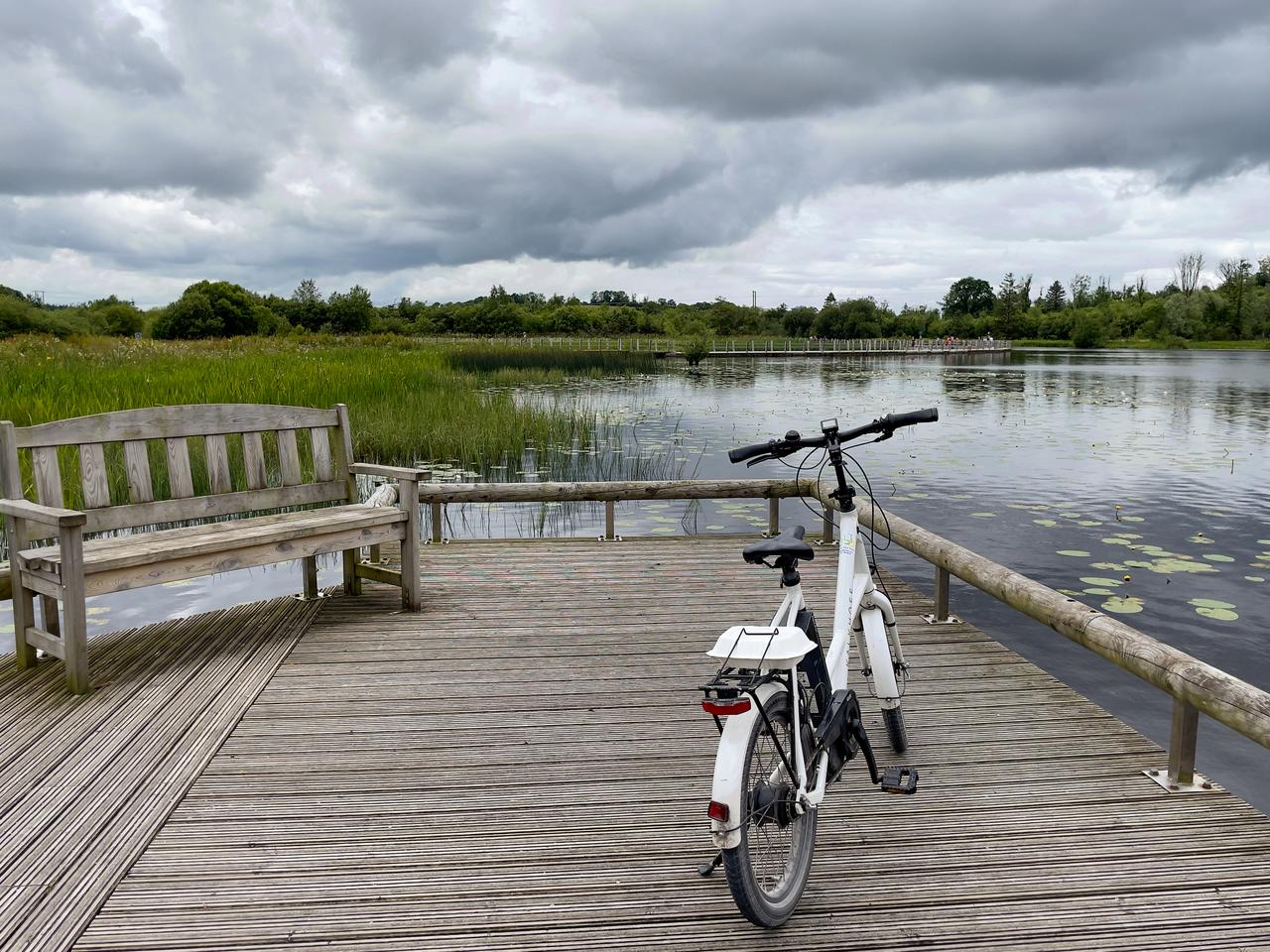 The canal opens out onto beautiful Acres Lake adorned with lily pads and exotic looking yellow and white flowers, which amplify the jungle factor. Relaxing on our paddleboards, we drink in the views whilst Lee chats enthusiastically about the biodiversity and history of Leitrim's many waterways.
Leitrim is the land of lakes, rivers and canals, which are a playground for water enthusiasts. In fact, Mother Nature has bestowed an abundance of natural assets on this part of the country, known as Ireland's Hidden Heartlands. But truth be told, there is nothing hidden about the charms of this region. They are laid out for all to see in their waterways, hills, mountains and landscapes. With plenty of greenways, blueways, walkways and cycleways making your way around this scenic part of Ireland has never been easier. Whether you are into walking, hiking, biking, cruising, paddling or angling, Ireland's Hidden Heartlands is the place to come to get active in nature.
Whilst paddleboarding is a great, gentle introduction to the pleasures of exploring the waterways, if you want to crank it up a gear, swap the paddles for pedals
Electric Bike Trails, Leitrim
In the heart of Leitrim Village, you'll find Electric Bike Trails where you can rent an electric bike and go twice the distance with half the effort. Hurrah! Electric bikes are an energy saver when you have children in tow as you can put them in a trailer which the bike tows. It is a fun way to cover a lot of ground without little legs tiring out. For even more fun, hire a tandem bike and take the back saddle!
Explore the tranquil, traffic-free trails along the Shannon Blueway which take you over the charming 600-metre floating boardwalk of Acres Lake and up to the woodland getaway of Lough Key Forest Park.
Pack a picnic and pitstop along the way at the picturesque rest areas. The cute wooden huts are also great places to shelter from summer showers. As you whizz by, say hi to the curious sheep and gawp at the lavish waterfront homes, look out for wildlife and wave at the passing boats.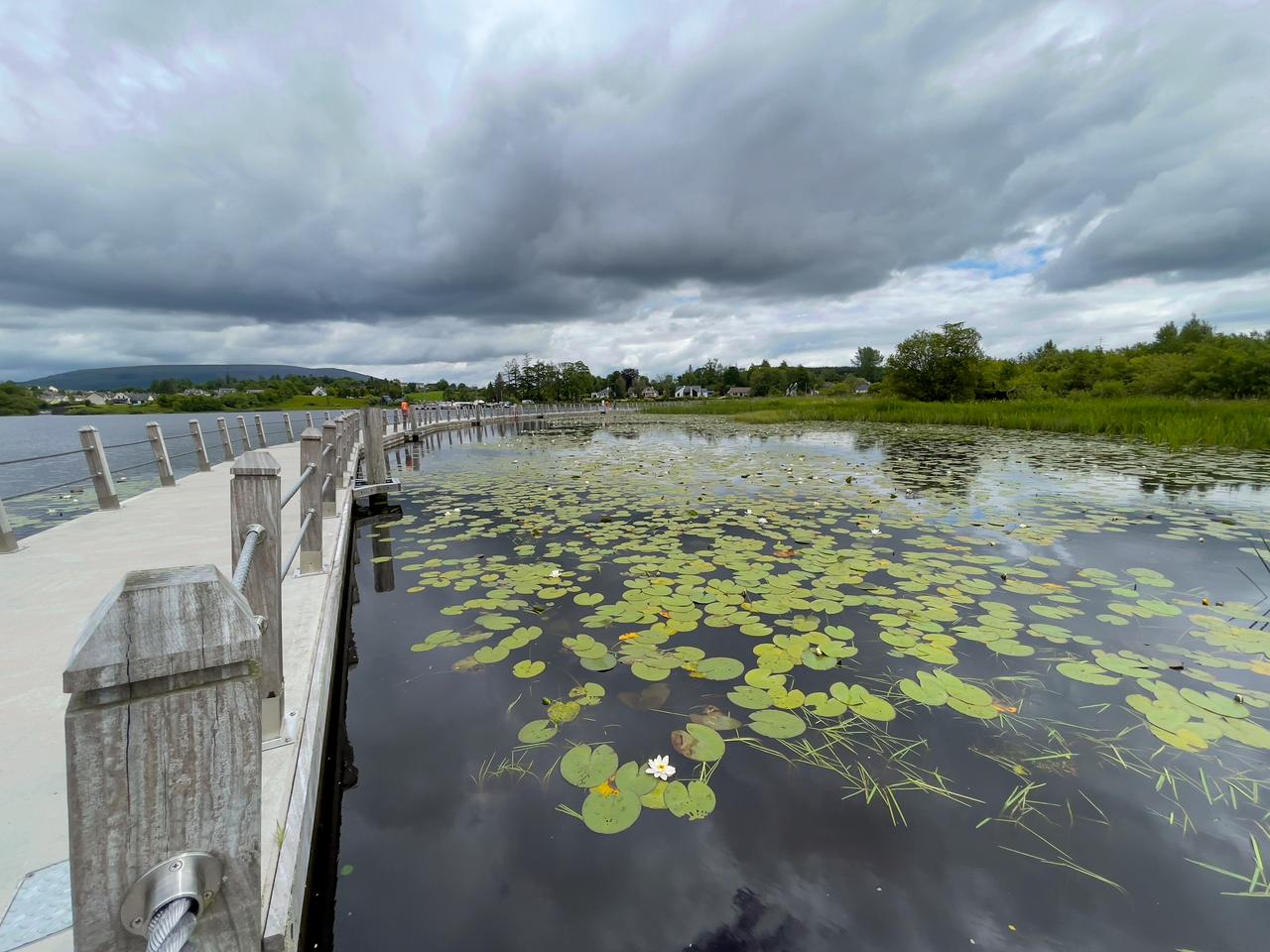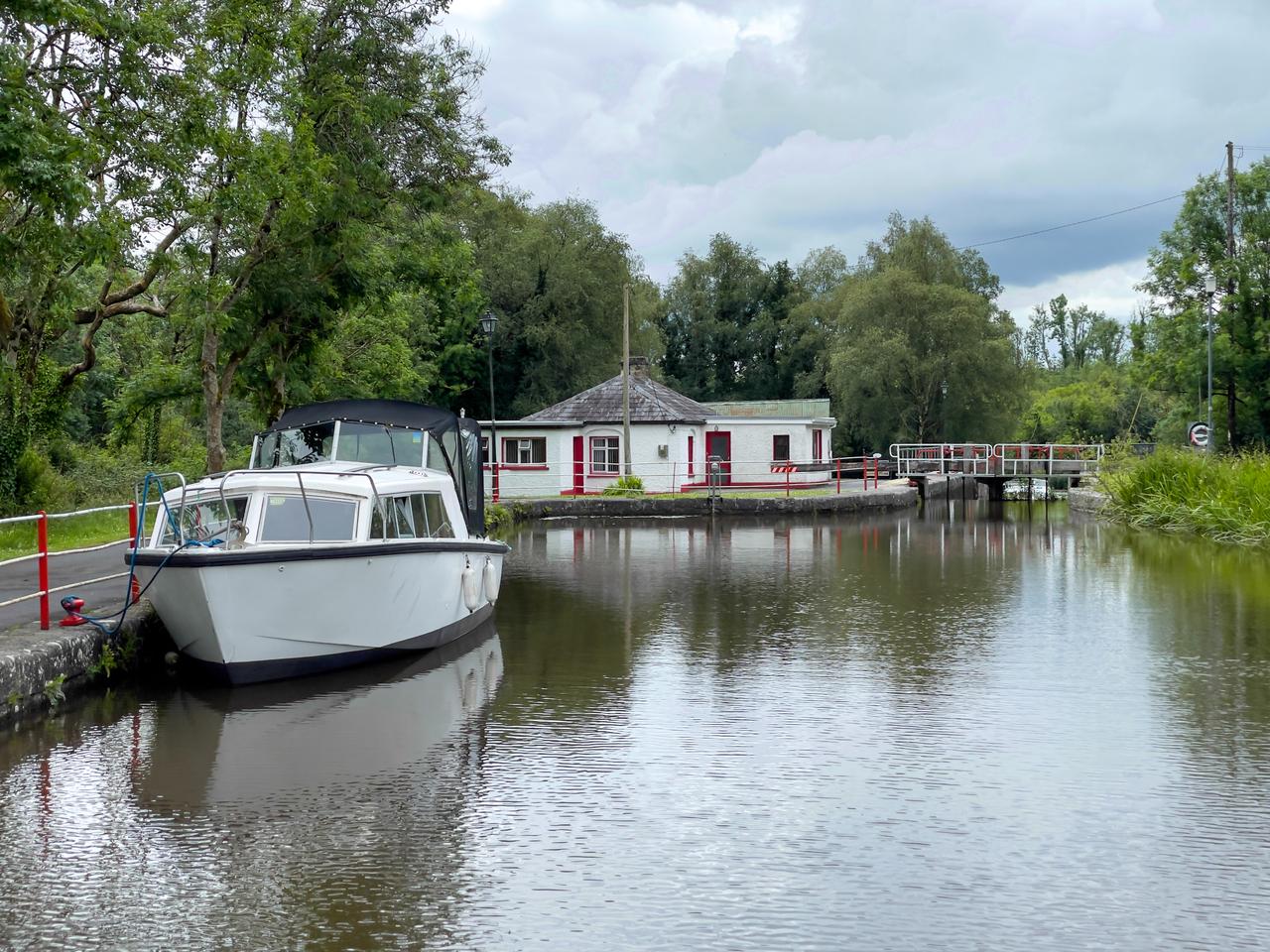 Under pedal-power, you'll reach the village of Drumshanbo in no time where you can continue the water activities with some uisce beatha at The Shed Distillery. This is where Drumshanbo Single Pot Still Irish Whiskey is made, the first whiskey to come out of Connacht for more than 100 years. It's also where Drumshanbo Gunpowder Gin and Sausage Tree Pure Irish Vodka are made.
On a self-guided tour of the working distillery, you'll learn about the history of the distillery, see the distillers in action and smell the aromatics and botanicals that give each drink their unique qualities. You'll get to taste them too and feel the liquid warm your nose, mouth and throat as you swirl, sniff and sip.
Afterwards, sink into a comfy armchair in the botanical-inspired Honey Badger Bar and relax amongst the foliage as you enjoy a cocktail or mocktail. Fuel up for the rest of your journey with some fresh, tasty food from the Jackalope Café which can be enjoyed al fresco on the outdoor terrace. Wait till you see the delicious dessert cabinet filled with the most scrumptious cakes. The glazed chocolate mousse cake is exquisite. Resistance is futile.
Before you leave, make sure you exit through the gift shop and pick up something nice from the special range of distillery-exclusive bottle editions and local artisan crafts. There's a carrier on the back of the bike, so you've no excuses not to shop!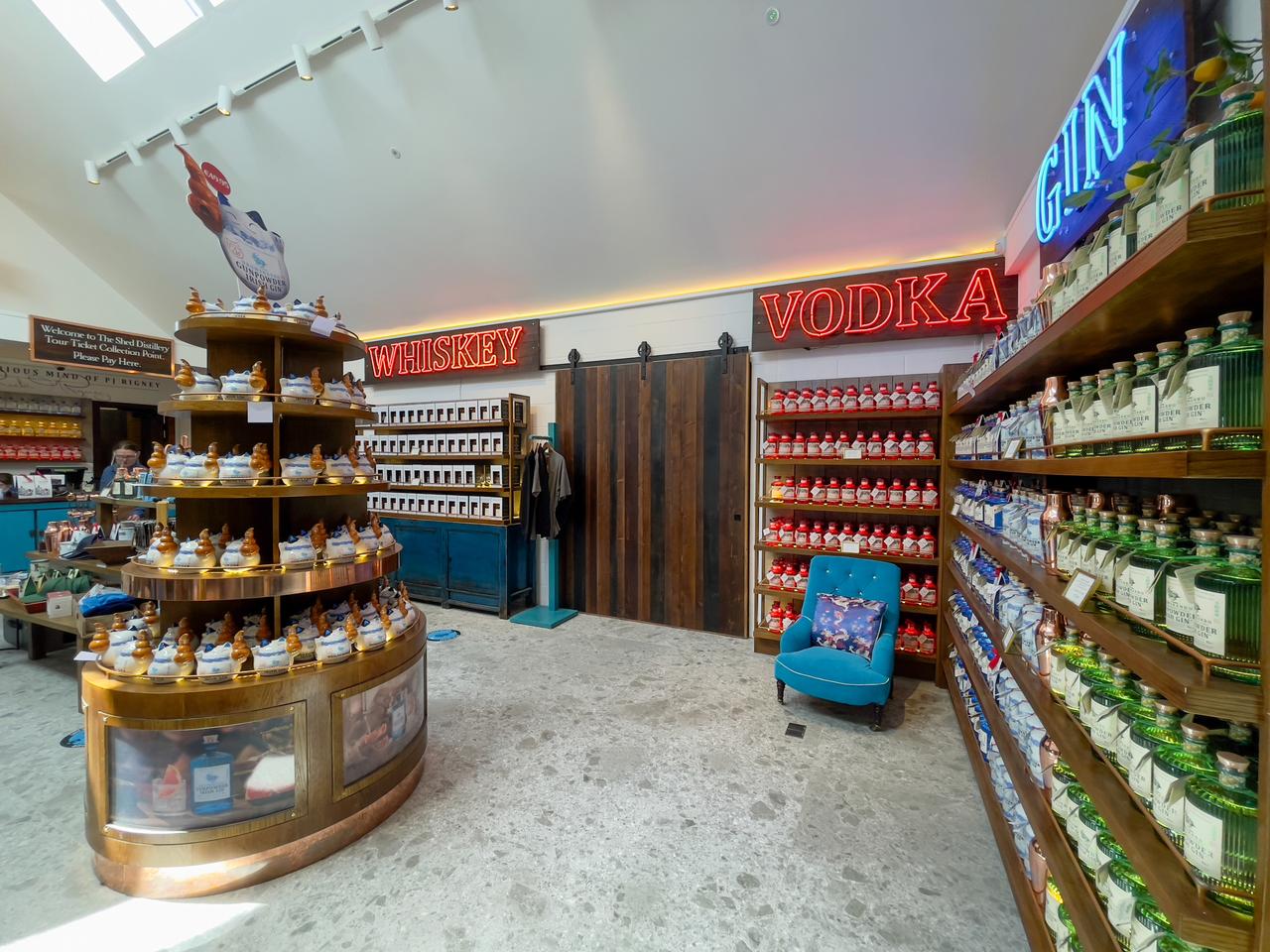 The Shed Distillery, Drumshanbo, Leitrim
Electric Bike Trails, Leitrim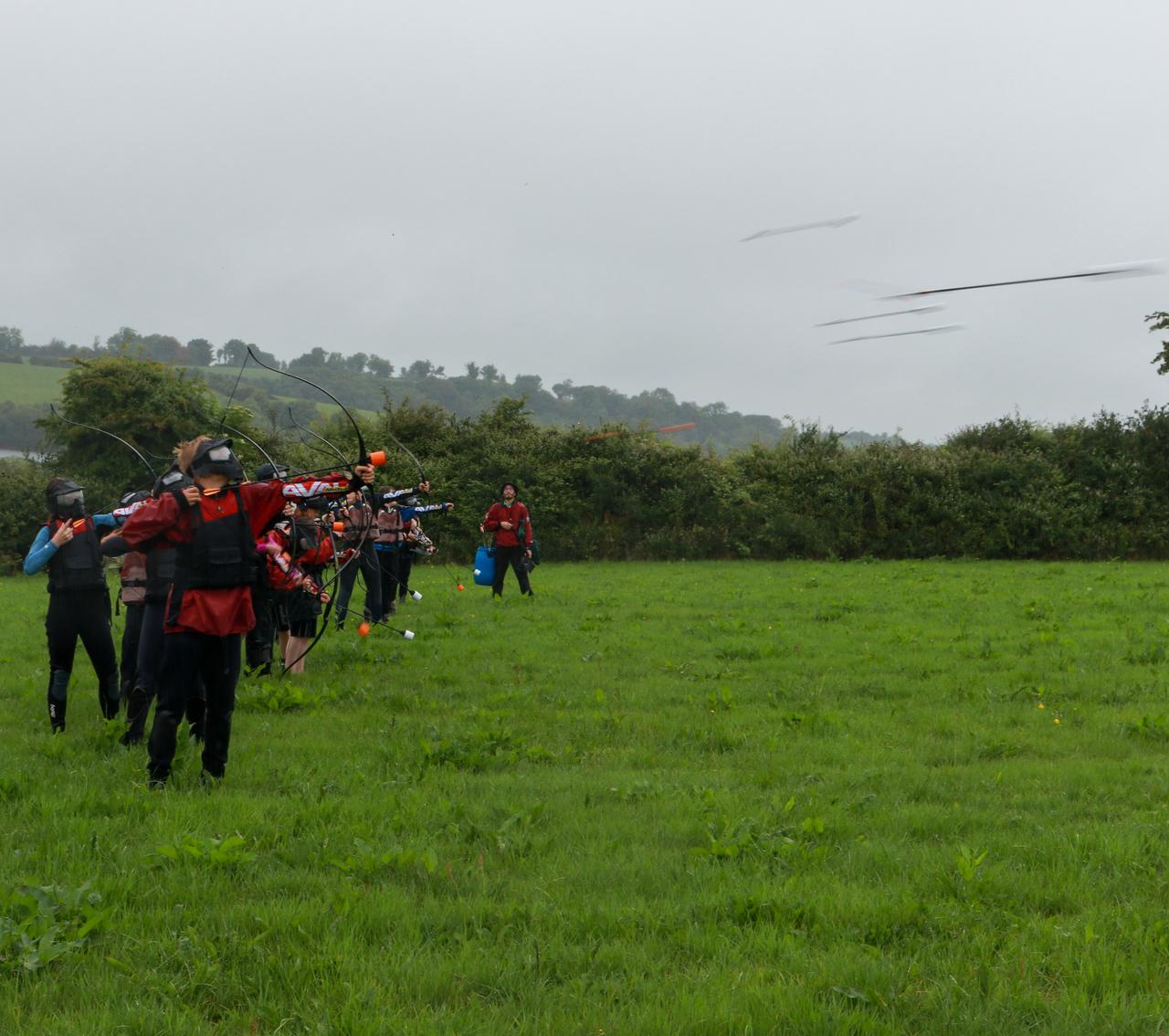 Back on the bike, it would be remiss not to venture just 8km up the road to the Arigna Mining Experience, Ireland's first coal mine museum. Remember the coal on the barges on the Lough Allen Canal? This is where it came from. It is a great place to dig deeper into the history of the area.
Arigna sits in a picturesque valley with sweeping views of Lough Allen and Sliabh an Iarainn (The Iron Mountain). Coal mining took place here for 400 years. The last mine was shut in 1990 - so not that long ago at all.
On the Arigna Mining Experience, you follow in the footsteps of the miners and go underground into an actual mine. Prepare to be astounded by the stories your tour guide, an ex-miner, tells you about the daily working life of a miner. The whole experience from start to finish is incredibly engaging and enjoyable. The guided experiences will be up and running again on July 19th, but you can book your tickets online now.
Emerging from the dark mine, you'll be more appreciative of the picturesque scenery and the fresh air. Breathe deep and fill up your lungs. Those sweeping views across Lough Allen and Sliabh an Iarann can also be admired from the cafe, which has huge windows that frame the scenery. The cafe serves a delicious selection of hot and cold food made in-house with local, seasonal ingredients.
If the constraints of the mine have you itching for more of the great outdoors, make your way to Cavan Adventure Centre where you can run, pedal and paddle, wild and free. It is a great base to explore Cavan's lakes — it's said there are 365 lakes in Cavan, one for each day of the year. Take to the water on a guided boat tour, or hire a kayak, canoe or boat and go island hopping. We recommend navigating your way to the idyllic Lough Oughter, where the historic Clough Oughter Castle stands majestically on an isolated island.
For something a bit more vigorous, you can also try archery, canoe polo and yoga on the water on a paddleboard. If you prefer terra firma, hop on a mountain bike or e-bike and hit the trails to explore the undulating landscape.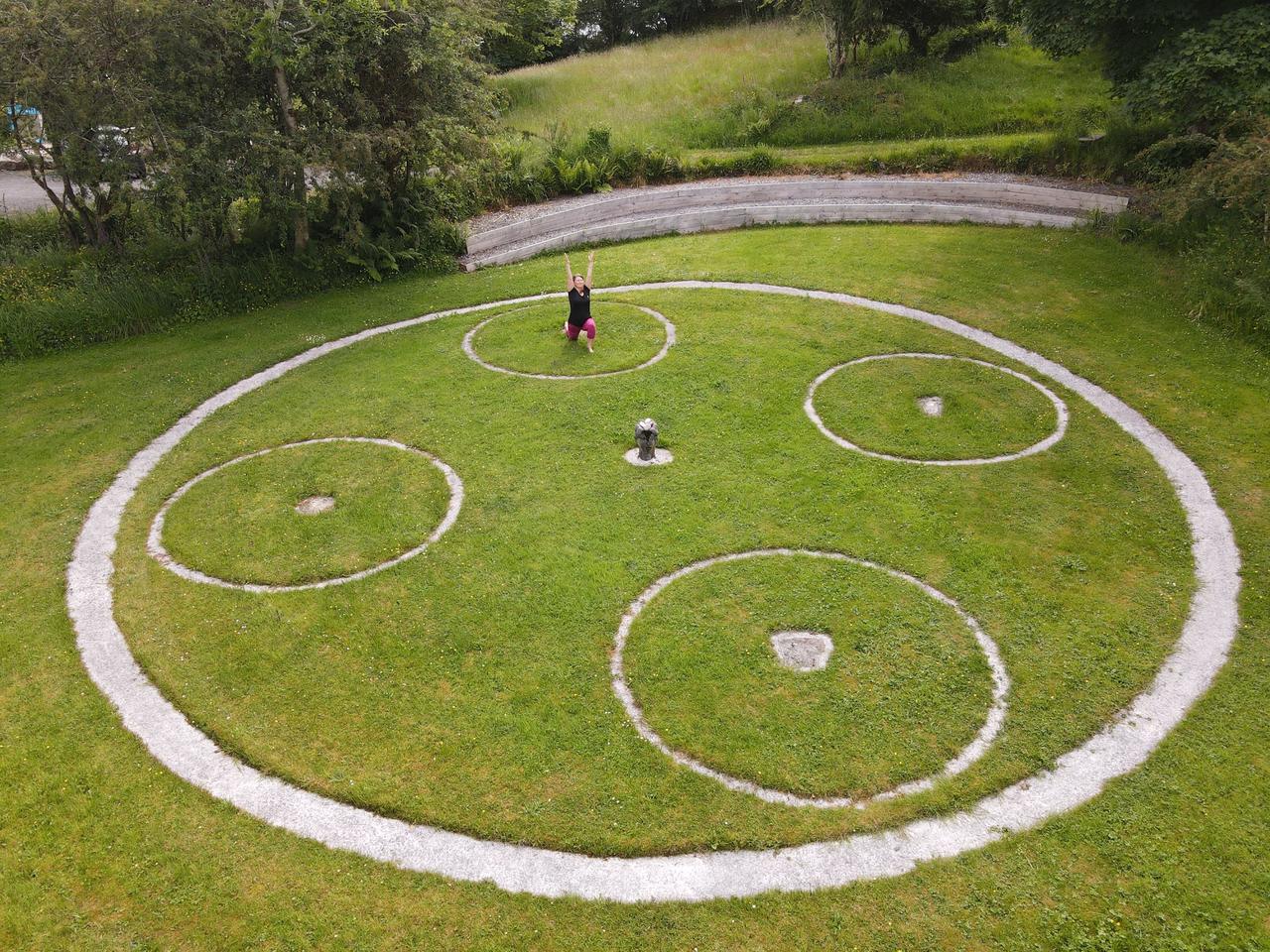 After such fierce fun, you'll probably be ready for some R&R. At Ard Nahoo Eco Retreat nestled in the hills of Leitrim, you can reset, revive and rejuvenate in a self-catering eco-cabin. Soothe any aches and pains with a lingering soak in the hot tub and a purifying session in the outdoor sauna. Stretch out sore, tight muscles with a restorative yoga session. With no Wi-fi, it's a wonderful opportunity to disconnect your devices and reconnect with nature and loved ones. You'll be totally zen in no time. However, if you just can't sit still and haven't had enough of being active in nature, you can enjoy a canoe journey down the River Bonet.
And that's one of the many great things about an active break in this part of the country, it can be as wild or mild as you like.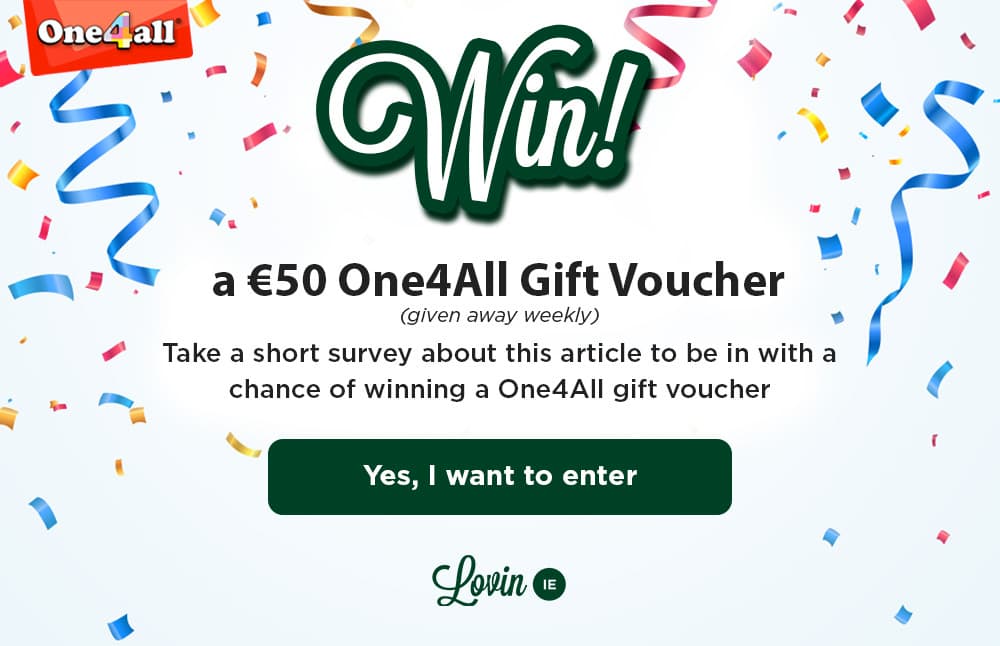 Ard Nahoo Eco Retreat, Leitrim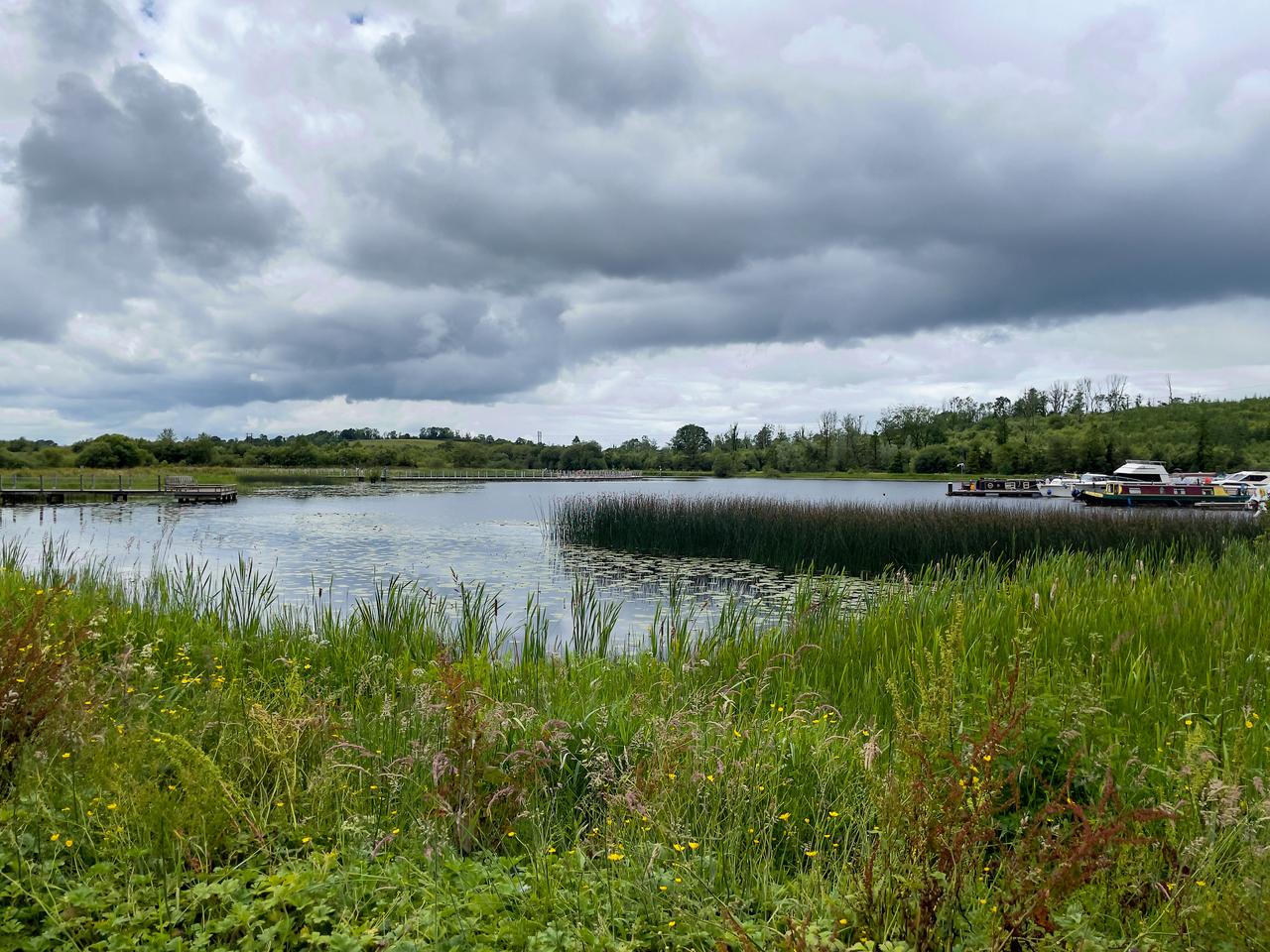 So, after months of waiting to travel, it's time to get out there and make a splash. From wet and wild activities to slow adventures, endless walks to heritage gems, Ireland's Hidden Heartlands has something for everyone, whatever the weather.
Capacity restrictions may be in place at visitor attractions, sites and restaurants so you are encouraged to book ahead to avoid disappointment.
The Leave No Trace principles help us make as little an impact as possible on the incredible Irish landscape as we explore the outdoors this summer and beyond. Keep outdoor areas safe, clean and free from waste/hazards, and help protect the natural environment. Love this place, leave no trace.
In Partnership with DiscoverIreland.ie


In partnership with Discover Ireland