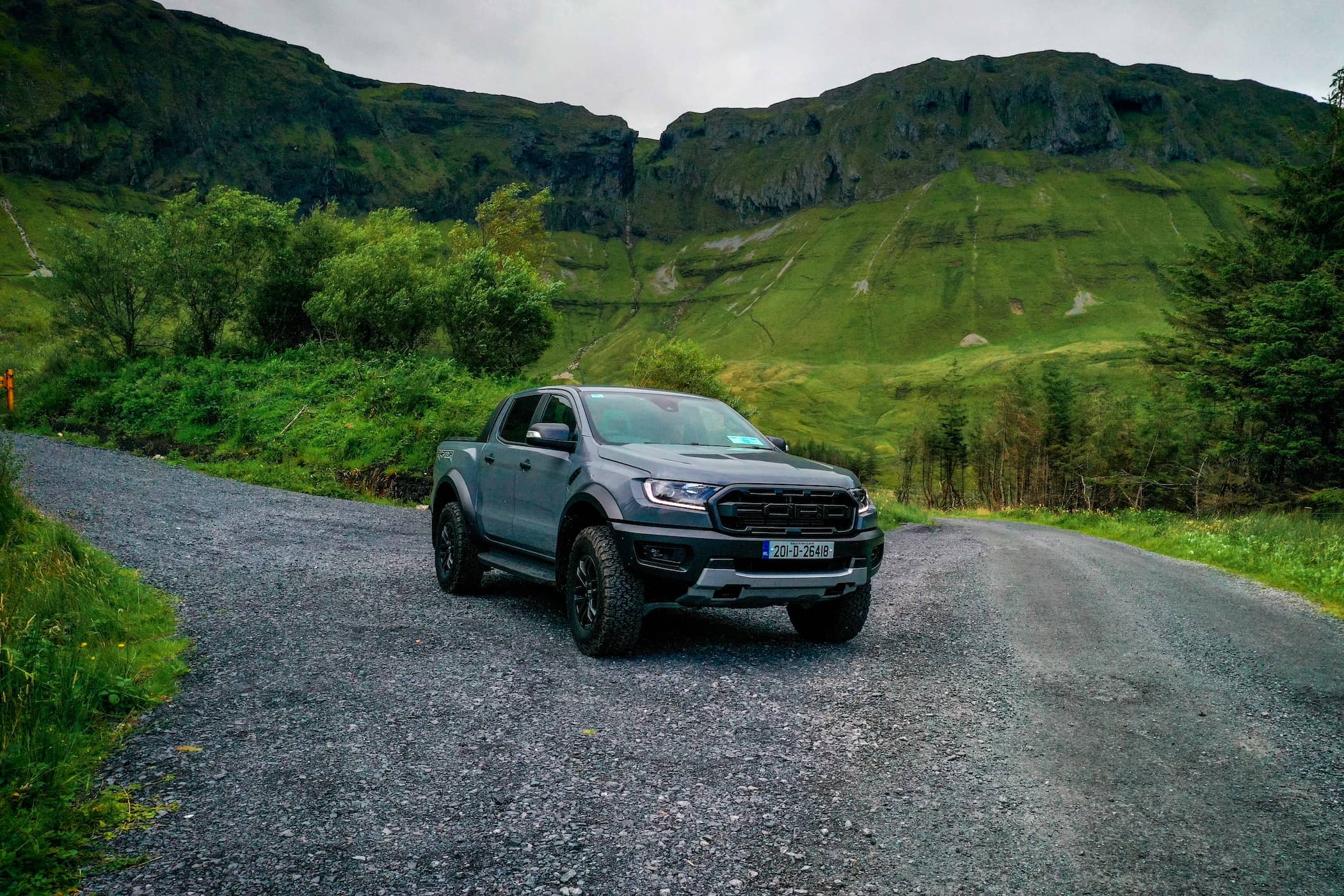 We went on an adventure with surfer Conor Maguire
We've teamed up with Ford to make our way around Ireland seeking adventure. This time, we took the Ford Ranger Raptor to Sligo and Donegal to hang out with top Irish surfer Conor Maguire.

Having surfed since the age of 11, Conor has earned quite a reputation as a leading surfer. He has been nominated for six World Surf League Big Wave Awards and finished in the top five in the Tube of the Year category at the Big Wave Awards in 2017. We got to catch up with Conor about his love for surfing, nature and that addictive adrenaline rush he gets from taking to the waves.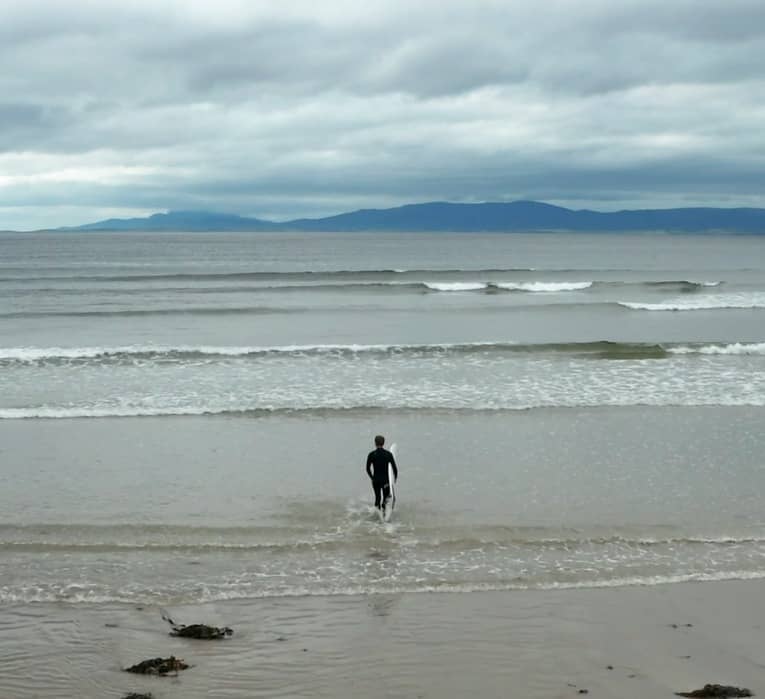 I don't need sponsors,
I surf better when I'm broke anyway.
Dave Parmenter Surfer
How did you get into surfing?
"I got into surfing when I was about 11 with a good friend of mine, just down at the beach at my house. We went every day, pretty much, and just got absolutely hooked and loved it.

"Surfing is a lot different than all other sports. Being out in nature and being immersed in it all is really nice. Also, just being based at the beach, it was super easy for me to go surfing every day."
How do you prepare for a big wave session?
"A lot of the prep is done months in advance. We would do a lot of training in the gym, a lot of pool stuff, and trying to do as much as I can on the day. On the day, I usually just try to keep it as regular and as normal as any other day, just relax and take it as it comes."
Do you have any certain music you listen to or food you eat before a competition?
"I usually just eat something small enough like porridge or eggs and a wee Red Bull before I paddle out to give me a boost for my session. Music-wise - anything from Black Sabbath to Fontaines to Arctic Monkeys."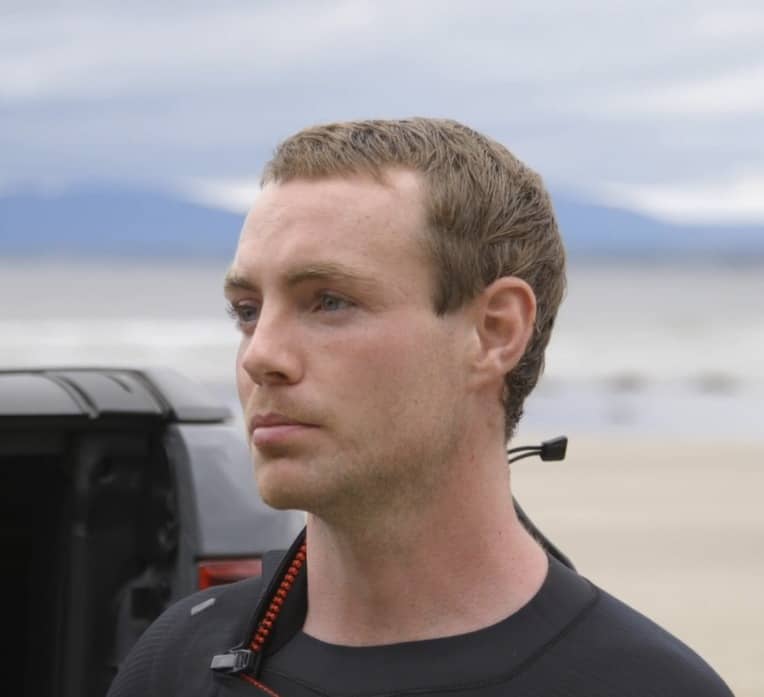 What kind of training do you need to do for surfing?
"As I said, a lot of training I do is a lot of stuff in the gym. There would be a lot of circuits and all of that, but mainly it would be stuff in the pool like breath-holds to train my body and mind to get used to being underwater for a long time. "
Can you describe that sense of adventure you get when you're coming up to ride a big wave?
"I guess it hasn't really changed for me over the years since the first time I went. I just got crazy butterflies and the fear levels were so high. You feel sick to the stomach with the fear, but I suppose that's what keeps you going and the sense of overcoming that fear is what makes it so fun. The addictive part is the adrenaline coursing through your veins. That's what brings you back for more."
Have you ever had any serious injuries or bad falls?
"I've had a good few. I've had multiple concussions, broken fingers, broken ribs, broken vertebrae. It all adds up over the years, but it's inevitable with what we do. It goes hand in hand with it. You kind of have to expect that rough side of it I guess."
Many surfers seem to have a deep appreciation for the sea and the wider environment. Where does that stem from?
"I suppose a lot of surfers have such a deep appreciation for the sea and the environment because we're immersed in it every day. We see regularly the impact that humans have on those places. Remote beaches that should be pristine nature-wise would be covered in rubbish or little bits of plastic and stuff that shouldn't be there. I guess just regular contact with that makes you become more aware of it. "
You seem to be constantly on the go. How important is it for you to have a car that can match your lifestyle?
"For surfers, we've got a lot of different equipment and a lot of bulky stuff. It's great to have space to fit all of that into a vehicle and to have the ability to go anywhere you want because a lot of it is in mucky off-road area, so to have a four-by-four is really helpful."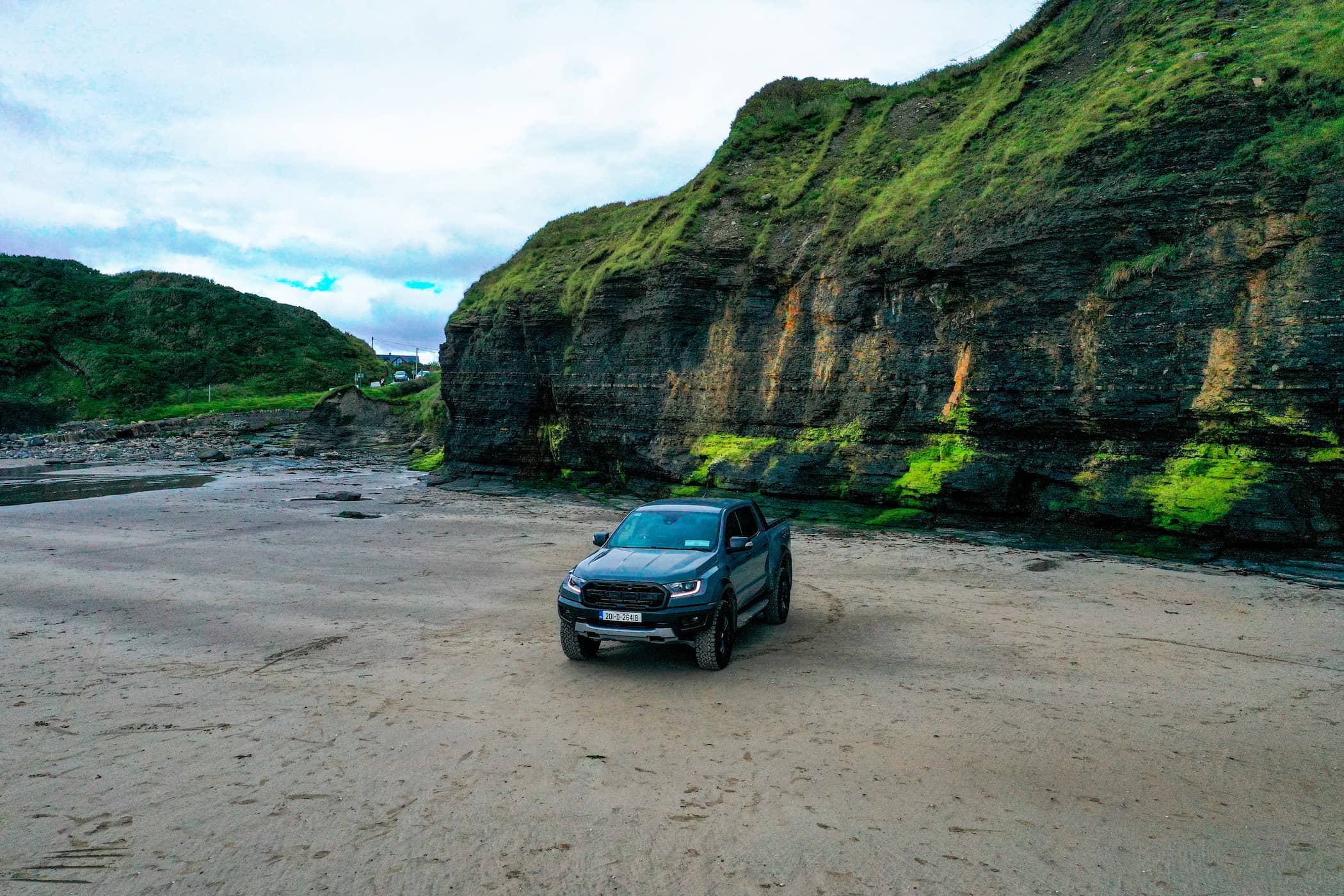 We seriously enjoyed our adventure in Sligo with Conor. Jumping in the Raptor and going to meet a sportsman like Conor in a beautiful part of the country certainly gave us our fix of inspiration to go on more adventures in Ireland this year.
Not only did we get to witness Conor in action and get to pick his brain about the thrill of surfing, but we also got the opportunity to drive the new Ford Ranger Raptor. And it was ideal for this kind of journey. Built to withstand high-impact off-road events, it's the toughest and most high-performing version of the Ford pickup – perfect for loading bulky surf equipment into. The side step boards also feature drain points for sand which helped to keep things from getting too messy.
We meet Conor in the quaint little town of Mullaghmore on a stunning summer day, packed his surfboards into the Ford Ranger Raptor and went on a spin Mullaghmore, getting amazing sea views.
Our first stop after this was to take in the breathtaking views that Benbulben has to offer. This lavish mountain range is like no other and we got as close as we could to check out the breathtaking peaks.
We then head to Rosnowlagh in Donegal to take in the views and do some off-roading on the beach before we stop at Foam cafe for a quick bite to eat.

Our last stop of the day is beautiful Tullan in Donegal where Conor is going to get his surfboards out and show us some moves. And it was awesome to see Conor in action, tackling and gliding along huge waves. One might say it was pretty jaw-dropping.
Our time with Conor in stunning Sligo was quite unforgettable. We were treated to some absolutely insane views, some great chat with Conor and a wonderful drive in the Ford Ranger Raptor, which navigated the winding roads and off-track wonderfully.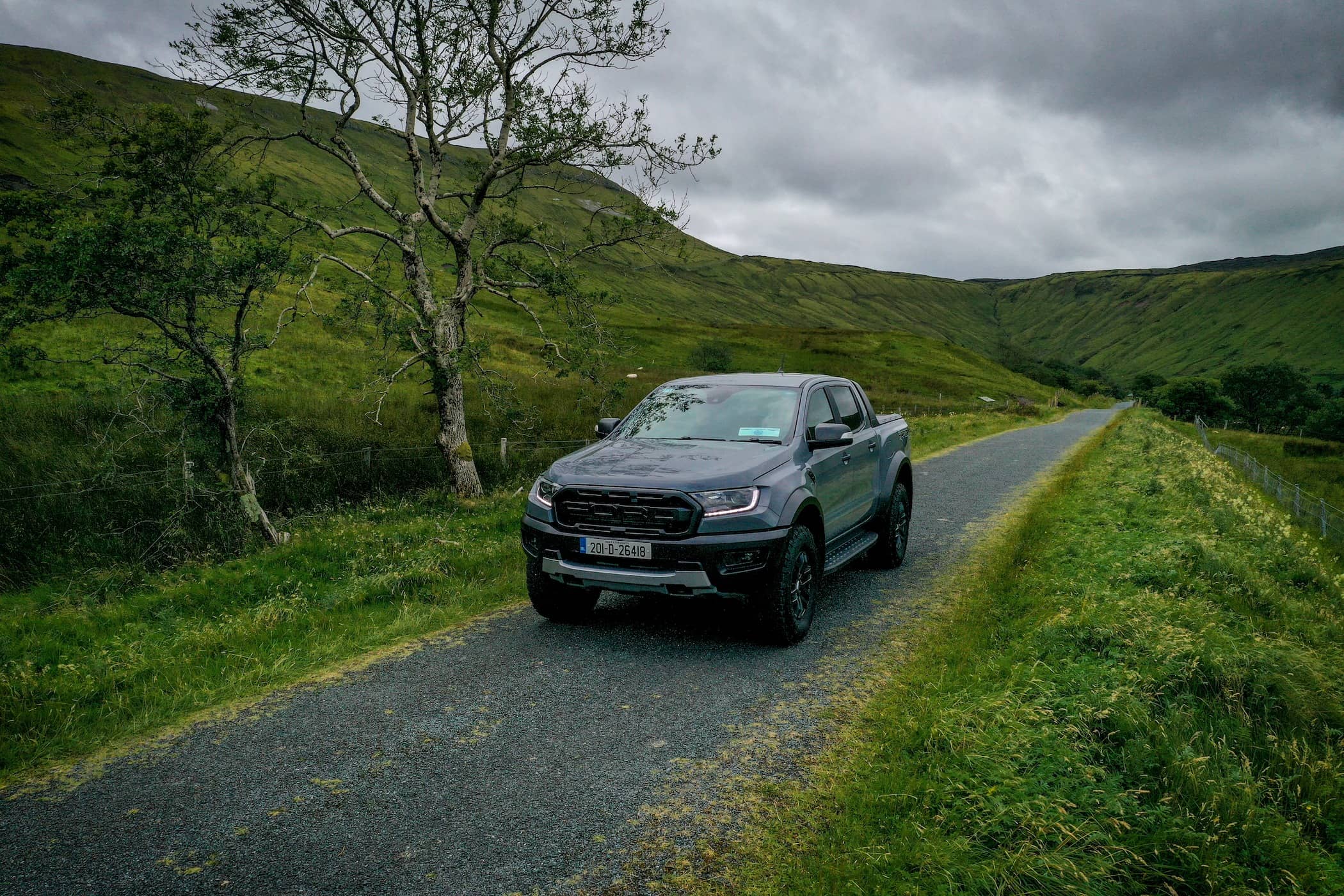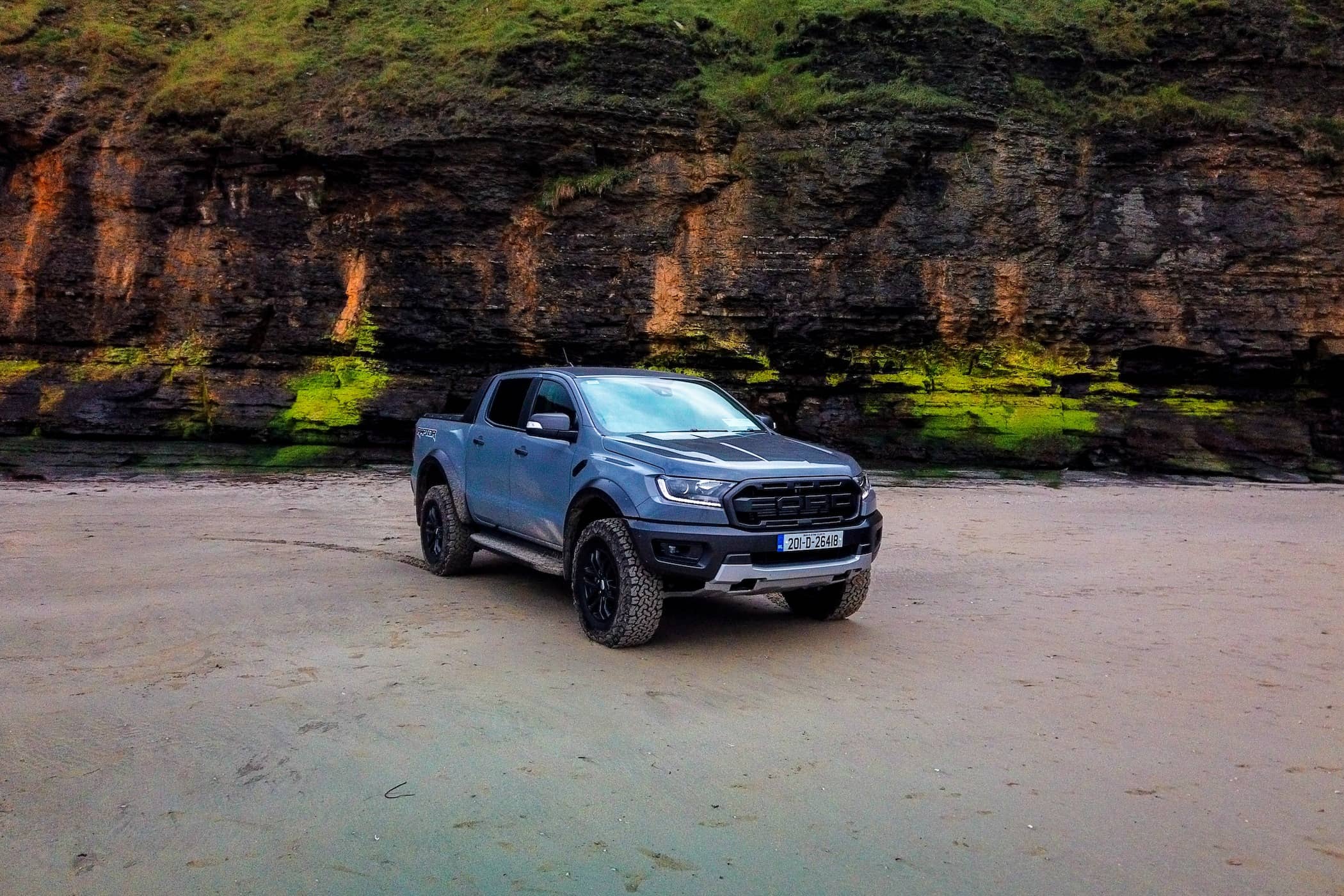 The Ford Ranger Raptor

The Ranger Raptor has been bred for off-road performance. This is a vehicle engineered from the ground up to dominate every environment. And it's like no other.