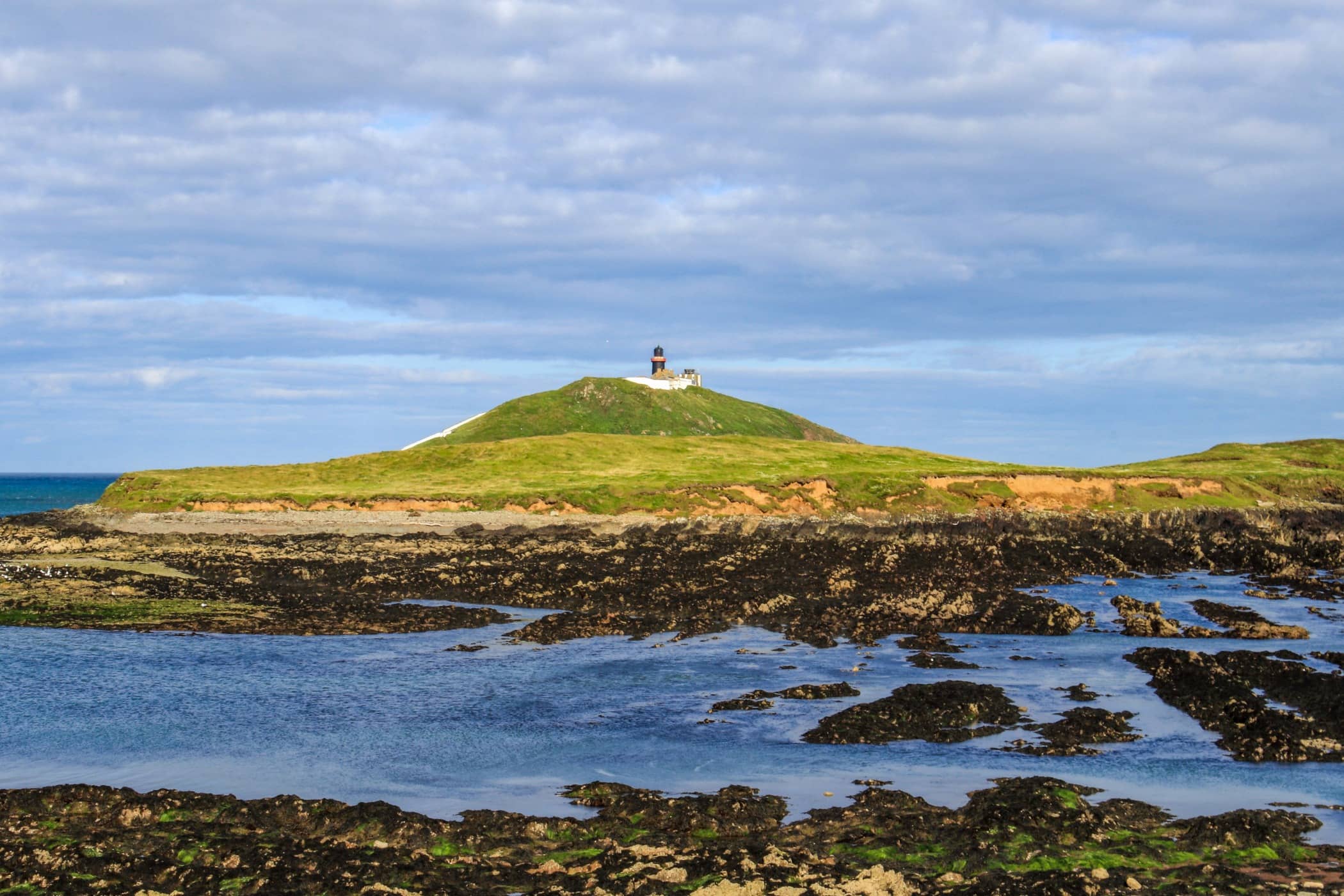 Cork - Make a break for it
Known as the city of steps and steeples, Cork could be renamed the city of culture and cuisine.
With a strong sense of tradition, Cork has a lively cultural scene that could steal the crown from Dublin, and, when it comes to food and drink, Cork revels in its reputation as a gourmet destination and continues its rich history of brewing and distilling. You'll be well fed and watered around here.
Its compact size gives the city an intimate feel and means it is easy to get around on foot or by bike and being a student city, there is a sense of fun and vibrancy especially when you move away from the tourist hotspots.
While many see it as a pit stop on the way to the West, missing out on Cork City is a mistake, and, as you'll see, there are plenty of reasons to linger longer in Cork.
So pack your bags, bring your appetite and walking shoes, and make a break for it to Cork City for some revelry in Rebel County along the River Lee.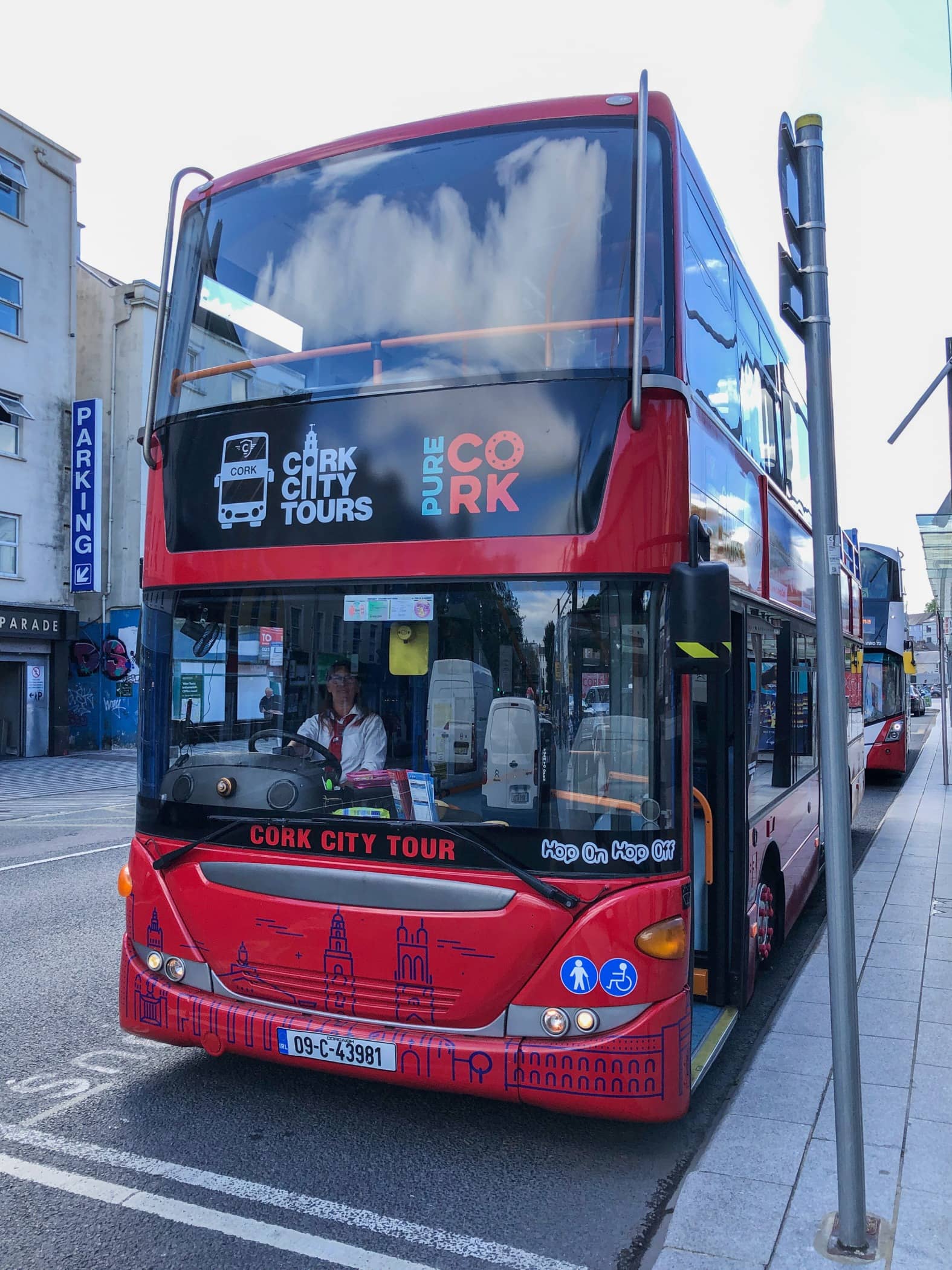 I don't need sponsors,
I surf better when I'm broke anyway.
Dave Parmenter Surfer
Get the lay of the land with a hop-on/hop-off bus tour
Cork city centre lies on an island on the River Lee and it has spread out from the marshes to the surrounding undulating hills. The river flows through the city in two main channels, so as you explore the streets you'll be crossing lots of bridges. Who needs Venice?
And while Cork is a compact city that can be explored by foot, one of the best ways to get the lay of the land, and to get to the top of those hills, is to climb on board an open-top hop-on/hop-off tour with Cork City Tours. The novelty of an open-top bus never wears off and you get wonderful vantage points of the city being up high on the double-decker bus. You get terrific photos too.
Top tip: Stay on the bus for one full loop of the city. This way you'll hear the full commentary tell-ing the history of the city and you'll get your bearings. Once you know where everything is and how the city is laid out, you can then plan your day and time accordingly to really make the most of your break in the city.
Once you decide what attractions and neighbourhoods you'd like to explore you can use the bus like you would public transport. Just hop on and then hop off at any of the 14 different stops at points of interest, your ticket is valid for a full 24 hours.
The hop-on/hop-off bus is a fun thing to do with children and taking the bus means you don't have to push a buggy or carry tired little ones up and down the hills.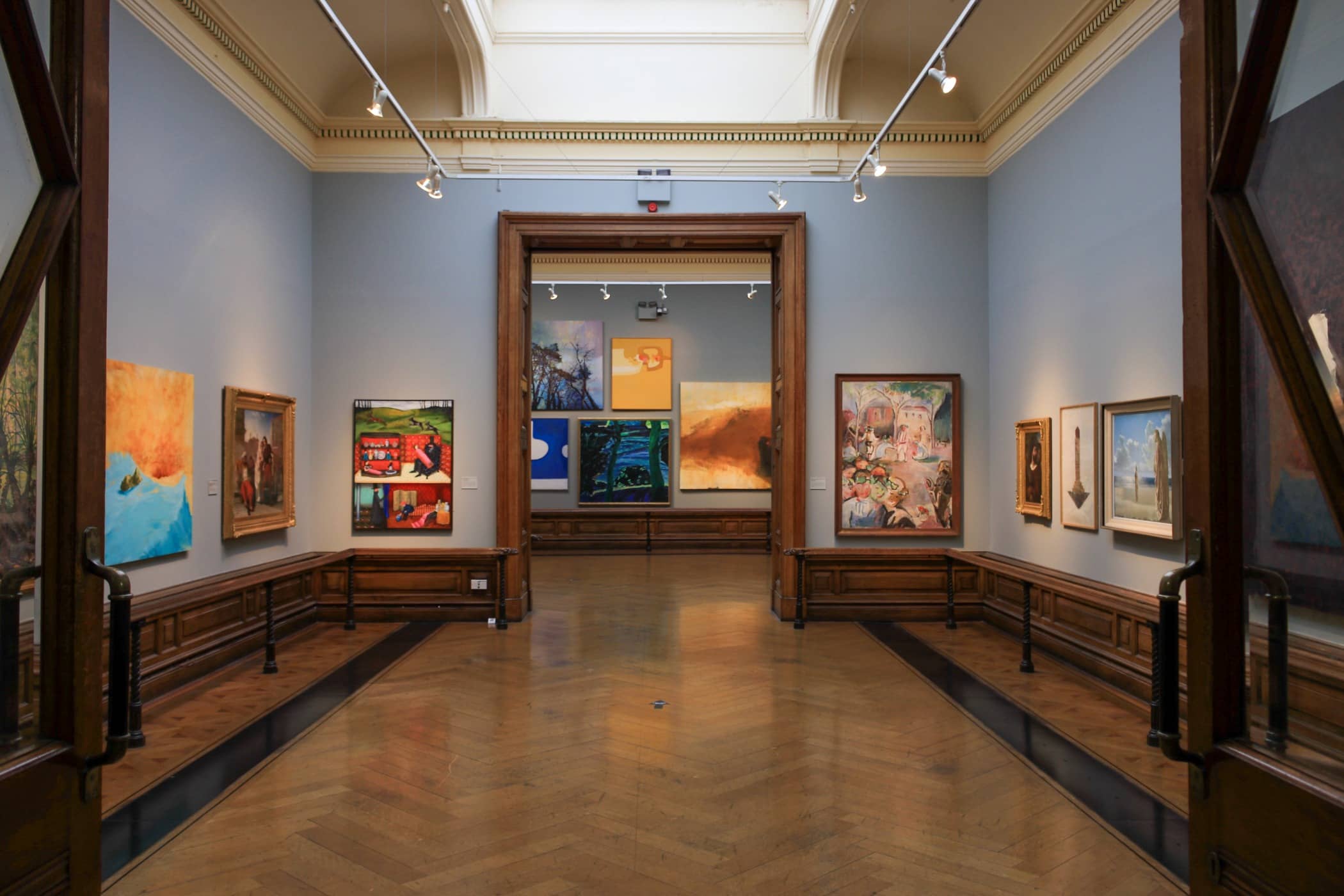 Get your culture and caffeine fix at the Crawford Art Gallery
Cork city holds a wealth of architectural treasures and one such building, parts of which date back to the early 18th-century, is the Crawford Art Gallery - formally the Customs House. Not only is the building beautiful, but its contents are also marvellous. Home to the famous Canova Casts, which were gifted to the city of Cork over two centuries ago, the Gallery also has much-loved works by 20th-century Irish artists as well as having plenty of contemporary artists on the walls too. Visual installations and exhibitions change regularly and there is always something interesting going on.
Top tip: Make the most of this cultural gem and take the free Crawford Art Gallery tour which starts at 2pm every day.
Once you've had your cultural fix, get your caffeine fix in the pretty Gallery Garden Cafe and sit back, relax and enjoy some wonderful food and drink under the shade of the trees. We highly recommend the indulgent French toast which comes with banana, crispy Kanturk bacon, yoghurt and maple syrup. It's divine.
Discover the link between Jameson and Franciscan Well with a brewery tour
Cork has a rich heritage of producing whiskey and beer that goes back as far as the 18th-century, in fact, at one time there were fifteen breweries along the Lee Valley (I learned that on the hop-on/hop-off bus tour). While many of those breweries are no longer operational, the tradition of brewing in Cork is very much alive and kicking with plenty of craft brewers and distillers still in action.
Ireland's second oldest microbrewery is Franciscan Well on Cork's North Mall. The pub-cum-brewery is built on the site of the old Franciscan Shandon Friary, and yes, there is a well on the site, hence the brewery name.
Strolling around the premises you'll see the ruins of the friary and its lovey stone walls and under-neath the beer garden are the remains of some of the monks - don't worry, you can't see those. The brewery is bursting with history and the best way to uncover more is to take a tour.
A tour takes you through the history of the site, the beer-making process and finally a guided beer tasting of Franciscan Well brews.
Top tip - If you opt for the tour with the Jameson Caskmates tasting, you'll hear all about the collaboration between Jameson (distilled at the New Midleton Distillery just down the road) and the Franciscan Well. Back in 2014, the two companies teamed up for the Jameson Caskmates project which saw Franciscan Well age stout in whiskey barrels and Jameson distilling whiskey in stout barrels. The stout had a hint of whiskey and the whiskey had a hint of stout. It was a very successful partnership and you can taste the fruits of this project on the Caskmates tour.
After the tour, those in the know head to the onsite Pompeii Pizza bar and have a pizza paired with a pint. For more liquid loveliness, head upstairs to The Monk - the country's first brewhouse cocktail bar - and try out the incredibly creative and innovative cocktails made with beer infusions and re-ductions. What the folk here can do with beer is just remarkable. Even if you don't fancy a tour, this place is a lively joint for food and drink especially when the weather is good and you can sit out in the beer garden. Sláinte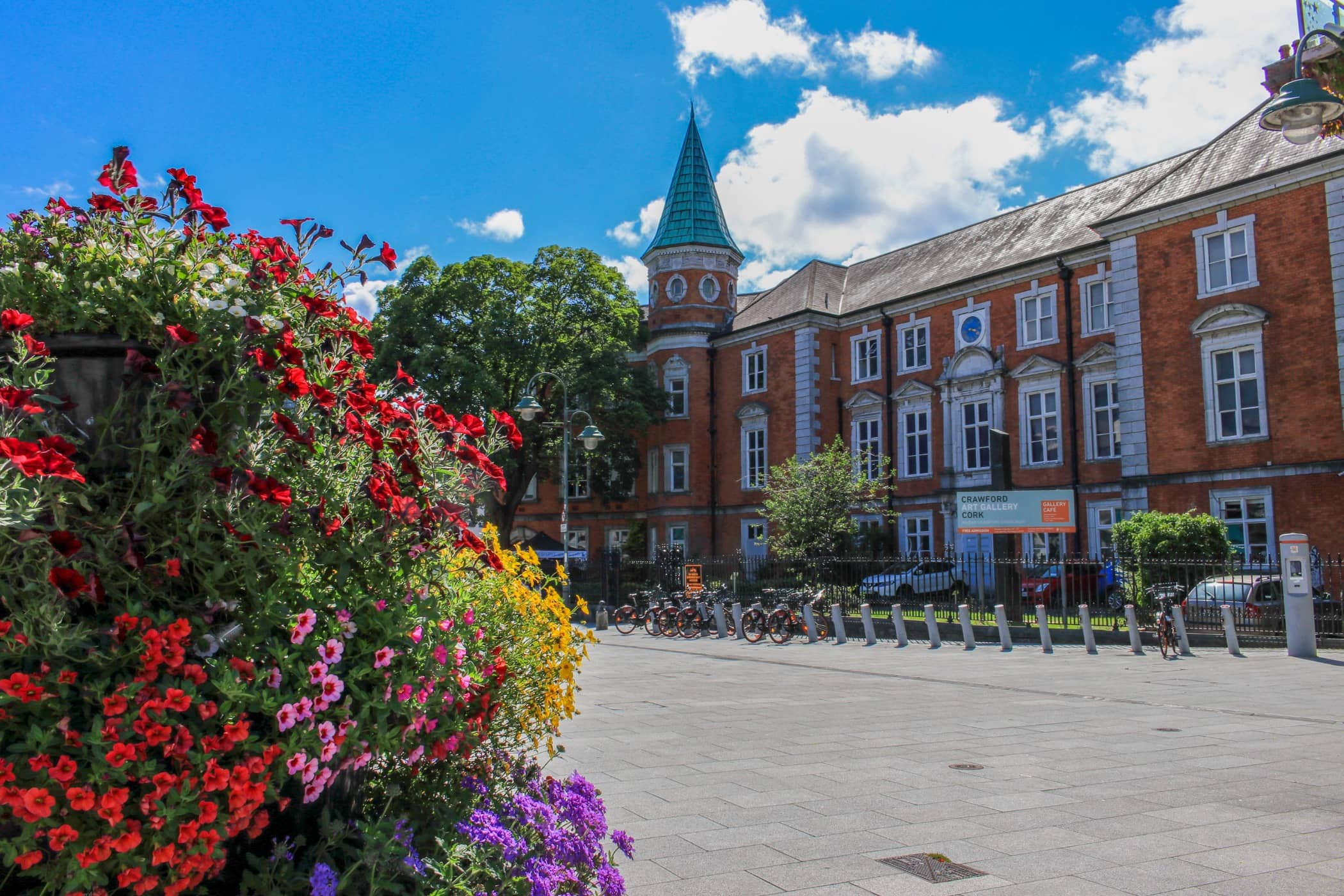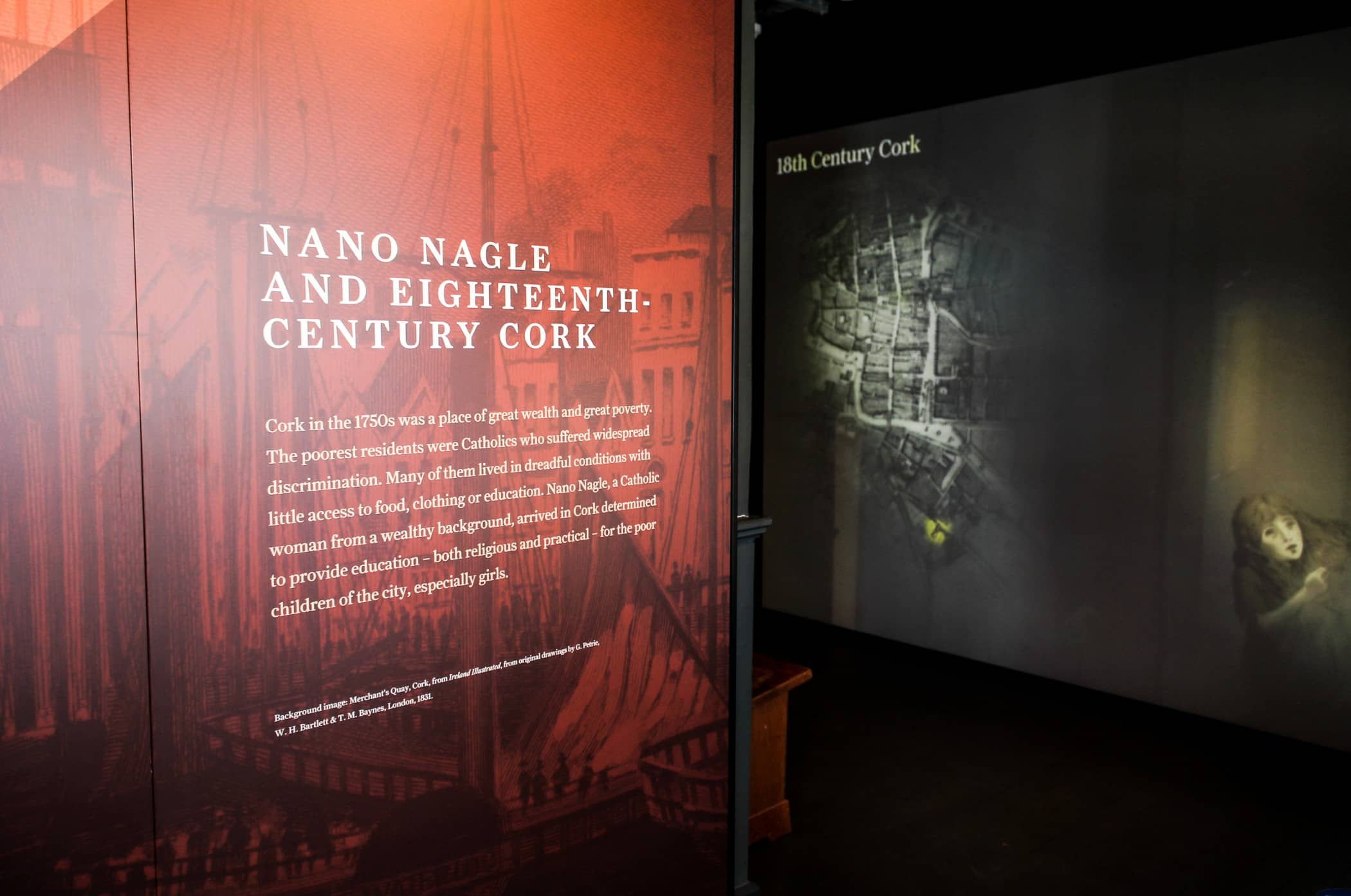 Enjoy the peaceful surrounds of Nano Nagle Place
Your shoulders drop, your pace slows, you instantly relax when you walk up to Nano Nagle Place on Douglas Street. This is a true haven in the city which celebrates the life and work of Nano Nagle. Who? you might ask. Don't worry if you haven't heard of her, by the end of your visit you will be thoroughly familiar with this pioneer of education in Ireland as well as learning what life was like in 18th-century Cork.
The attractive Nano Nagle Place complex, with many of the buildings over 200 years old, has a lively museum, handsome heritage rooms, tranquil gardens, a design shop, a gift shop and a Cork-focused book shop. Plenty of places to while away the hours whatever the weather.
The museum, in a highly engaging way, tells the story of Nano Nagle who was a nun who devoted her life to helping the poor. There are loads of things to look at, read, listen to and watch as you explore the museum at your own pace on a self-guided tour.
When you are finished in the museum, stroll around the beautiful wildflower gardens and walk around peaceful sisters' graveyard and just enjoy the tranquility in the middle of the city.
While here, it would be remiss not to dine in the outstanding Good Day Deli, which serves flavourful food with a conscious that boosts health and wellbeing. The cracking dishes burst with an abundance of flavour and textures and look almost too pretty to eat. You'll want to take a photo before you dive in.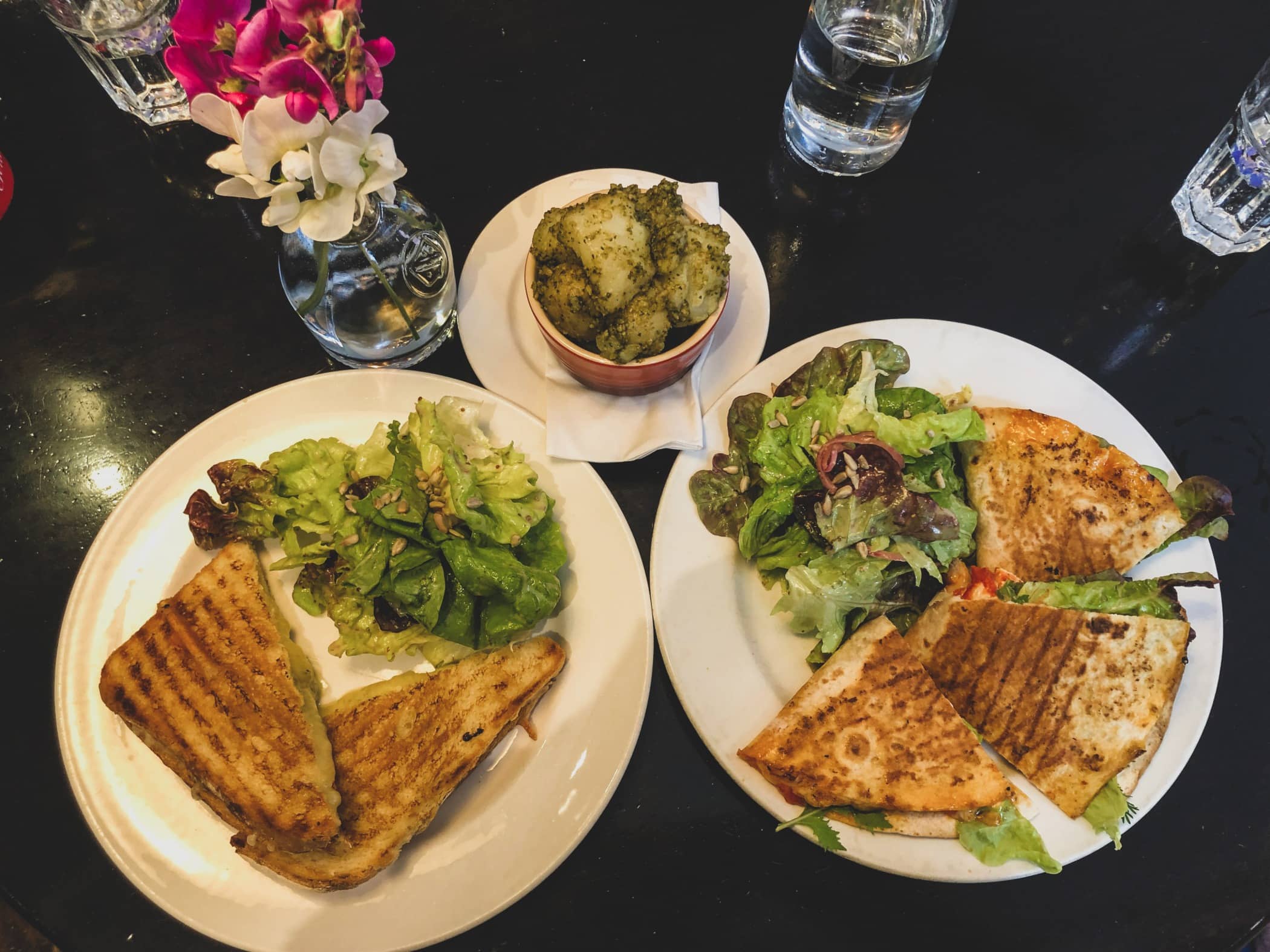 Explore Cork by mouth
'Eater' named Cork as a top global food destination for 2020, and rightly so. The food and drink scene here is absolutely thriving. From Michelin-star to burger bar, Cork has got it all
The best thing about eating out in Cork is the number of independent restaurants, cafes and pubs all serving delectable dishes made with the finest local ingredients. There's a real sense of place on a plate when you chow down here.
You can book ahead if there is somewhere you really want to try but otherwise you can stroll around until you see somewhere you fancy. For alfresco dining, head to the newly pedestrianised Princess Street which has 12 restaurants vying for your custom. Sit out here, under a parasol eating juicy crab claws or sharing a cheese plate feels very continental. Who needs Cannes when you have Cork?
For those craving caffeine, Alchemy Coffee and Books will fix you right up. Located just a few steps from historic Elizabeth Fort this cosy cafe also has a fine selection of snacks and treats - the sausage rolls and Tunisian Orange cake are moreish. While you are in this part of the city, mosey on over to Saint Fin Barre's Cathedral and admire the Gothic architecture and its three soaring spires.
Across the river, on Bridge Street, you'll find Cork Coffee Roasters where you can top up your caffeine and sugar levels with coffee and cake before tackling the steep street that is St Patrick's Hill - no wonder the city is twinned with San Francisco. The hike up the hill is worth it for the views over the city.
Top tip: Keep walking up the hill till you come to Audley Place and on your left-hand side you'll see the field and park bench where scenes from Young Offenders are filmed.
Hiking those hills will make you hungry so head down to Idaho on Caroline Street at the back of Brown Thomas. This small but perfectly formed cafe is a cosy haven serving a seasonal menu made with fresh, local, sustainable ingredients that pack a punch with flavour. If it is sunny, nab an outside table and soak up the city centre atmosphere, which is usually quite lively. Everything on the menu is great here, but try the cheese toastie crammed with a trio of Irish cheeses and served on perfectly golden, buttery bread, this is comfort food at its finest. Make sure you keep room for dessert as the freshly baked cakes are scrumptious and a slice served with fresh cream is a delectable treat.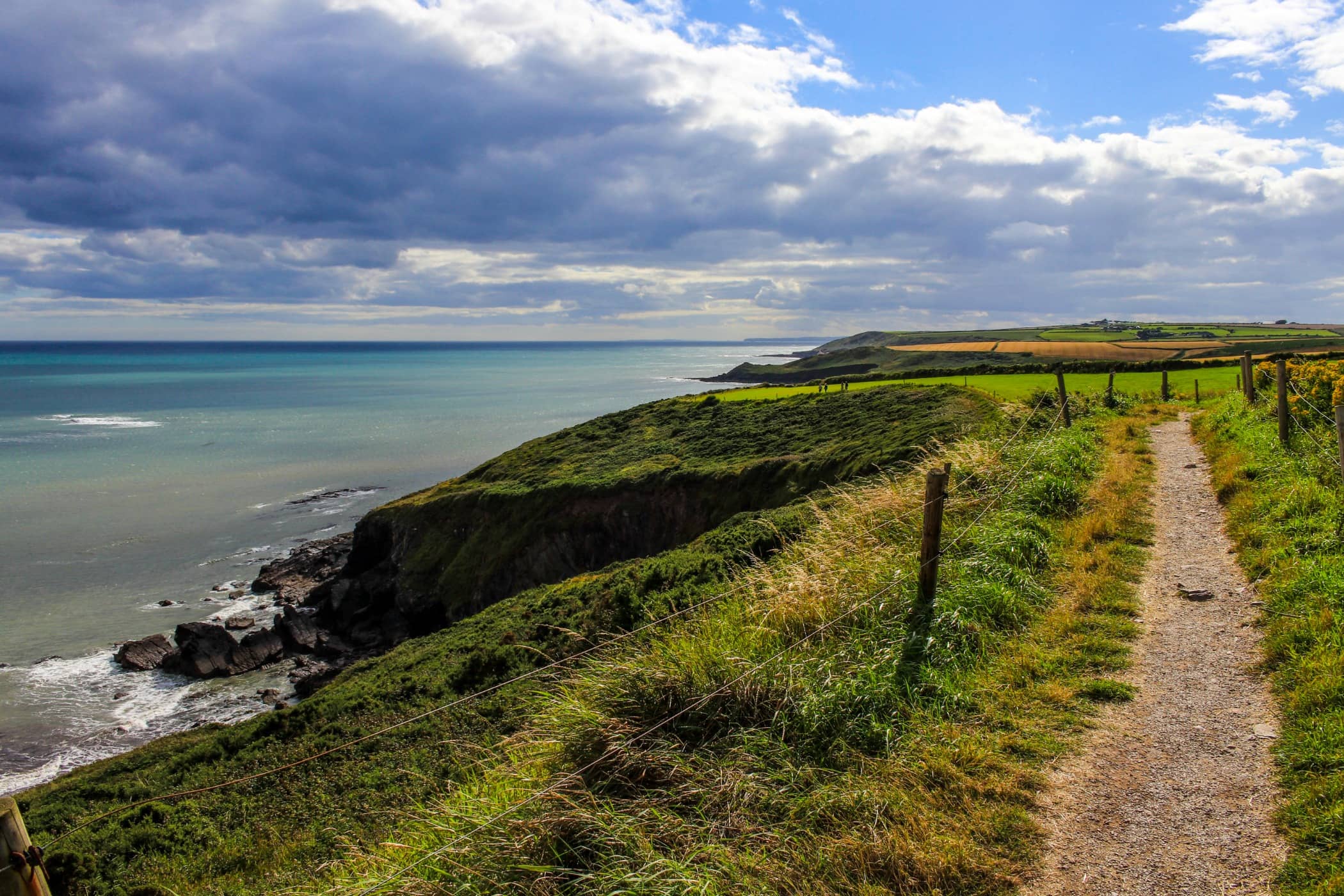 Blow off the cobwebs on the Ballycotton Cliff Walk
To ward off a food coma, get out in the fresh air and blow away the cobwebs with a walk along the cliffs of beautiful Ballycotton. Located just a 45-minute drive (or one and a half hour scenic bus ride) away from the city centre, Ballycotton in East Cork is a picturesque fishing village with a breathtaking marked cliff walk. The track, which is flanked by meadows on one side and the ocean on the other, is roughly 3.5km long ends at Ballyandreen beach. Walking there and back is a scenic way to burn off some food to make room for more. Reward your efforts with a pint and substantial meal in one of the welcoming pubs in the village or opt for fish and chips from Skinny's Diner.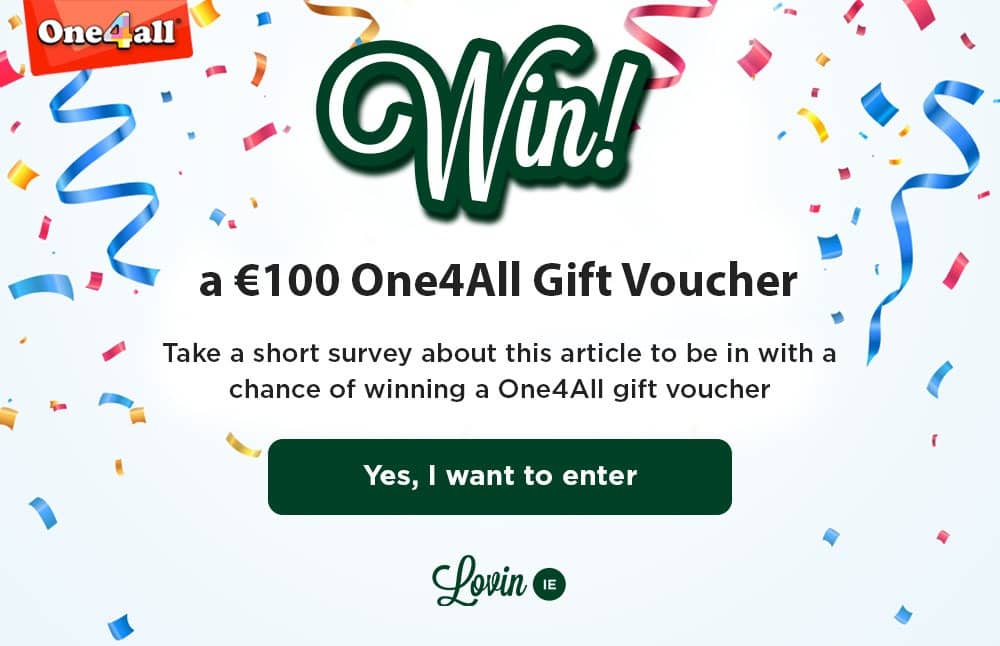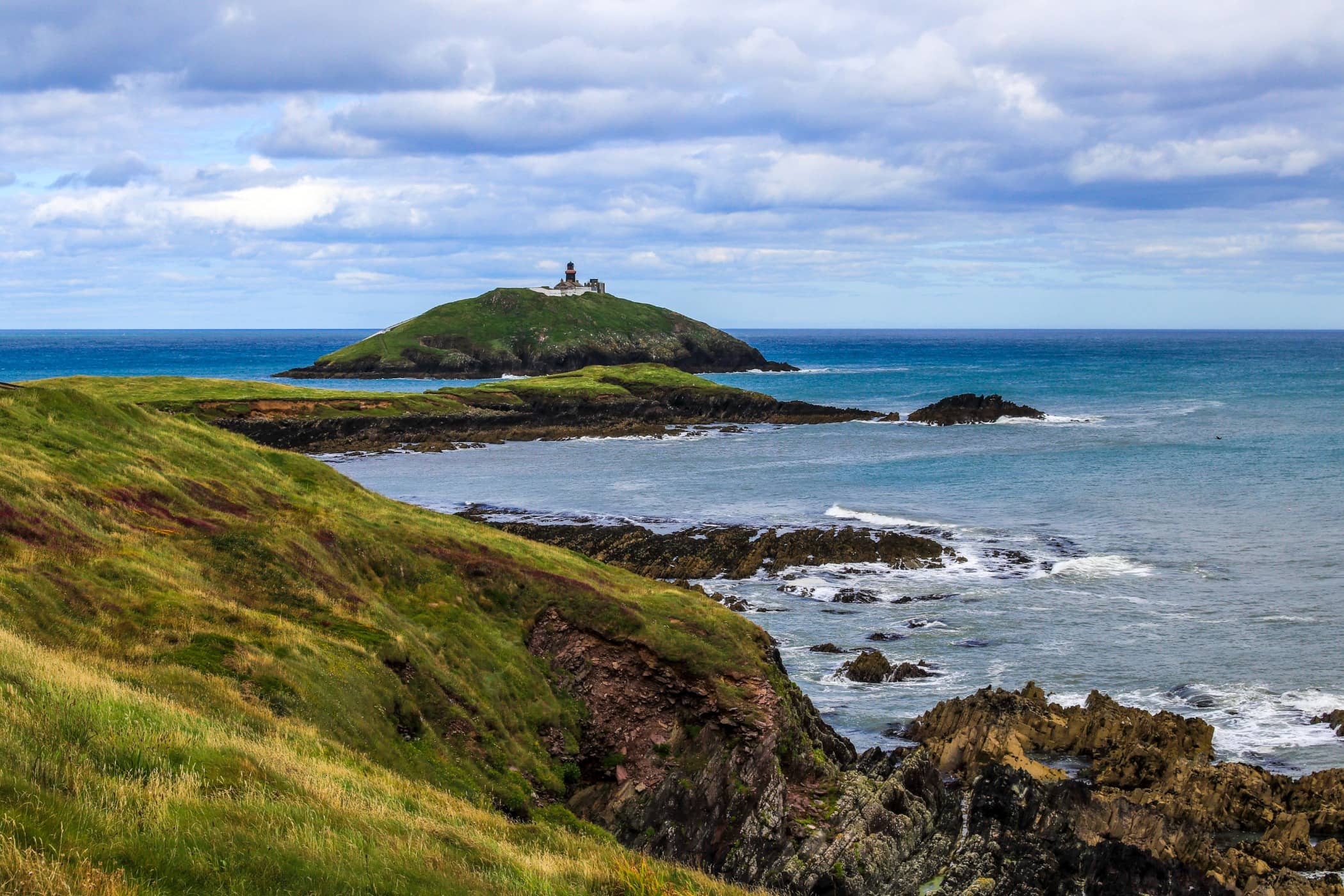 Make a Break For It to Cork
With its culture, cuisine, craft beer and caffeine, Cork is a destination for those who like to have the craic and discover a place by mouth. Throw into the mix plenty of history and heritage as well as family-friendly activities and you have a city break destination that appeals to everyone from the young, to the young at heart.
Even though it is twinned with San Francisco and the bridges and al fresco dining lends a continental feel, everything in the Rebel County is pure Cork. So go on, make a break for it! It's time to start planning, time to start counting down the days and, most importantly, time to get excited for your very own city escape to Cork.
Limited capacity and procedures may be in place at visitor attractions, sites, and restaurants so you are encouraged to book ahead to avoid disappointment!

In partnership with Discover Ireland